Here we have gathered our best tips for those of you looking to shop locally produced, ecologically and sustainably and who are looking for carefully selected and unique products.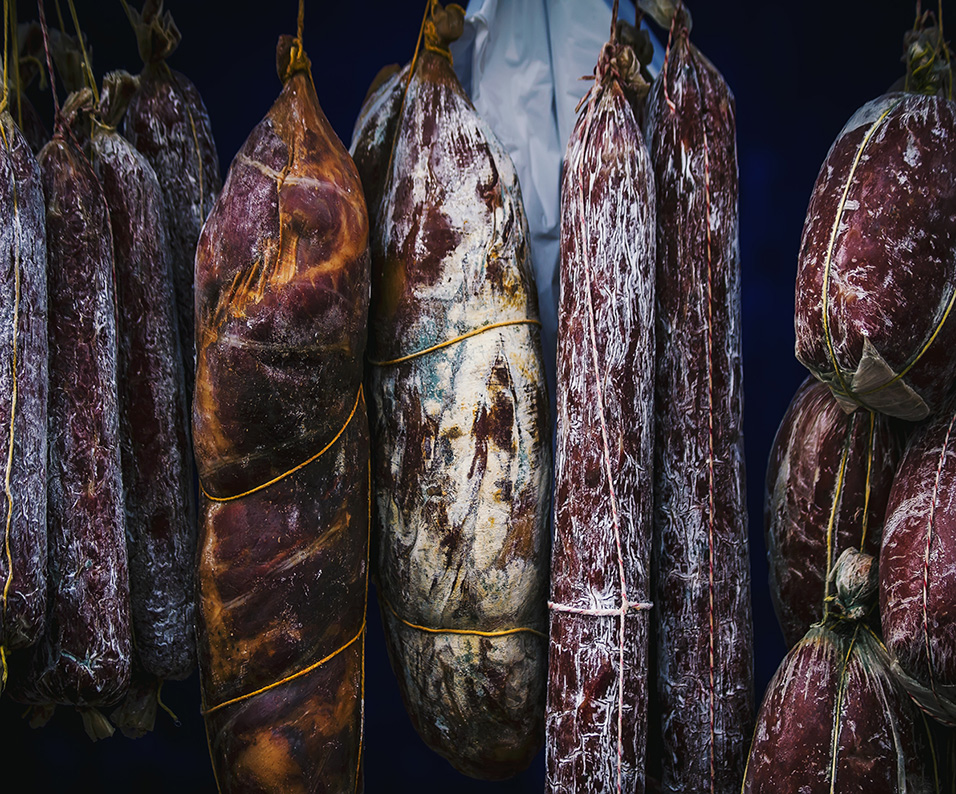 DUÅ
DUÅ is a gourmet shop who cares about quality & dining experiences. On the shelves you can find meat, freshly roasted coffee, stored vinagre & spices that will spread joy in your kitchen. More information
Två Fiskare
Två fiskare (Two Fishermen) is a full-scale fishstore with locally caught fish. The restaurant serves meals Monday to Saturday and you can also buy food to take home with you. More information
Norums Fiskrökeri
Make a visit to a family business established in 1959. Here you can buy local fresh fish and other products. More information
Gårdshem
100 % artisanal food and drinks from Norrland! A shop with cheeses, cured meats and crackers for the perfect local tapas plate. More information
 
Linné & Grankvist
A different florist that works sustainably and craftsmanship. They choose locally produced and organic when possible and therefore mainly have plants that are in season.
A plus for the range of beautiful vintage pots! More information.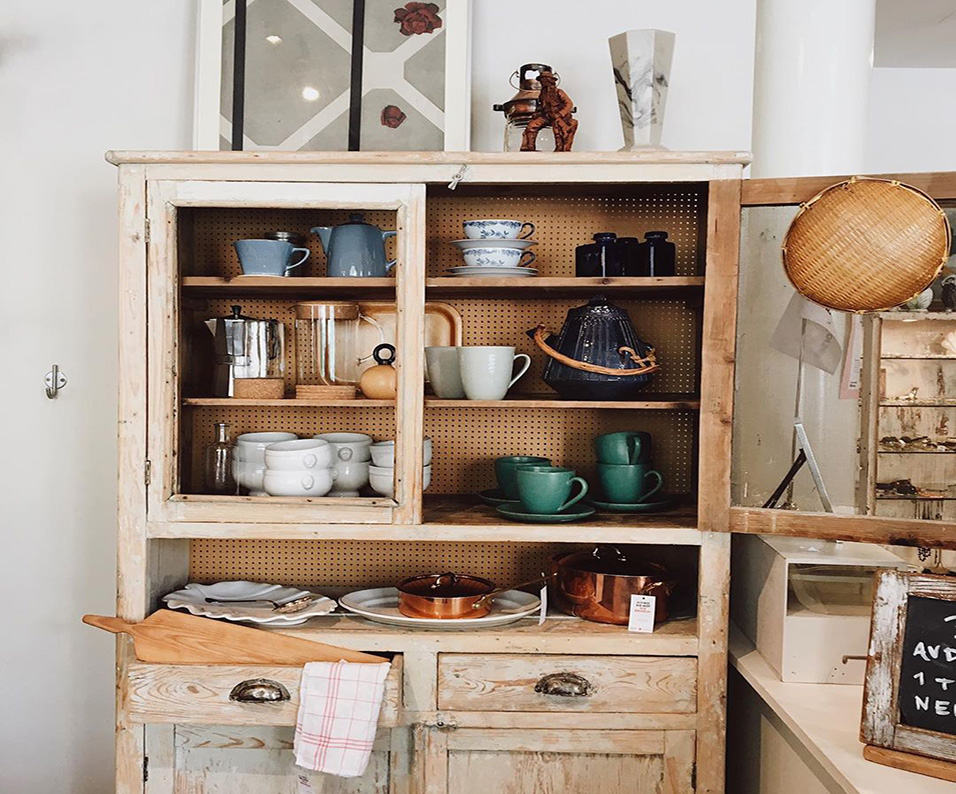 Handelsgården
Handelsgården is a collective that consists of a group of female craftsmen from Västerbotten. Here you will find locally produced handicrafts, crafts and delicacies. More information. 
Röda korset
One of the destinations most well-known second-hand stores. Here you will find a handpicked selection of fashion and design. More information
Sami café Tráhppie
In Tráhppie they serve coffee, homemade pastries and ice cream with cloudberries. Also salads, warm sourdough sandwiches, pizza slices and gáhkku (a traditional Sàmi bread), all with smoked reindeer meet, Västerbotten cheese and vegetables. Open Wednesday-Sunday. More information
Slöjdarnas Hus
On the shore of the river Vindelälven in Vännäsby you will find Slöjdarnas hus. Here you can buy quality handicrafts from the local area and enjoy a good swedish fika in the café. More information
In the Umea region you will also find lots of lovely farm shops. Here you can find everything from butcheries to homemade ice cream made from their own cows.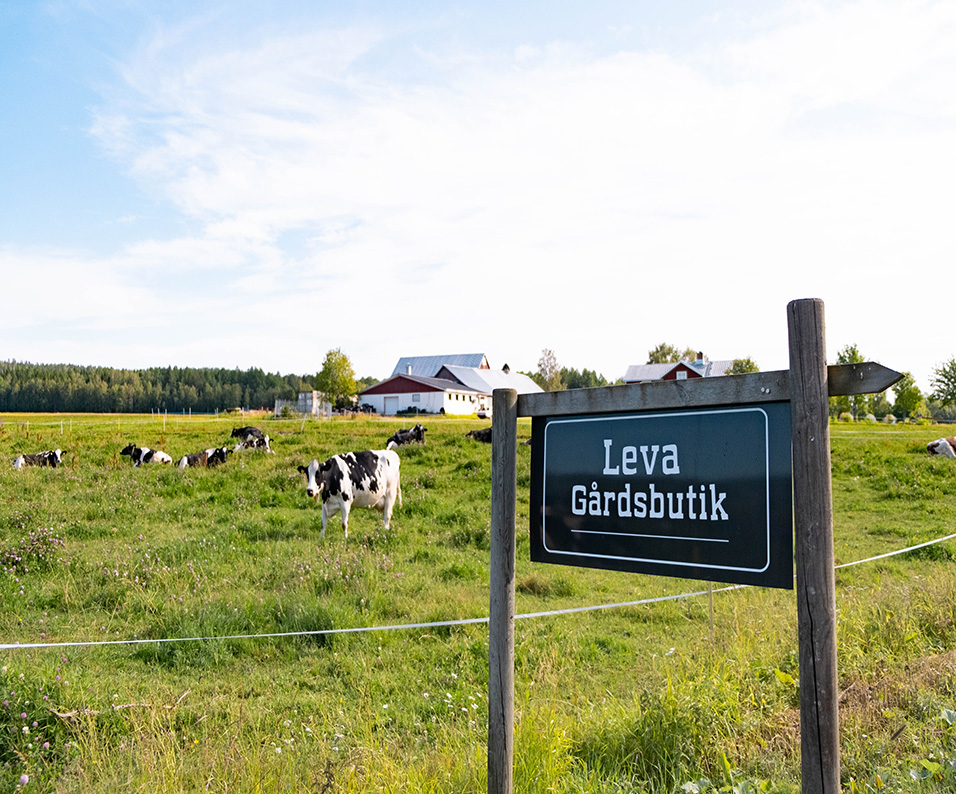 Åbrånets Limousin
A farm shop and café in a delightful country setting near the Hörneån stream. The shop sells the farm's own tender Limousin beef and sausages. Other locally produced foodstuffs and regional handicrafts are also on offer. More information
Levagård
Farm shop with organic and locally produced products. Café during summer months. More information
Häljegård
The shop sells the farm's own meat and furs. Goods from other local producers can also be bought here. Refreshments are available. In addition, the farm offers a wide range of activities. More information
Oxvikens gård
A small sheep farm. The farm is run entirely ecologically and is picturesquely located between the lakes Tavelsjön and Trehörningen. Vegetables and potatoes for sale in summer/autumn. More information
Glassbonden
Glassbonden in Västra Selet makes ice cream with milk from the farm's own mountain cows. In summer you may visit their ice cream bar with stunning views of the Vindelälven river and the grazing animals. More information