During Rally Sweden, you have the chance to test your ability when Swedish motorsport sets up six rally simulators on Rådhustorget for a tournament, and one winner will be crowned.

This information is no longer relevant.
Now you have the chance to test your life as a rally star. Digital motorsport is growing rapidly all over the world, with increasingly advanced simulators in racing and rally. Today, large international competitions are organized with hundreds of thousands of dollars in the prize pool, where the world's best simulator drivers fight for trophies and championships.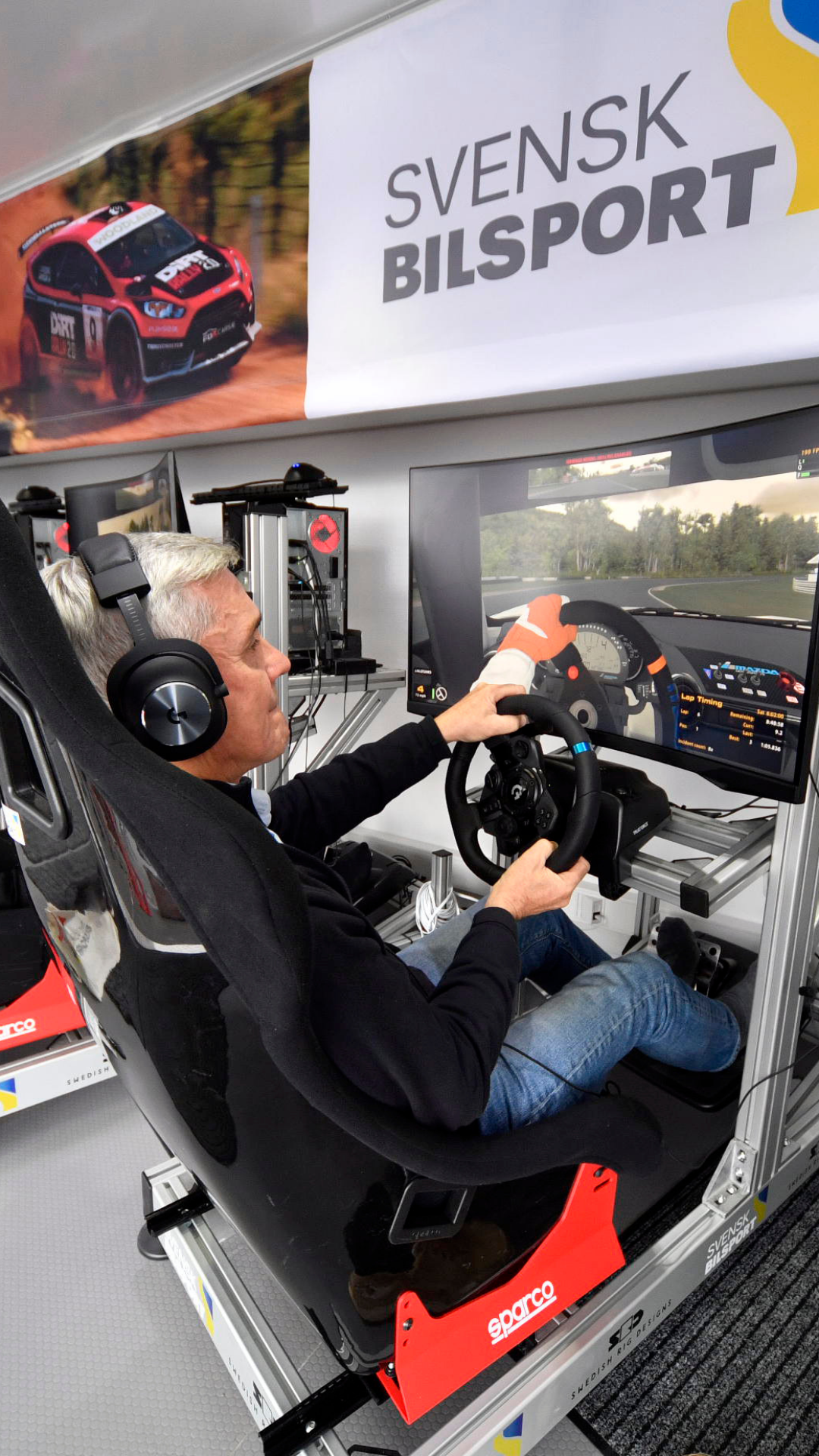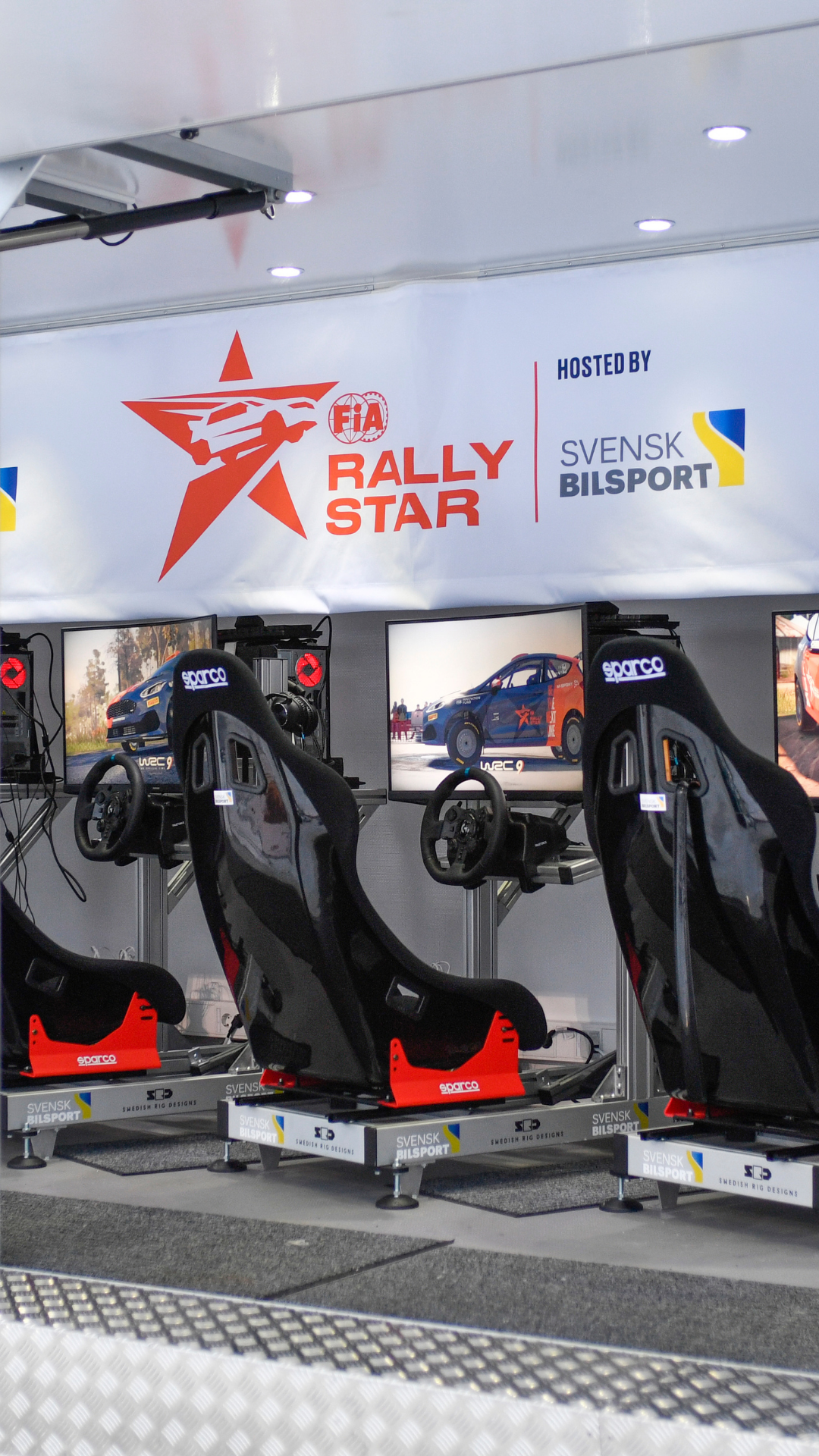 During Rally Sweden, the latest simulator technology is in place in Umeå, and visitors get the opportunity to try sitting behind the wheel of a rally car. The simulators will be first on Rådhustorget, then at Red Barn Arena and finally at Skeppsbron. For those who want to measure their skills against other visitors, Swedish Motorsport organizes a competition where Umeå's best rally (simulator) drivers will be crowned.
RÅDHUSTORGET: 19-20 feb 12:00 - 15:00, 23 feb 12:00 - 15:00
RED BARN ARENA: 24-26 feb 11:00 - 20:00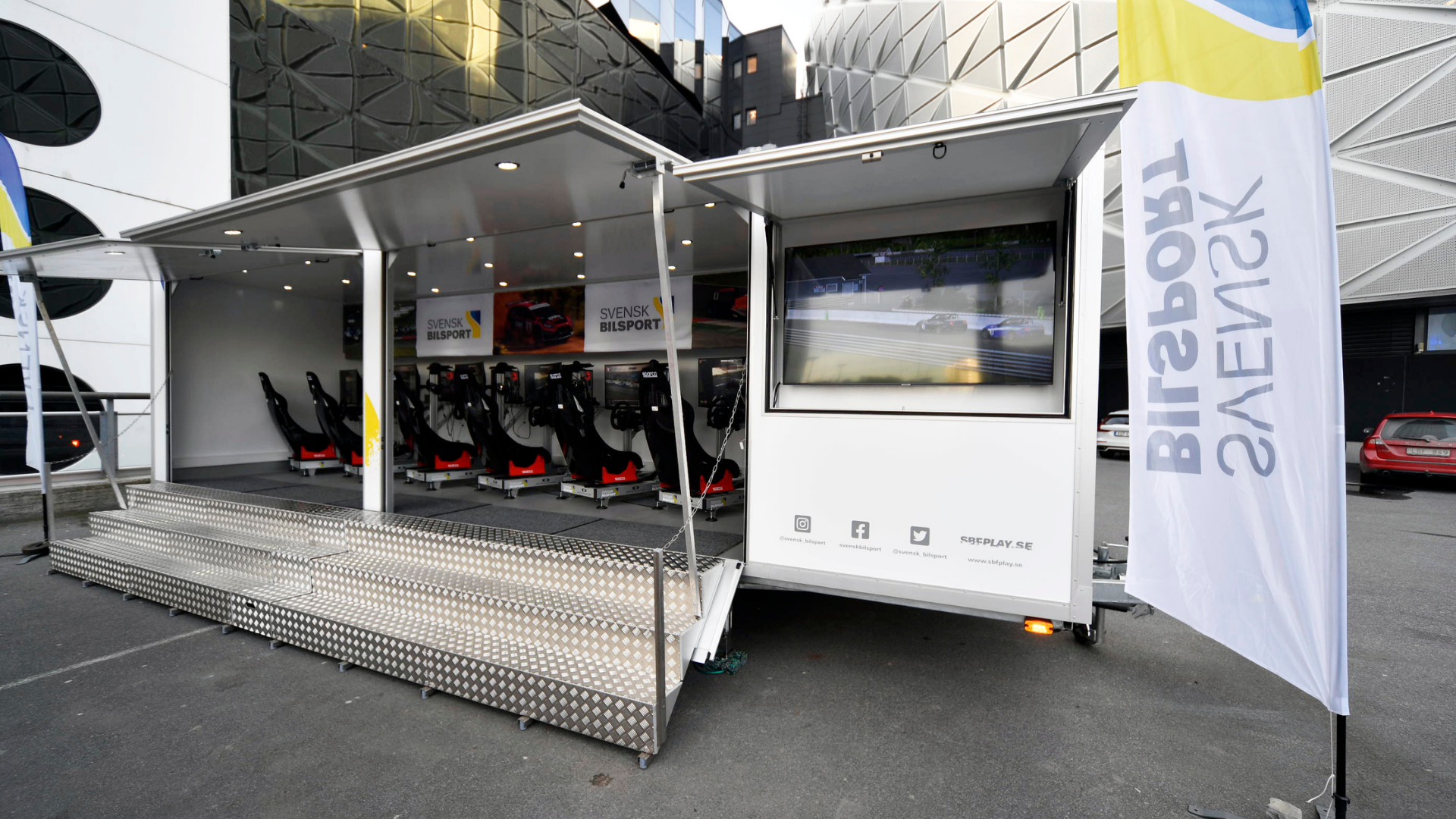 In the rally simulator you can drive 6 people at the same time. Length limit for using the simulator is 140cm. Photo: Svensk Bilsport