From wedding blog to wedding empire! Sisters in Law can today be described as a multifaceted business that inspires to beautiful and sustainable weddings. Here you will find valuable tips on how to think sustainable when planning your important day.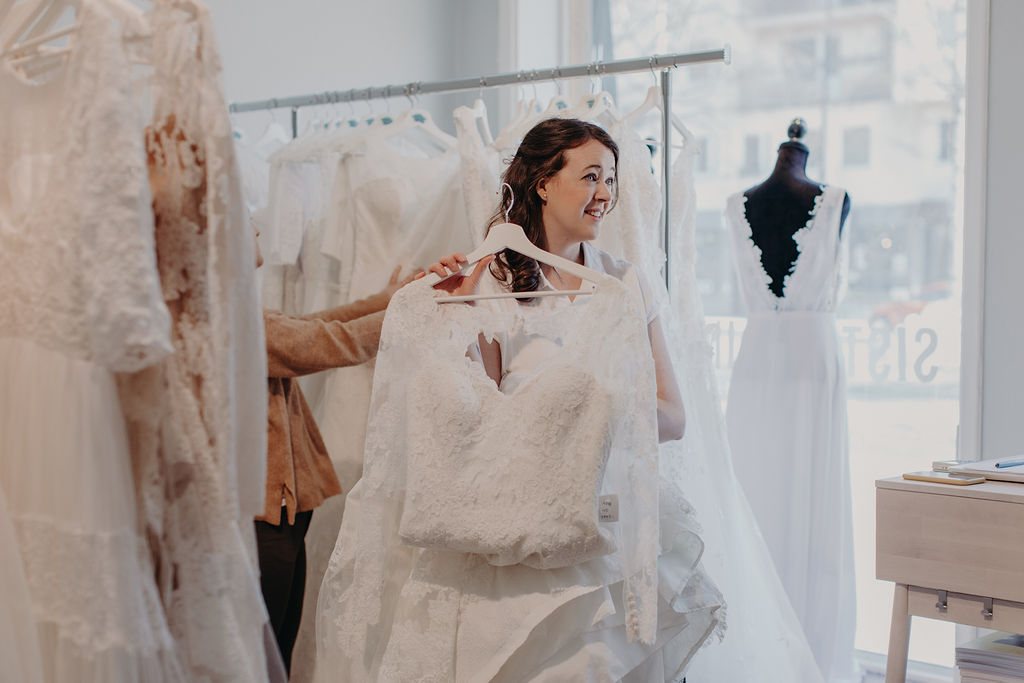 Photo: Lupin Foto
Focus on sustainability
Sisters in Law started as a wedding blog in 2015 and has developed into a multifaceted business consisting of Studio Sisters in Law, the wedding dress brand Ellen Marie Bridal, the franchise concept Bröllopsbruket and Sisters in Law wedding magazine. Zanna Metzer is the founder and has since the beginning focused on spreading inspiration for sustainable weddings. All the different company has a vision that recycling and seasonal products can be introduced in all parts of the wedding planning and Zanna believes that there are several ways to make sustainable choices without losing quality or finesse.
- We want to promote the view of a circular wedding industry. We believe that a wedding dress that has been used once can of course be used again. The wedding dresses that we sell are therefore always in very good condition, says Zanna.
Sister in Law has recently expanded its business to include Bröllopsbruket, a service that sells second-hand dresses in a modern style from the latest years collections. In Studio Sisters in Law on Rådhusesplanaden in Umeå, there are several beautiful, modern second hand dresses that are waiting to be reused by the next happy bride.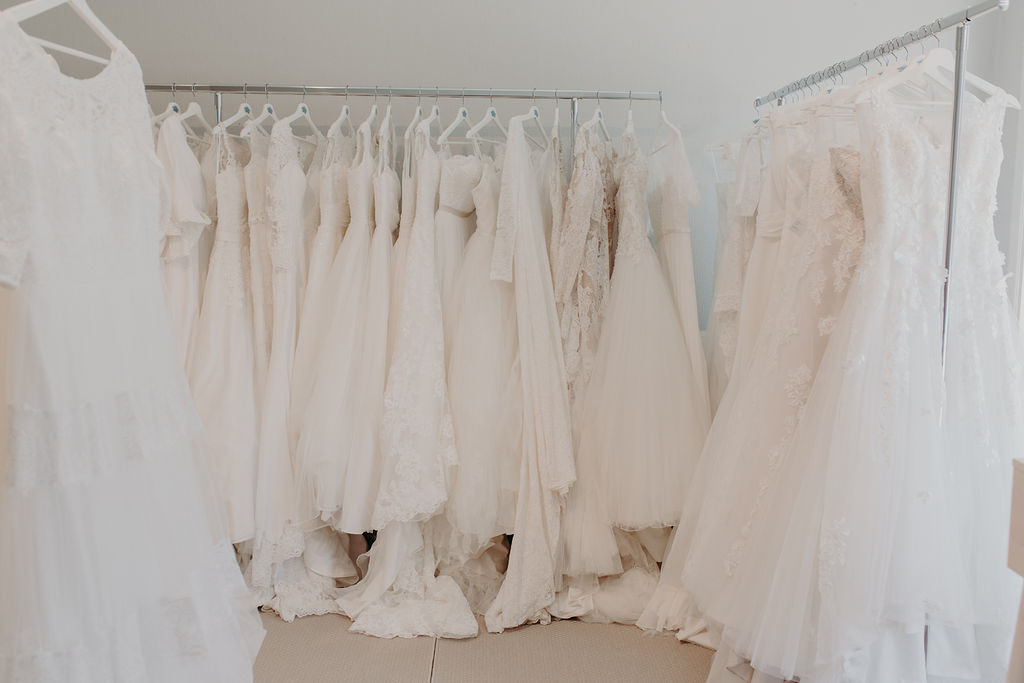 Photo: Lupin Foto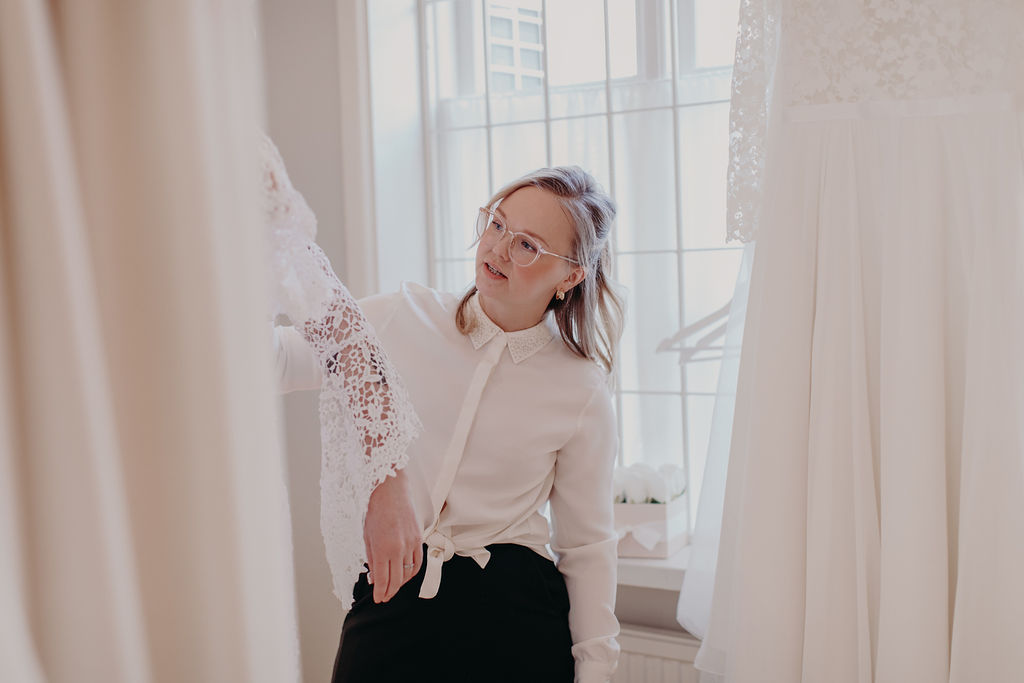 Photo: Lupin Foto
Longer lasting clothes 
In addition to Sisters in Law and Bröllopsbruket, Zanna together with her colleague and designer Kristina Grahn also runs the wedding dress brand Ellen Marie Bridal that sales and rent out tailored tulle skirts and wedding dresses. Via Kristina and Sisters in Law you can also re-sew old dresses or sew new ones to your desired model. All the leftovers from fabrics are also donated by the company to Minsta Kläder - a company that sews funeral clothes to small children who die in their mother's womb.
Kristina points out the importance of thinking sustainably and long-term in the production of wedding dresses. She wants to create clothes that can be used on several occasions or by several different people.
- We try as often as possible to sew two-piece dresses, tops and skirts, so that the two parts can be used separately on other occasions than just at the wedding. Our rental service also makes it cheaper for the customer and makes a smaller impression on the environment, she concludes.
More information about Sisters in Law, Bröllopsbruket and Ellen Marie Bridal can be found at the links www.sistersinlaw.se, www.brollopsbruket.se och www.ellenmariebridal.com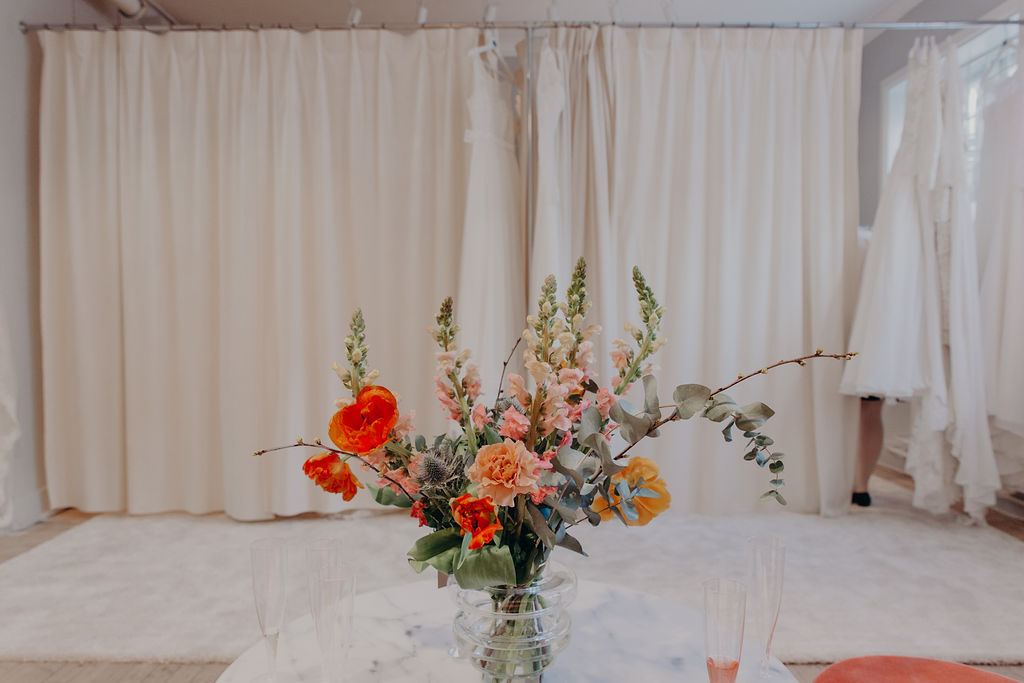 5 suggestions from Zanna and Kristina on how to plan a sustainable wedding
 
Buy all the clothes for the wedding second hand or borrow from friends.
Think locally and seasonally in everything from flowers, food and decorations. There are many nice things to pick up in nature that can decorate the party room and even fill out your bridal bouquet.
Borrow from friends and family so you don´t have to buy everything new. This applies to everything from clothing, decorations, lighting, candlesticks, jewelery, etc.
Memories, in the form of beautiful photos, lives on forever. Therefore, rather spend time and money on finding a good photographer than spending a lot of money on flowers and decorations.
Skip printed invitations and send out digital invitation cards instead.