Restaurants, cafes, shops, and hotels are in an incredibly challenging situation right now. They need your support more than ever. Luckily, there are several safe and secure ways to support the companies we want to keep after this crisis. Here are some tips on creative ideas and services that have once again emerged due to the pandemic – perfect ways to support your favourite companies. Do you have a tip to share? Contact us at
[email protected]
#stöttalokaltUÅ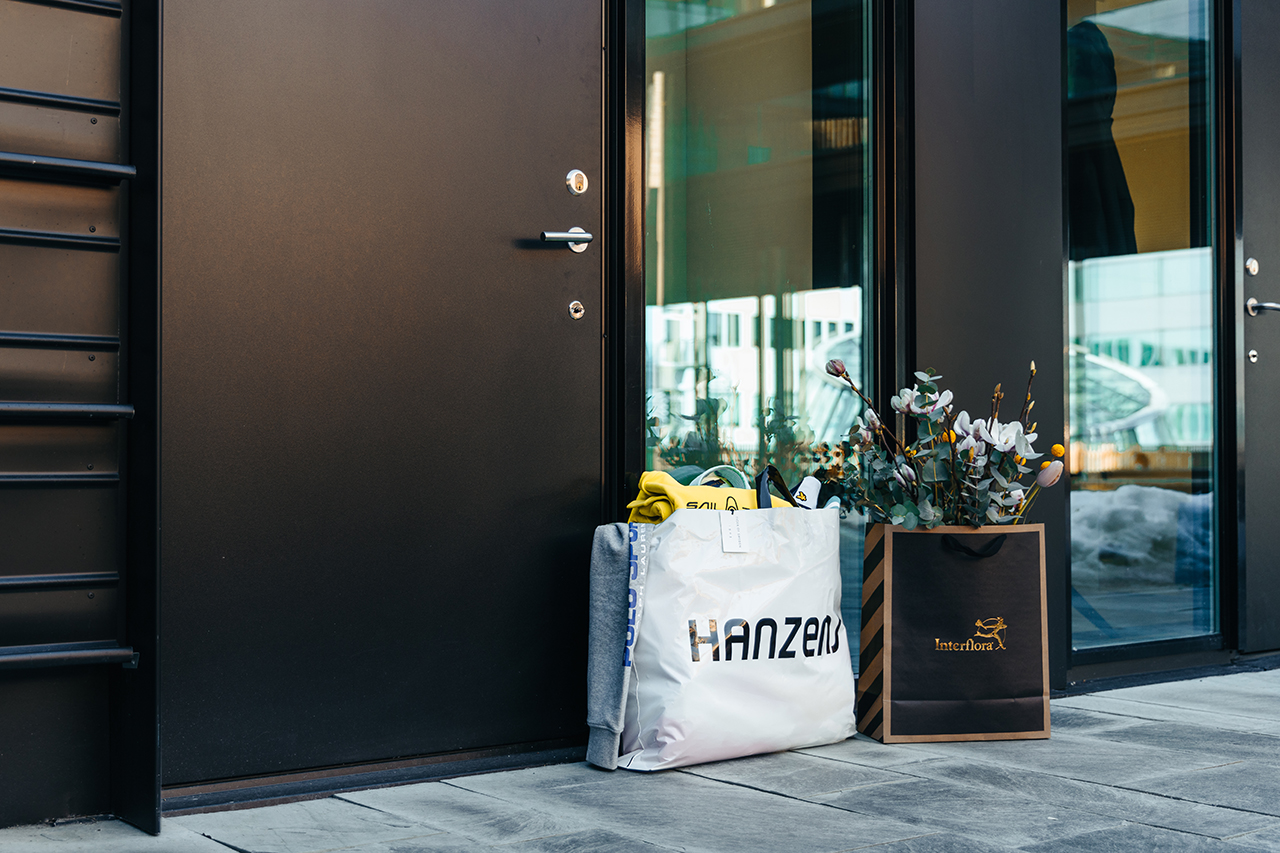 Book private shopping appointments
This is the perfect time to use the service that several shops offer right now, the opportunity to make appointments for private shopping. The stores below all offer this luxurious service where you get to have the whole store to yourself:
 
Order home decor and clothes via INSTAGRAM or FACETIME
If you cannot or do not want to visit stores right now, several stores offer the opportunity to shop via Instagram. The clothing store Hanzens, Nollnitti, Patches & Pins and Jack&Jones, the lingerie store Helens Under , clothes- and home decor store Indiska Avion and the children's clothing store Polarn och Pyret  are some examples of stores that you can shop at via Instagram. Contact them on their Instagram and test this smart and flexible shopping initiative!
At Mia's lustgård and Butik H&H you can call the store via facetime and shop completely risk-free with the help of the staff.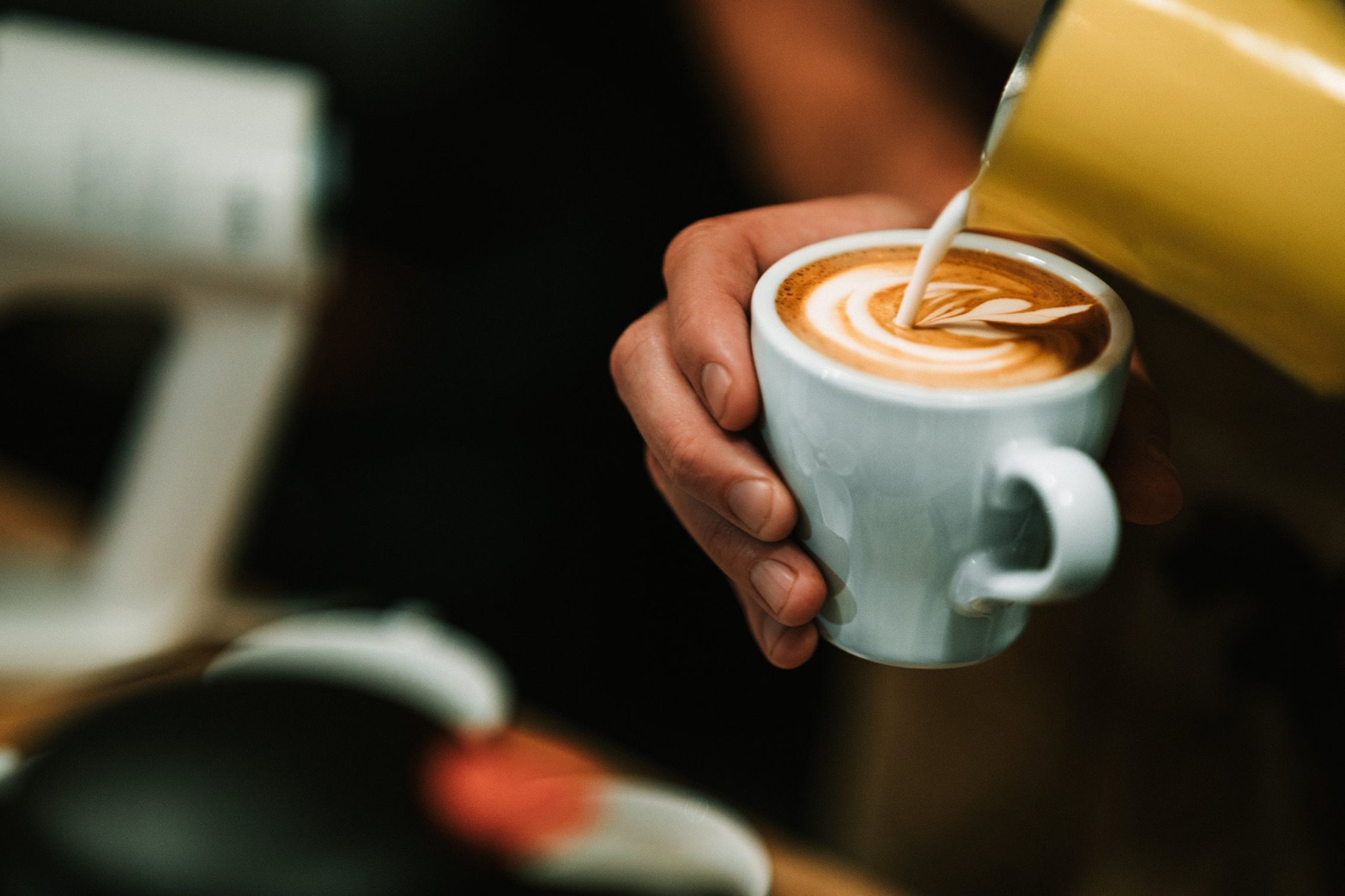 Have coffee outdoors and shop safely in extended areas
Eljest have expanded their serving area by picking out their gas heaters and opened the outdoor serving area again. With a slightly thicker jacket and an extra blanket, you will now be able to have coffee safely and securely both outdoors and in the barn. Book a private shopping appointment and you will be offered coffee or mulled wine (glögg). Read more here.
The delicatessen DUÅ will rent a nearby room to create more space for safe and smooth delivery of booked company gifts. They also urge you to plan your visit so that they can provide all customers as safe and good service as possible. Read more about DUÅ's security adaptations here.
Get your second-hand bargain to your doorstep
The antique shop Pryl1900 buys and sells antiques of high quality and design. In collaboration with UmeEcoRide, the store offers home delivery of goods.
Book your own Farm Shop
Åbrånets Limousin offers and encourages their guests to book their Gårdsbutik for themselves, which is available every day of the week. Then you as a guest can walk around their farm shop in peace and quiet. Call 073-0928170 to book.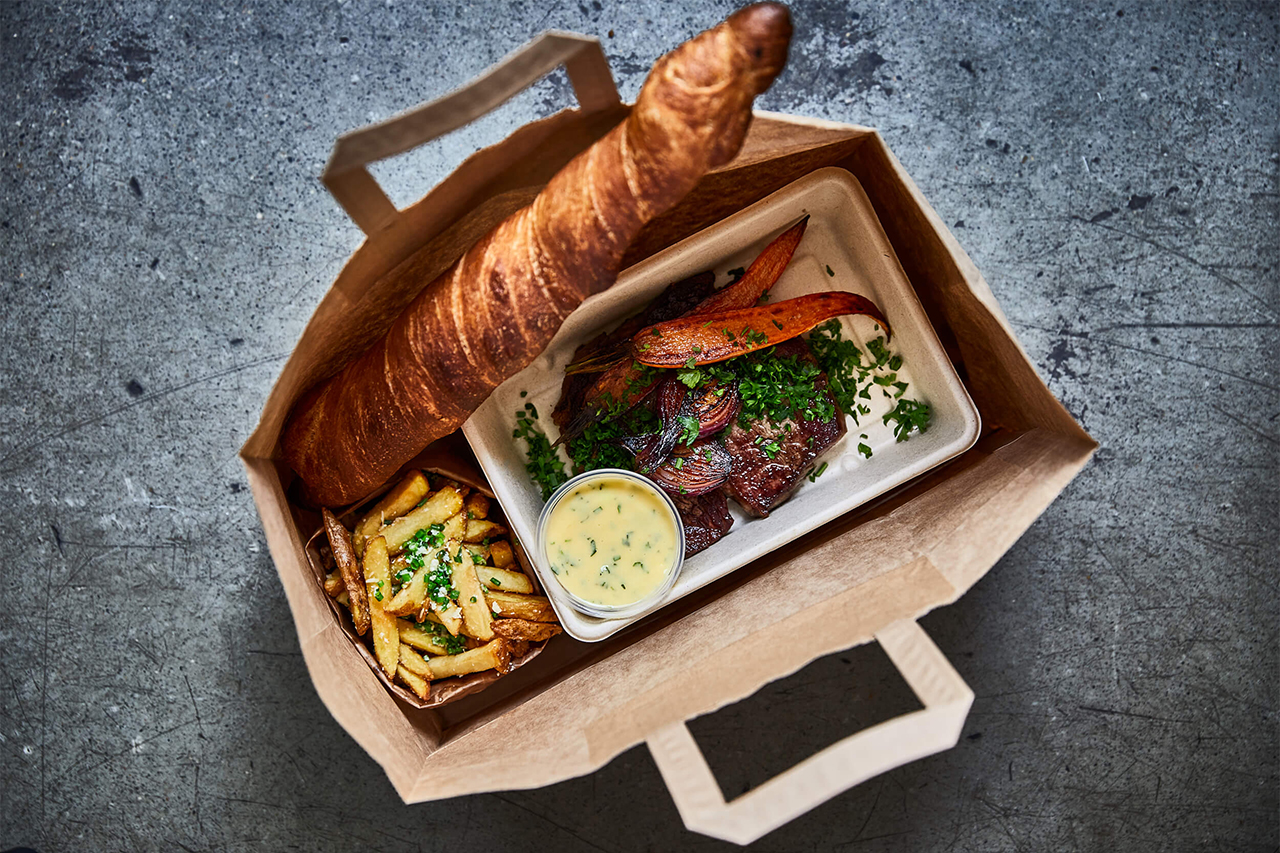 Buy take away to support your favourite restaurants
In the spring, the list of restaurants offering take away became long! Many restaurants are now resuming their take-away service, giving us even better opportunities to support our favourite local restaurants. Why not make every day a take-away day? The list can be found here!
Buy a gift certificate from your favourite business
Indeed, home isolation is great from an infection perspective. However, completely devastating for local companies. One way to safely support local businesses is to buy a gift certificate from the shops, restaurants, cafes, and hotels. One day the restrictions will ease up and then it is perfect to put the gift certificate that helped save your favourite companies to use!
Food from a restaurant to your door
UmeEcoRide offers home delivery of food and goods from restaurants and shops. There are also several other home delivery companies in Umeå that easily deliver from your favourite restaurant to your doorstep.
Here you will also find a list of stores offering home delivery.
Take away cocktails
Now you have the opportunity to buy cocktails for take away from Elektra Umeå. Their knowledgeable bartenders prepares all the ingredients plus recipes, then it's up to you to add alcohol or any other suitable non-alcoholic alternative. Read more here about how to proceed.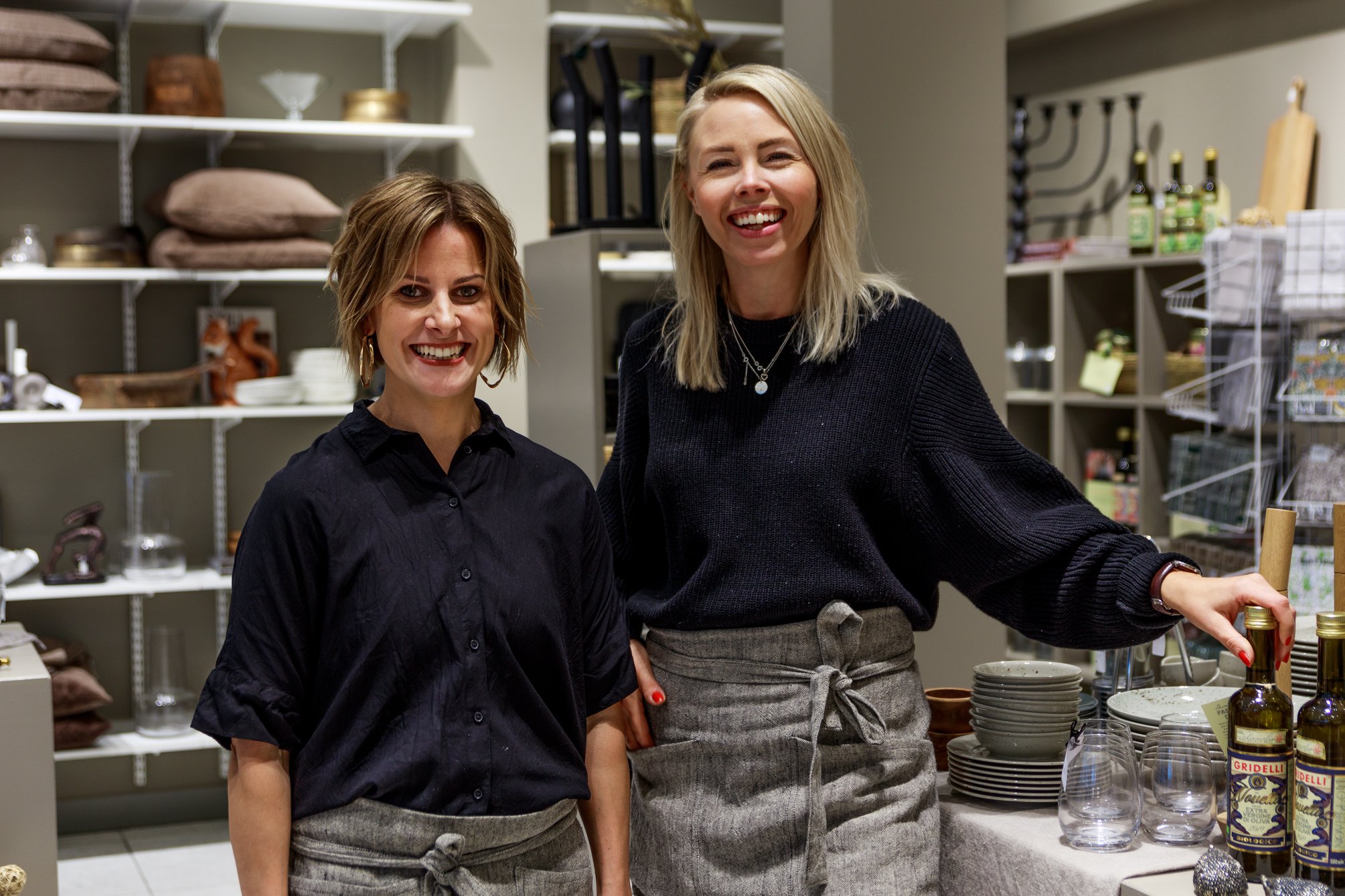 Shop through the window
Both the flower shop Linnè och Grankvist  and the interior design shop At home store offer the opportunity to shop through the shop window. Check out what you want from the outside and then tap on the window. Someone from the staff will then come out and help you with the shopping. Both stores accept payments via Swish.
 
Send your shopping list and get help with your shopping
 
Regardless of store or purchase, you can send your shopping list to Pia stylist and she will help you. The products are then picked up in or outside her store. An example of a shopping list might look like this:
Jeans Filippa K size 27/32 

Perfume Yellow Diamond Versace

Iphone charger

Rain Jacket Size 152 red, blue or yellow

Black rubber boots Size 36

Carpet 150x 70cm Granit

5 cinnamon buns from Nya konditoriet
If you choose to shop at Åhlens, you have the opportunity to send your shopping list by email or you can call them. The staff picks up the goods, meets up outside the entrance and you can pay via a mobile cashier. A great way to shop considering the corona virus, Covid-19.
Have your own room at the hairdresser
At no extra cost, hairdressers Hårizont and Clip offer you as a costumer a separate room with its own entrance when you cut your hair. This special room has secure space for more than you and the hairdresser, so why not bring someone from your family for a private hairdressing session?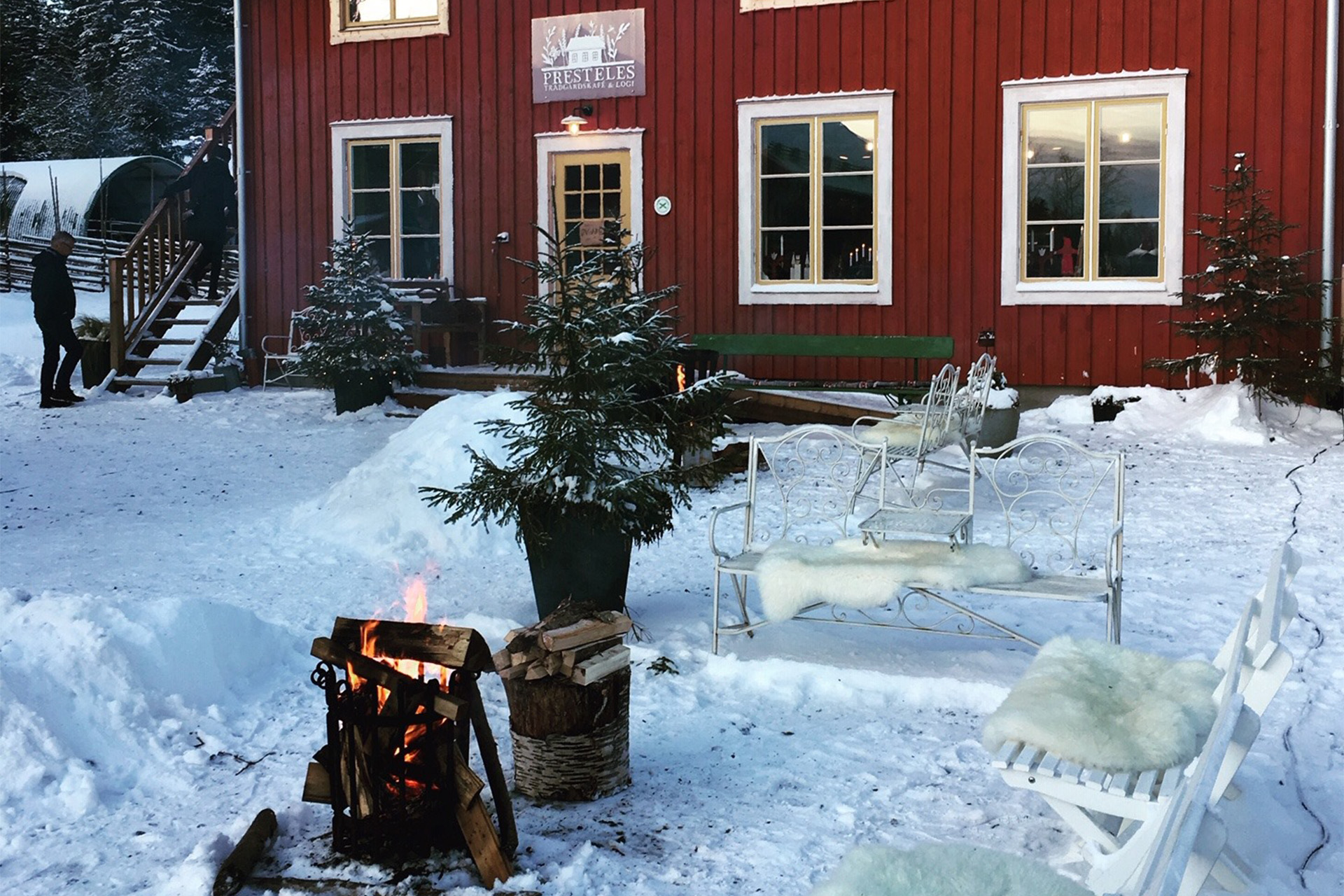 Book your own café
Now you can book Presteles Trädsgårdskafés for half an hour-an hour all to yourself. On Wednesdays-Saturdays between 12:00.16:00. You also have the opportunity to book their cozy B&B apartment and experience a quiet weekend with your loved ones. To this you can add pizza night orcatering from Åbrånets Limousin. For booking - call or text 070-6750026
Make your own "Formstråk"
Formstråket is a 35 km long stretch between Öre & Hörnsjö. Here you will find everything from sourdough bread, interior details, crafts in wood & ceramics to hobo handicrafts, art & good food! Read more about how to make your own Formstråk here.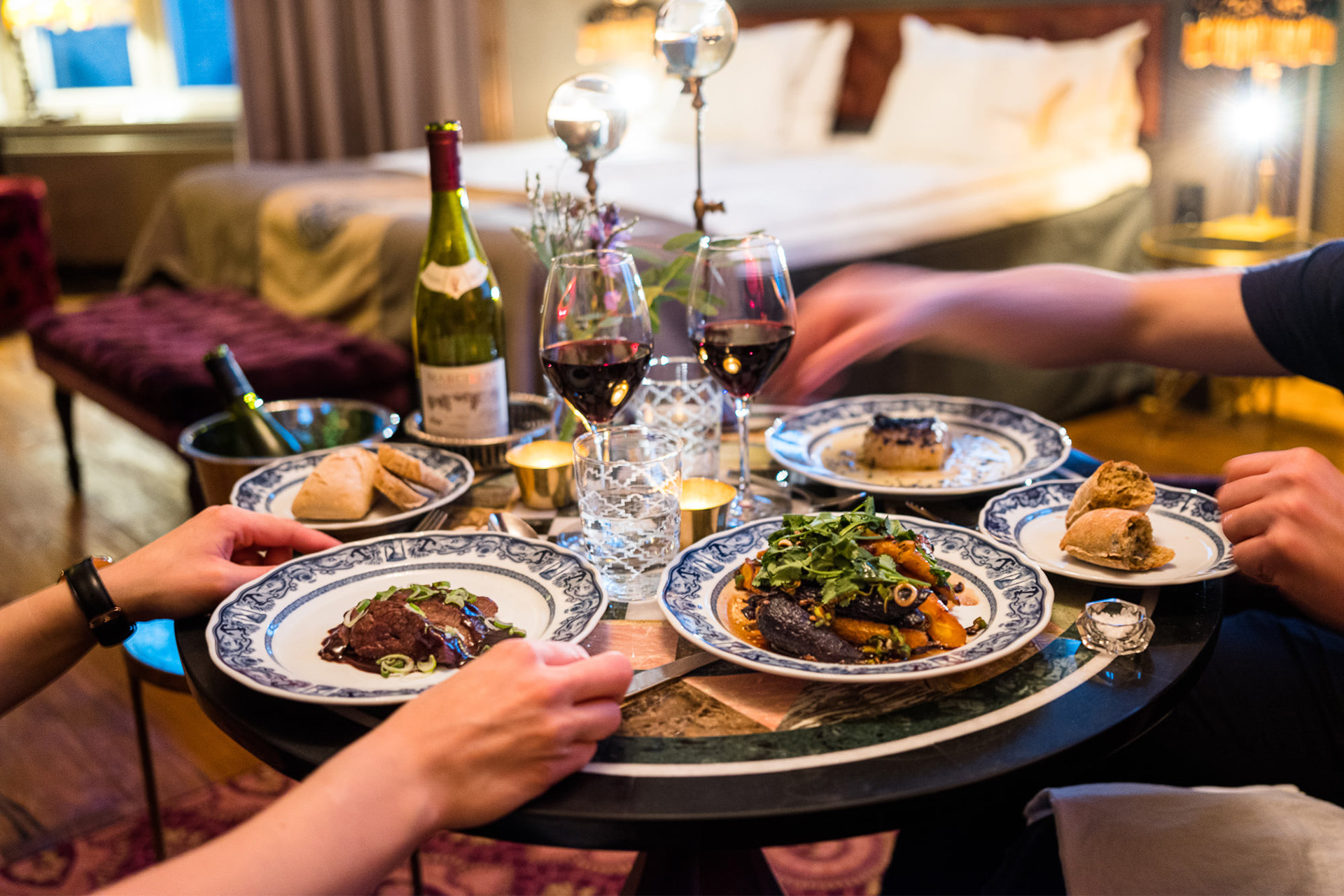 Photo: Andreas Nilsson
 
Three-course dinner in a hotel suite
Now you can book your own junior suite at Stora Hotellet and enjoy a luxurious three-course dinner composed by Gotthards Krog. You also have the opportunity to stay over night. Read more here for more information about booking and menu.