Josefin Holmgren is a thrift shop expert, an Instagram profile and a lecturer in sustainability. Here, Josefin gives us lots of inspiration for a more sustainable lifestyle. 
Sustainability as lifestyle
Josephine´s have always been interested in thrift shops and vintage and started already in middle school to wear "weird clothes", as she puts it. Early on she learned that you should "take care of heirlooms" and have always cared a lot about clothes, furniture and objects with a history. Her interest in vintage, recycling and sustainability has over the years developed into a lifestyle that permeates Josefin´s entire life. Today, she is completely uninterested in newly produced products and instead loves the charm of finding something unexpected in an unsorted vintage store.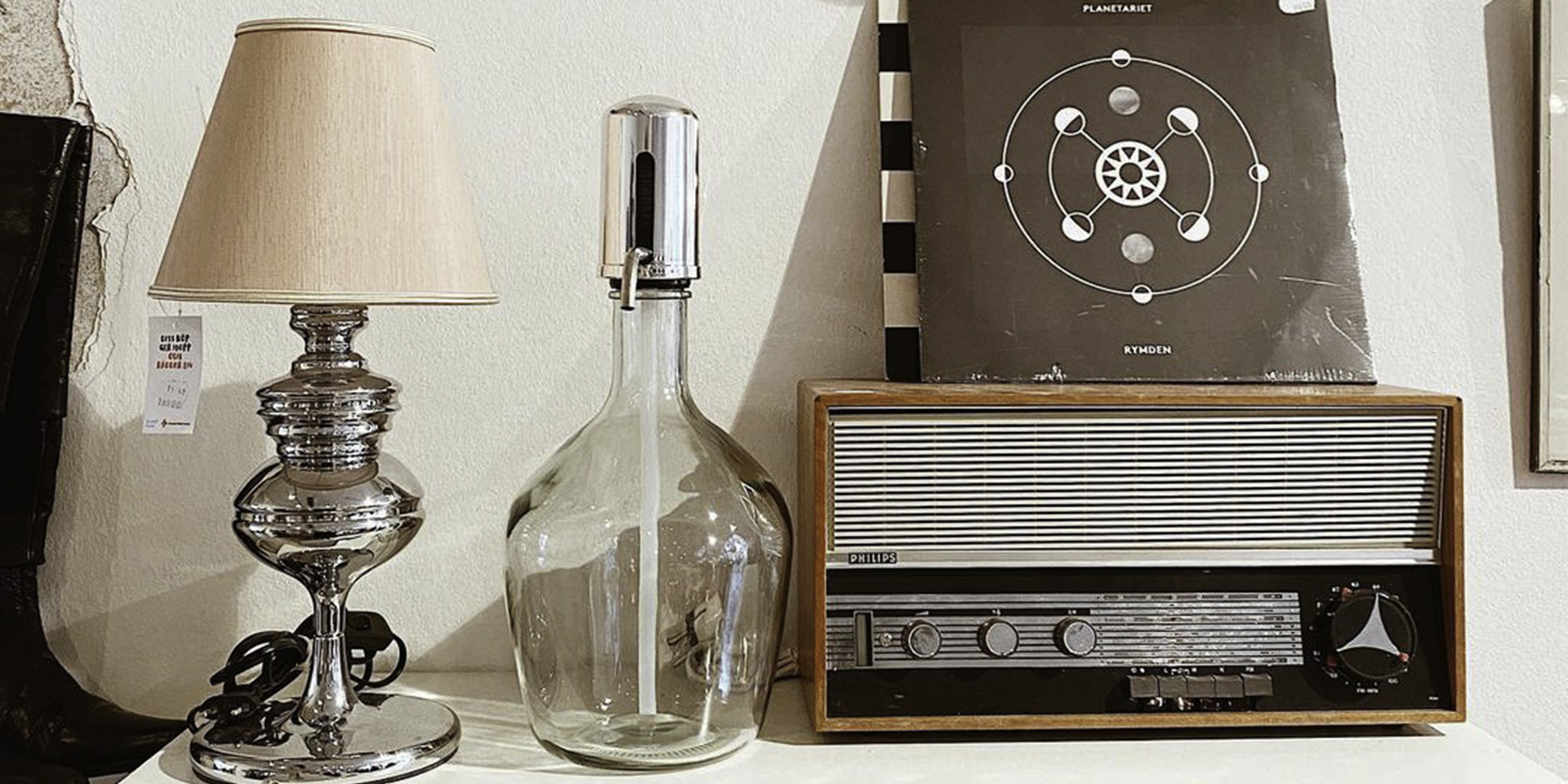 Röda Korset City, Umeå. Photo: Röda Korset Umeå
Josefin´s main reason to shop second hand and take advantage of the durability of old objects is spelled sustainability. For example, she means, that there is no lack of textiles in the world, which means that an increased consumption of new clothes leads to a large abundance of textile production, which in turn harms our climate and our assets.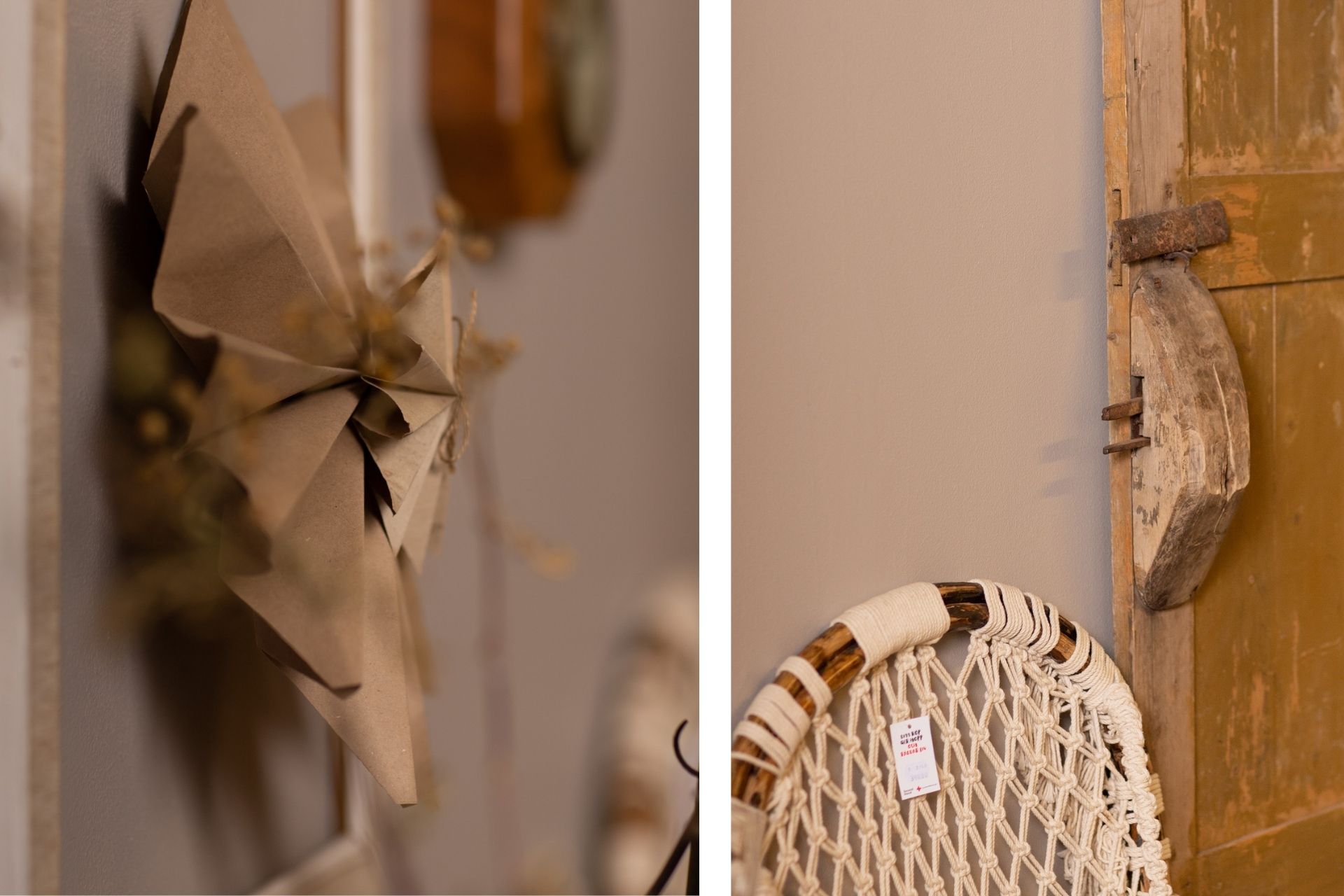 Photo: Lena Lee
"We should pull the handbrake and use what we have. In recent years, the number of climate refugees has increased drastically due to environmental changes partly created by over consumption."
- Josefin Holmgren
The dining table that survived two world wars 
There are a lot of great benefits of taking advantage of old things, says Josephine. She thinks it is incredibly exciting to dream about the garment´s, the furniture's or the gadget´s history.
- My dining table has survived two world wars and two generations. It's dizzying to think about how many conversations that's been taking place at this table, says Josefin.         
When it comes to fashion and trends, Josefin believes that there is not a single cut or design that has not already been created. Trends goes in cycles that have already existed in another decade; everything can be found second hand. 
- You don´t need to have an old-fashioned style to shop second hand, many believe that a limited range makes it both difficult and boring to shop, but the truth is that the restriction arouses creativity, which makes it much more fun. Second-hand shopping is like a treasure hunt where the excitement lies in suddenly finding a unique garment or gadget. I see it as a sport, she says.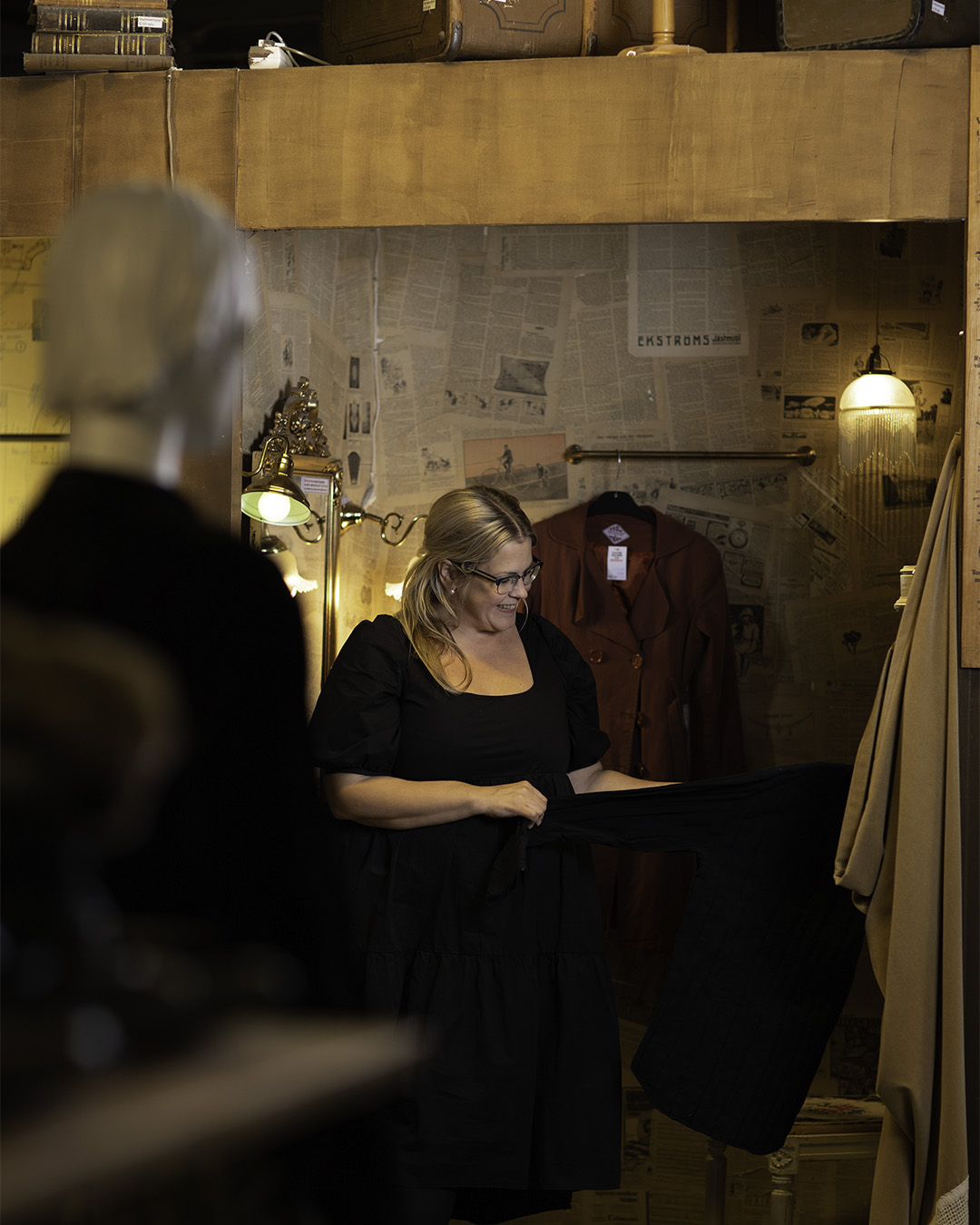 Photo: Lena Lee
Josefin creates a lot of exciting project through Röda Korset and right now she´s involved in an influence campaign through an interior project where several Umeå profiles encourage to create with re-cultivated materials. She encourages to follow the hashtag #ringarpåvattnet for very good inspiration and creative joy.
Check out Josefin on Instagram under the name Josefinfint or visit her in the store at the Röda Korset City.
Josefin's three best tips to start shopping more sustainably:
Instagram is a wonderful place for knowledge and inspiration. Start following inspiring accounts created from recycled materials.

Hook on the sewing trend. A duvet cover or a curtain can be a fantastic fine garment.

See it as a treasure hunt! Even if it feels difficult sometimes, all of a sudden that unique gadget or garment appears. Then it feels like winning the highest prize on the lottery!