The Winter Holiday is a week filled with skiing and other fun winter activities. Here we have gathered some of our best tips for a successful winter holiday.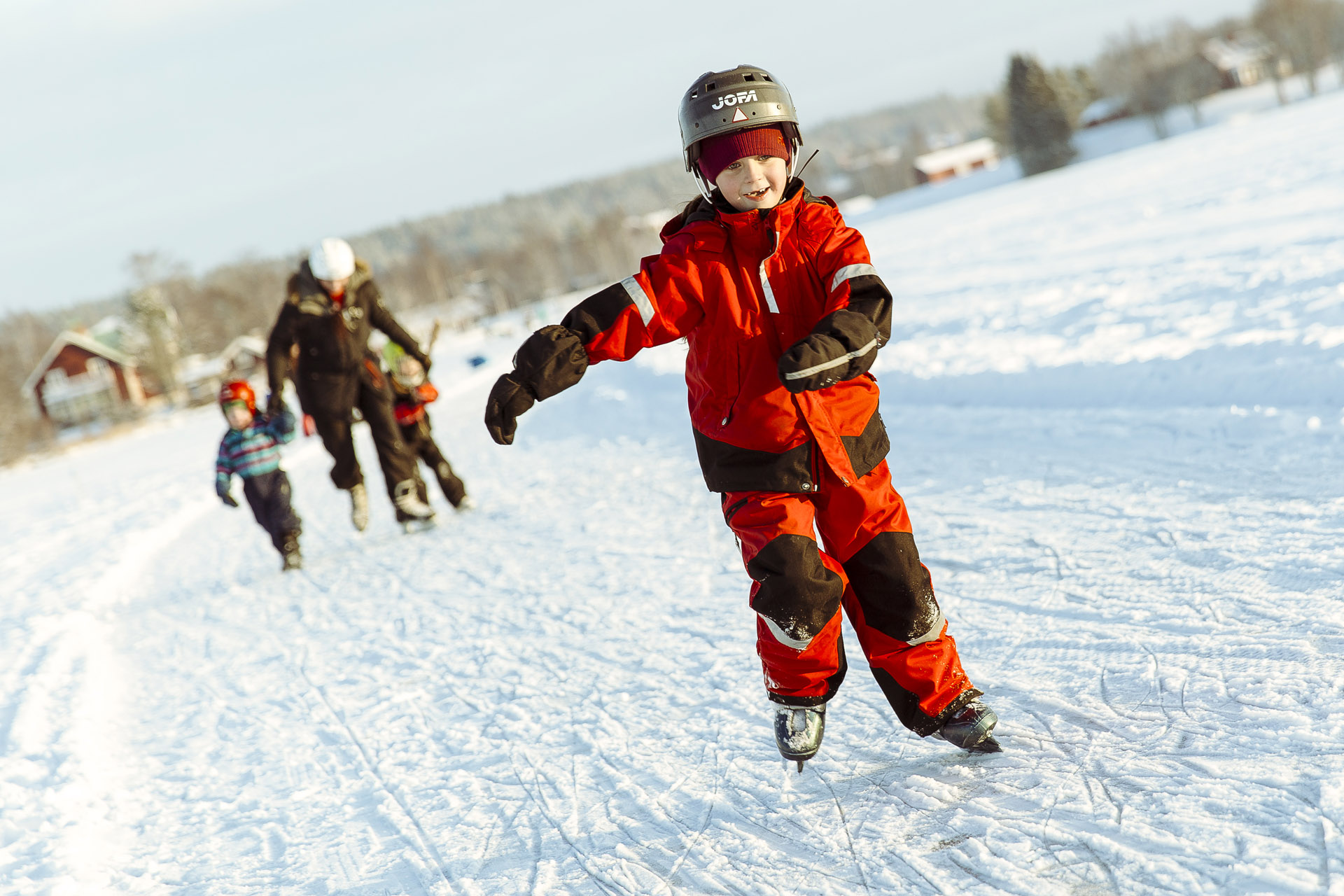 Photo: Jonas Burman
Winter holiday in Tavelsjö
Make an excursion to Tavelsjö - here you can go ice skating, swim in icy conditions, climb mountain peaks, go hiking and eat pizza at Root. If you have ever considered playing minigolf in the snow, don´t miss the Frost Bite open on 10-14 / 3! You will find everything you need to know here.
A winter adventure 
Combine city life in Umeå with nature experiences only one hour by car från Umeå. At Grano Beckasin you can sleep among the treetops or in a cottage. The range of activities includes dog sledding tours and guided ski and snowmobile tours. Learn more about activities at Granö Beckasin.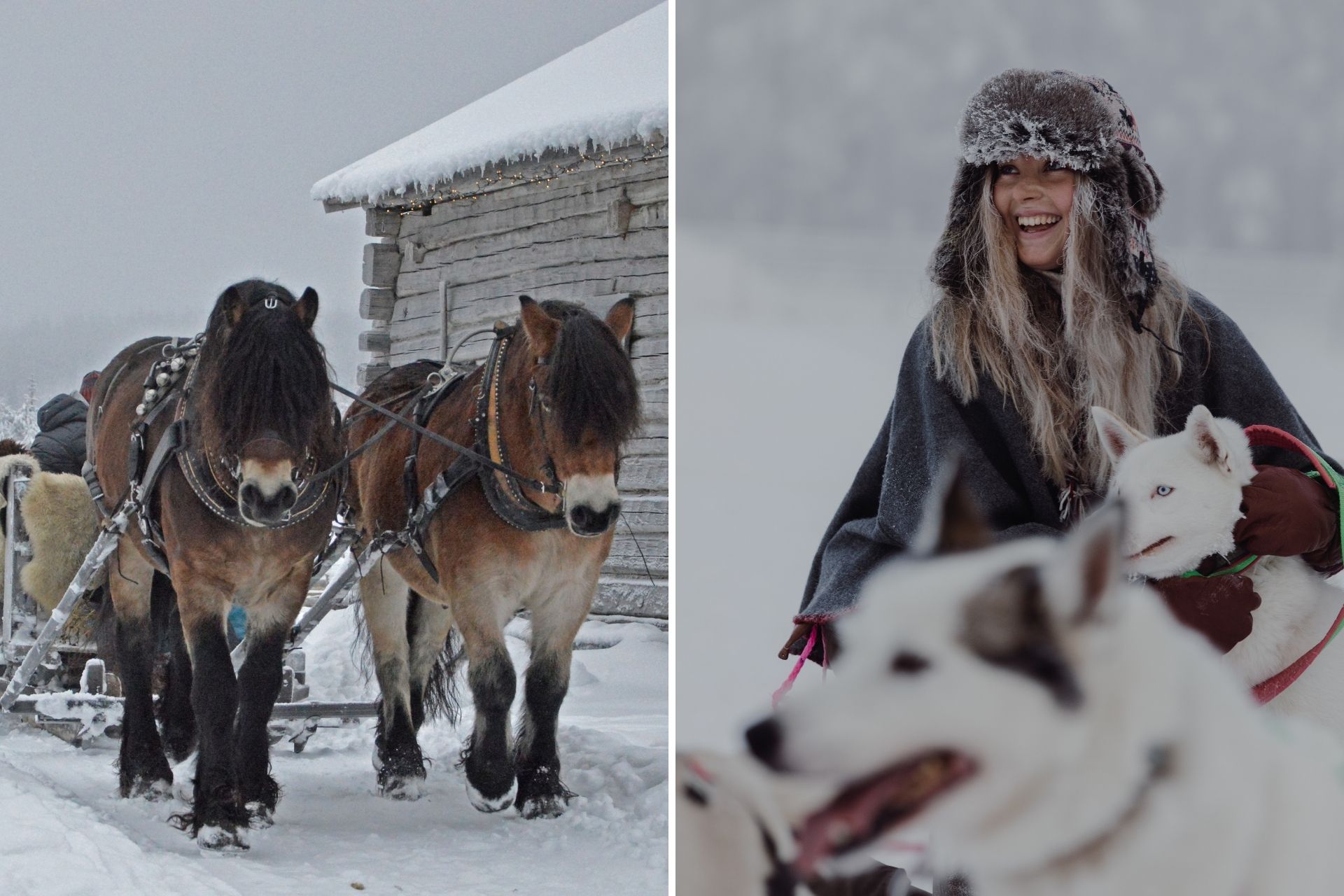 Photo: Backfors Gård, Granö Beckasin, Bea Holmberg
Dogsledding
If you haven´t tried travelling by dogsled yet, then you really have something to look forward to! In our destination you will find several different companies that offer dog sledding tours.
Horse activities
Horse riding on calm safe horses is available both for beginners and for those who have ridden before. It the idea of sitting on a horse sound a bit to exciting, there are also trips with horse-drawn sleds. In our destination Backfors Gård, Sunnandalens Islandshästar and Grönåkers farm offers tours.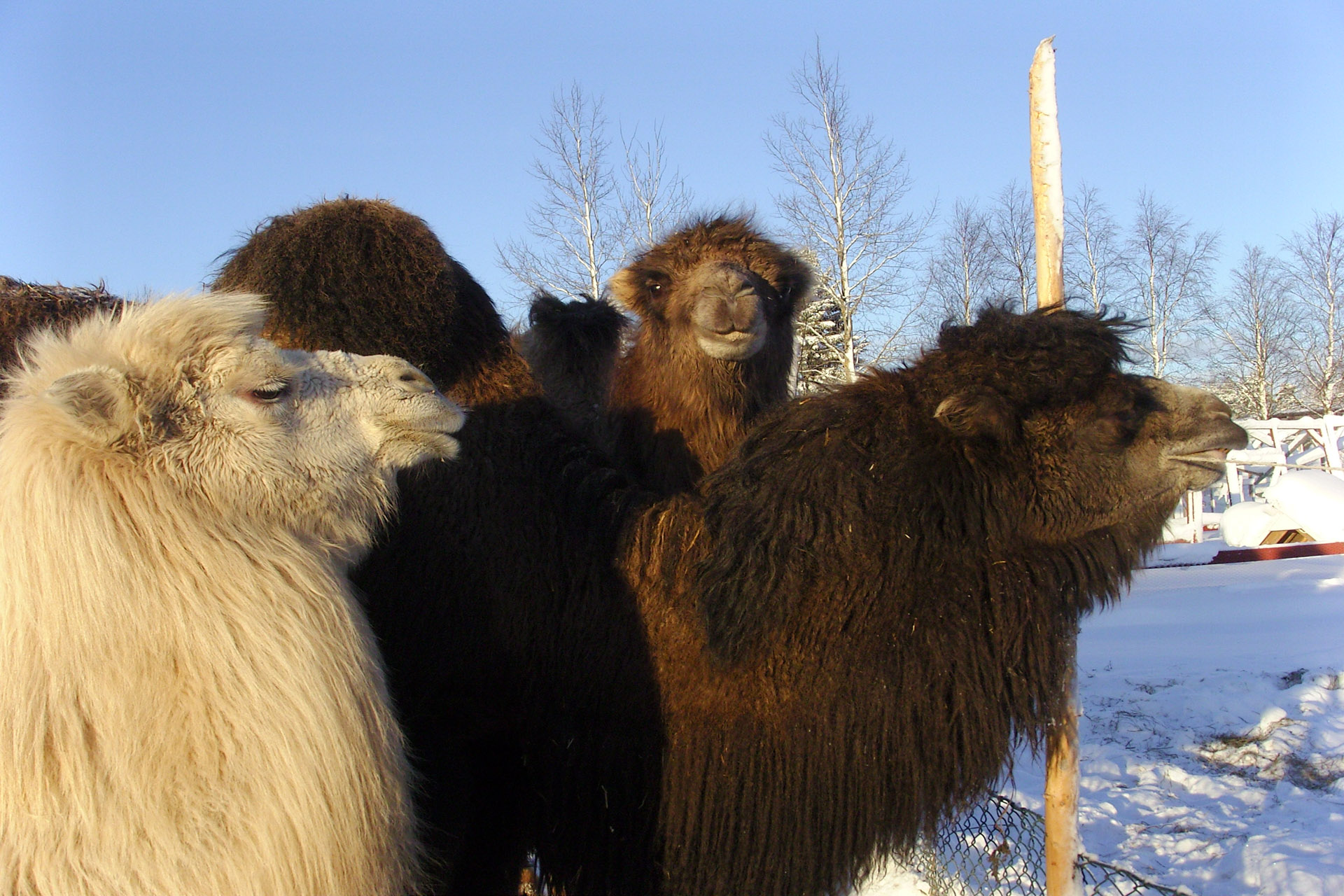 Photo: Mickelbo Gård
Mickelbo gård
Mickebo gård in Mickelträsk is a mini zoo which is open for much of the year and under school holidays. There are both Swedish farm animals and exotic animals such as yak, llama and camel here. Learn more about Mickelbo gård. 
Go skiing
The Winter Holiday presents a great opportunity to put your skis on and slide down the hill. In the Umeå Region we have a total of six ski resorts, all well worth a visit.
A perfect excursion
To be out in the nature is always a good idea. Hamptjärnsstugan is a perfect excursion destination for the whole family. Enjoy this cabin's enchanting views and tasty refreshments. Several ready-to-use barbecue sites and "rest huts" in the area. Wood is available for both indoor and outdoor barbecuing. Cross country tracks as well as nice hiking trails are located around the cottage. Learn more about Hamptjärnsstugan.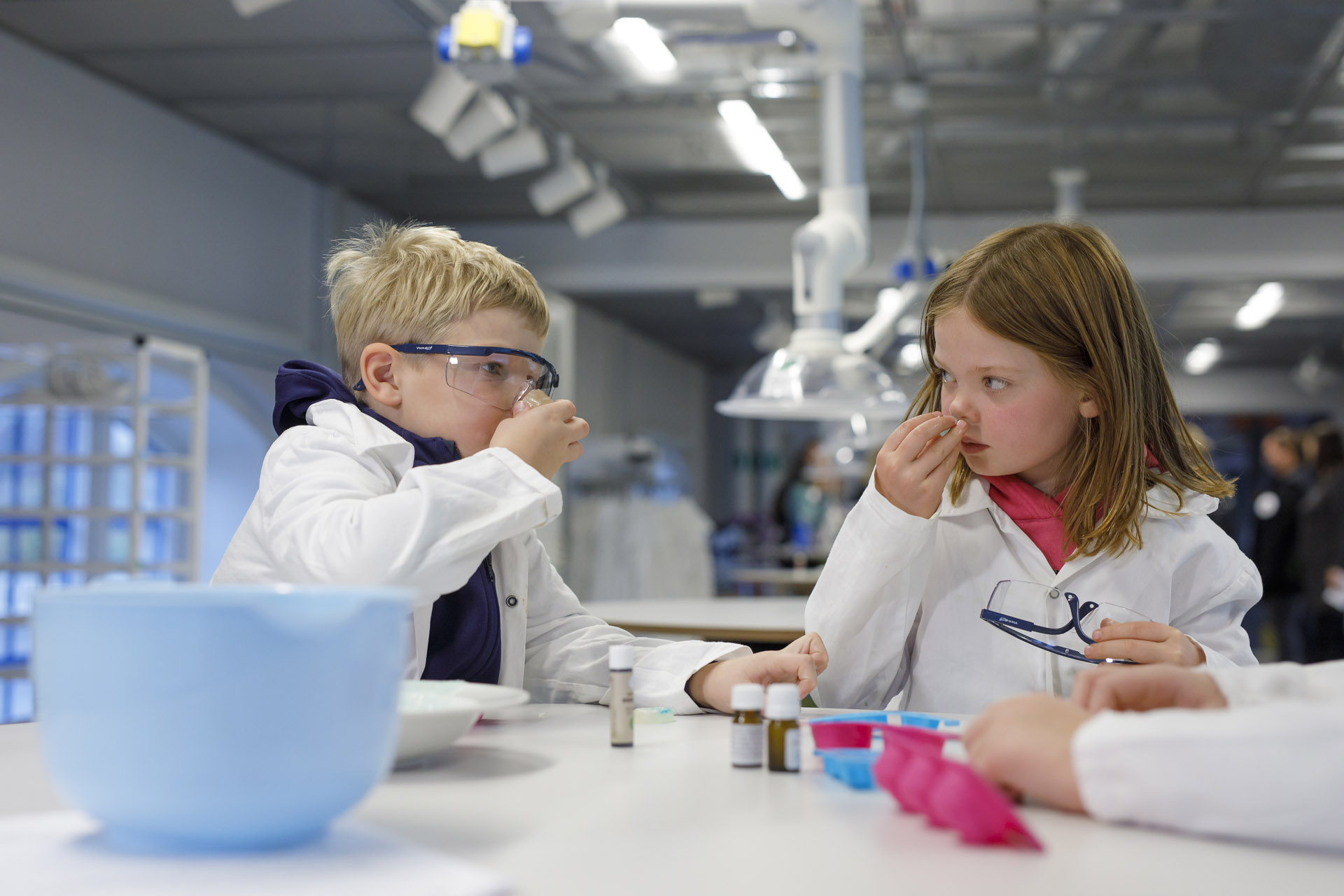 Photo: Mattias Pettersson
Curiosum
Looking for a fun activity with the whole family? This winter´s big news is Curiosum, Umeå´s new science center, where the whole family can actively explore and learn more about science and technology through exiting experiments and activities. Learn more about Curiosum.
 
Active play and mystery
In Umeå there are indoor playgrounds for the youngest and Laserdome and arcade halls for the slightly older kids. For anyone who likes intricate puzzles, there are escape rooms and activities with mysteries to crack, both outdoors and indoors. Megazone's activity Operation Mindfall is an activity that is suitable for slightly older children in the company of parents. More information is available on the companies' own websites.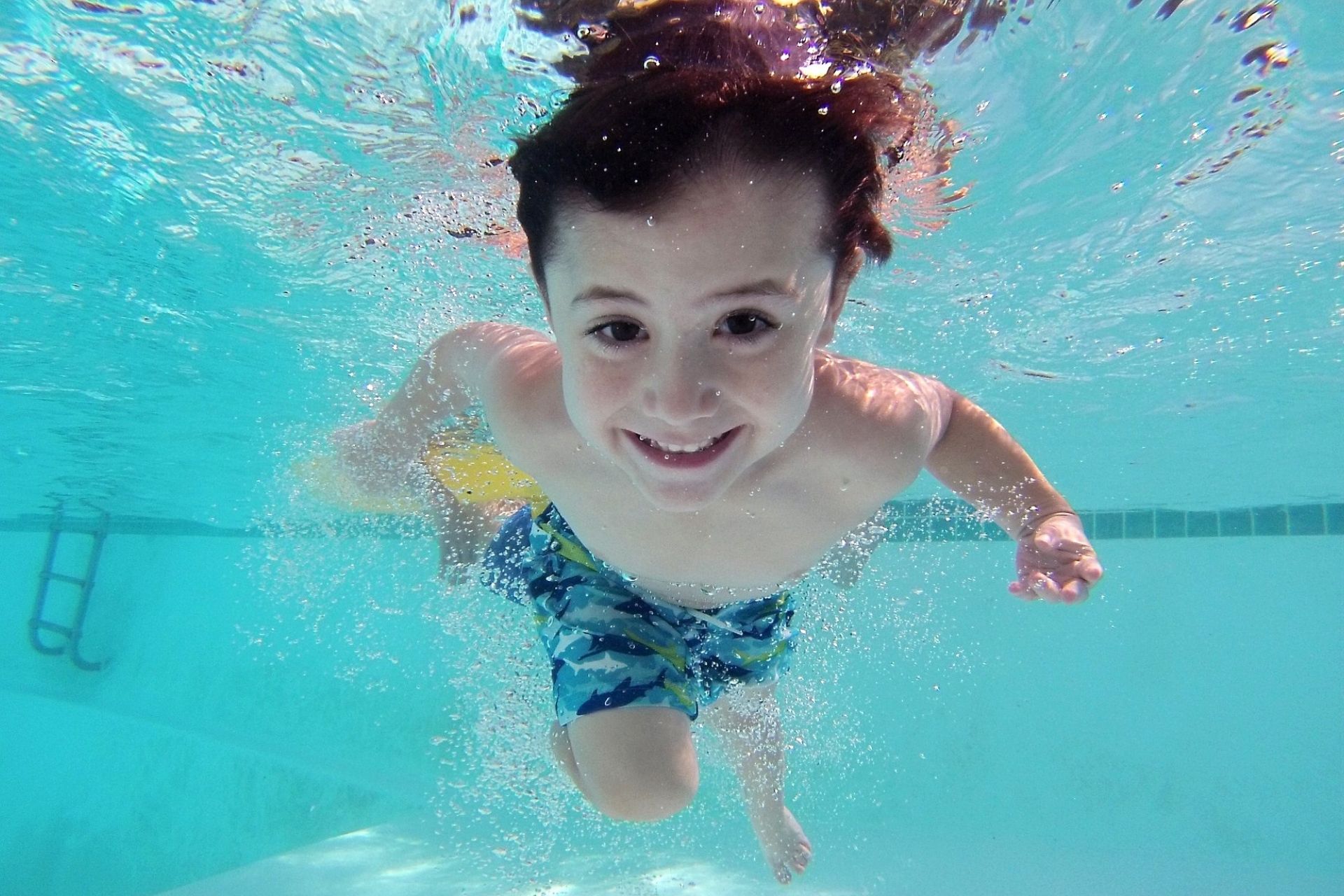 Photo: Navet
Adventure swimming
At Navet you will find water slides, a canal, a climbing wall, a whirlpool and much more. Do not miss the water slide, which is equipped with both Aqua smash games and different sound and light modes that you can set yourself to get a new experience for each ride. Read more about Navet here.
Want more kid-friendly tips for the Winter Holiday? Then check out our family site here.