The Winter Holiday is a week filled with skiing and other fun winter activities. Here we have gathered some of our best tips for a successful winter holiday.
PARTS OF THE INFORMATION ON THIS PAGE WERE ONLY CURRENT FOR THE WINTER HOLIDAY 2021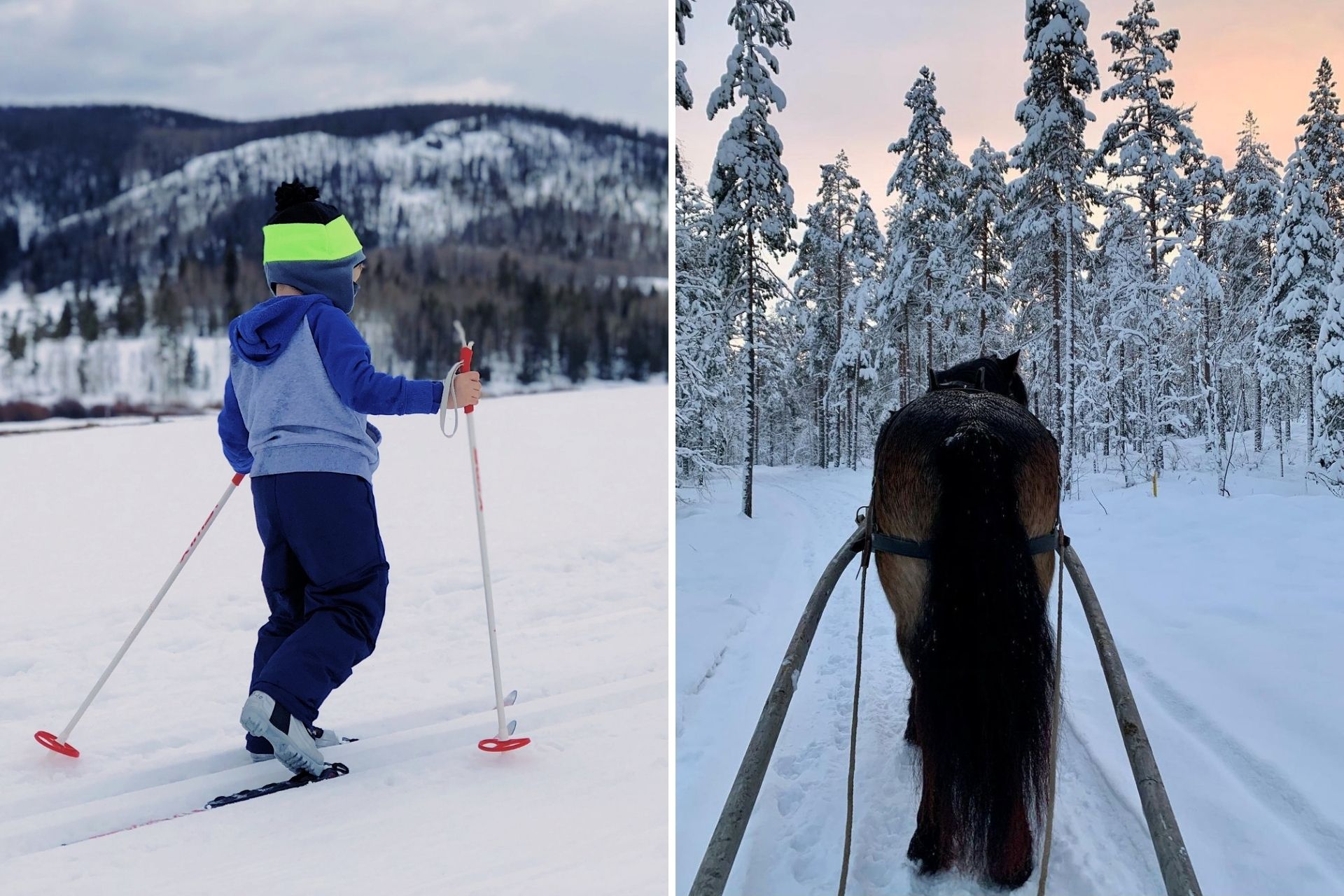 Winter holiday in Tavelsjö
It you are looking for a fun activity with the whole family you can visit Tavelsjö. You can try ice swimming, skiing, enjoy trips with horse-drawn sleds and climb mountain peaks. Do not miss Tio Toppar Tavelsjö's mountain "Sportlovstoppen", four sports holiday adventures for young people in the mountains among TioTopparTavelsjö.  At Root you can take part in treasure hunts and if you have ever considered playing bangolf in the snow, don´t miss the Frost Bite open on 10-14 /3. The snow garden will be open all week where guests can order and pay direct from their phone, so no need to come inside for those that don´t want to. More about Root and here you will find more about activities in Tavelsjö. 
A winter adventure 
Combine city life in Umeå with nature experiences only one hour by car från Umeå. At Grano Beckasin you can sleep among the treetops or in a cottage. The range of activities includes dog sledding tours and guided ski and snowmobile tours. Learn more about activities at Granö Beckasin.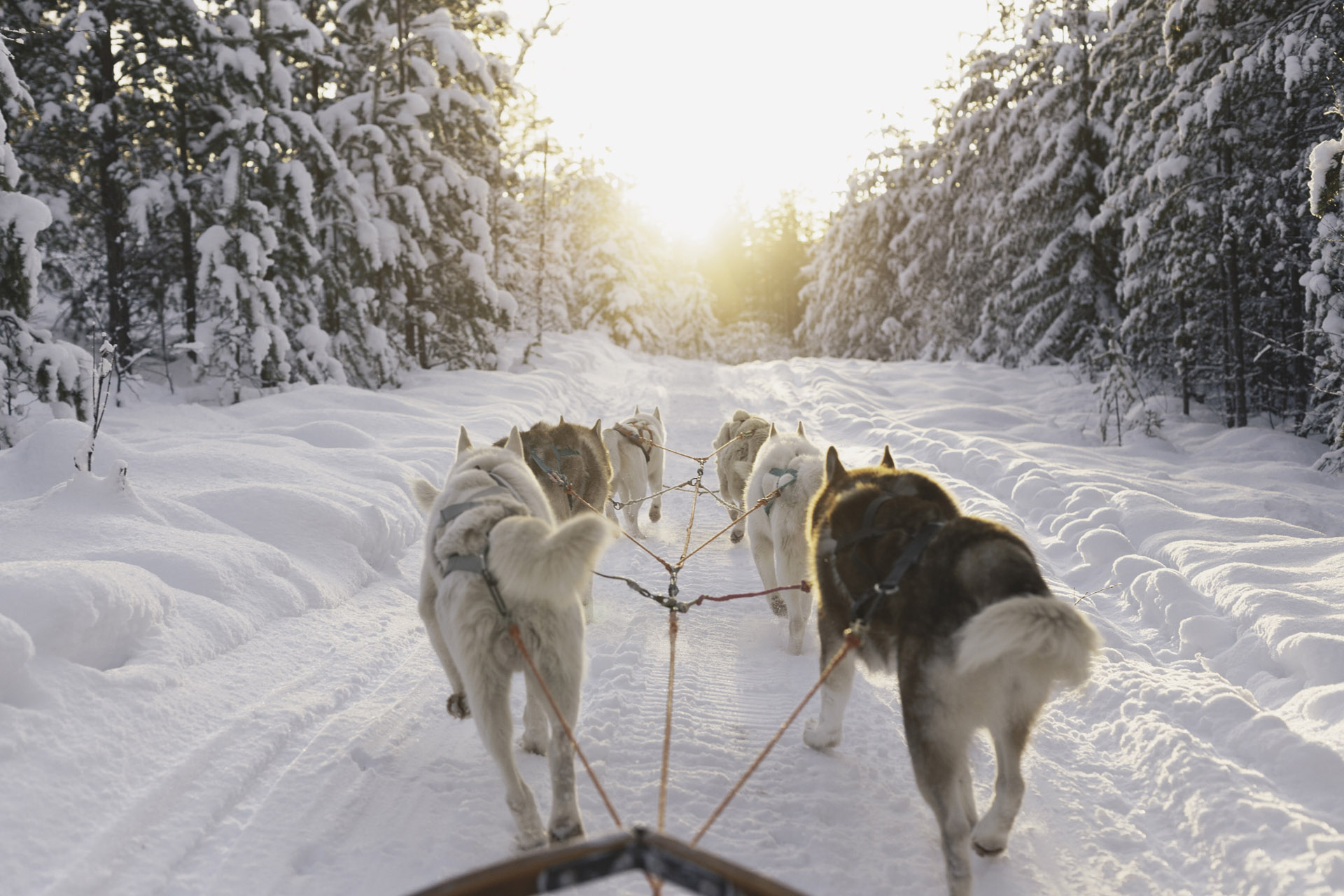 Photo: Granö Beckasin, Bea Holmberg
Dogsledding
If you haven´t tried travelling by dogsled yet, then you really have something to look forward to! In our destination you will find several different companies that offer dog sledding tours.
Horse activities
Horse riding on calm safe horses is available both for beginners and for those who have ridden before. It the idea of sitting on a horse sound a bit to exciting, there are also trips with horse-drawn sleds. In our destination Backfors Gård, Sunnandalens Islandshästar and Grönåkers farm offers tours.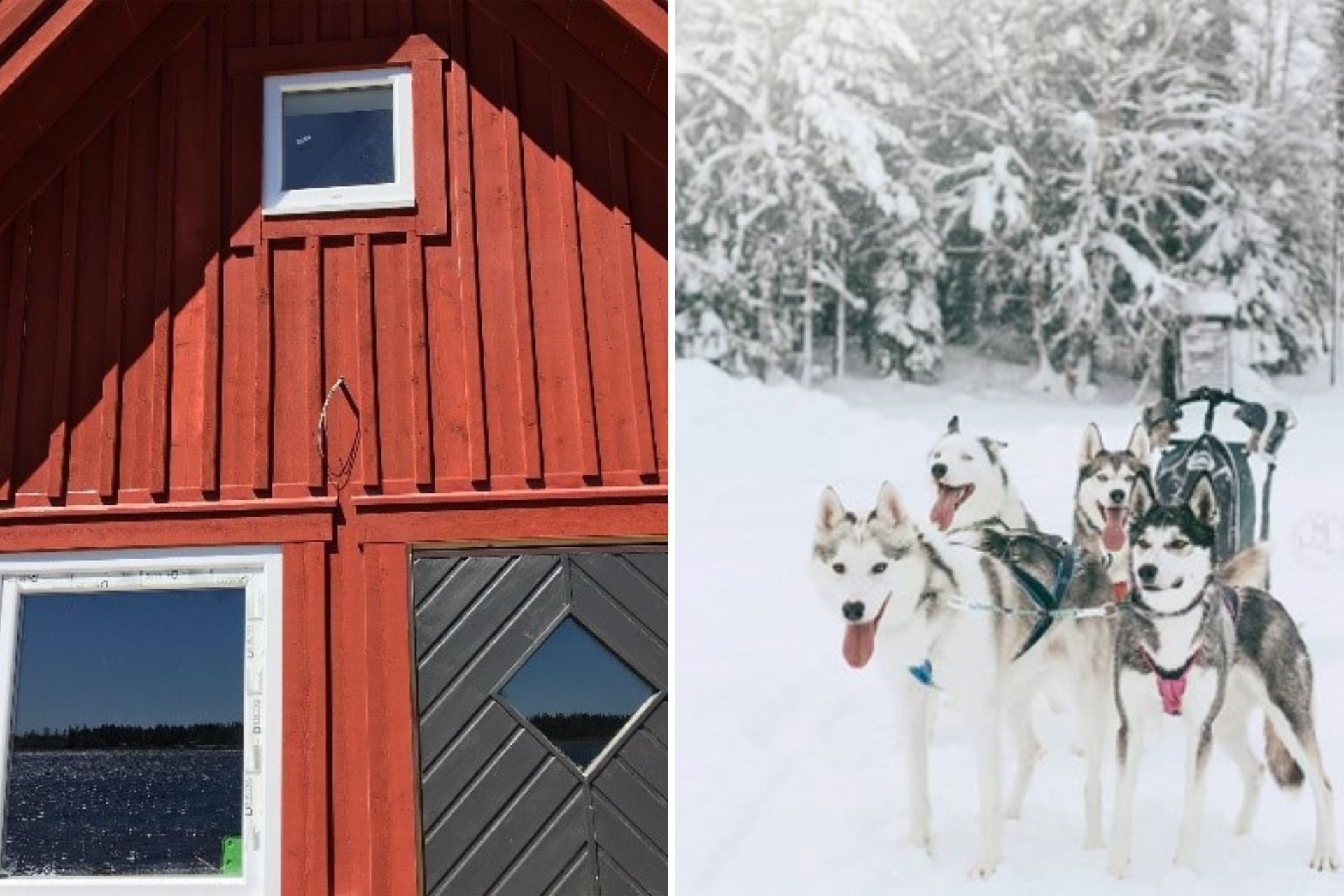 Kvarkenfisk
Winter holiday by the sea
Enjoy the winter with outdoor activities. Go dogsledding or skiing, try winter swimming or your luck with winter fishing. Spend the night in a boathouse by the sea. You can experience all this at Kvarkenfisk. 
Family tours and creative workshop at home
Digitally you can experience the art with your family and be inspired to create on your own. Find family tours to watch with children and young people, whenever it suits you. (Language: Swedish) Creative Workshop at Home, On Facebook, we share tips on techniques and materials for creating yourself at home. Activities at Bildmuseet. 
 
More to do on your winter holiday!