Spend a day on the slopes!
For those who prefer downhill skiing, there are six hills for skiing in the Umeå region. A lot of snow provides good conditions on the slopes, which means good skiing. So put on your skis and head down the slopes!

Middagsberget
A family-friendly ski resort with six slopes and two lifts. Halfpipe and several jumps, a separate area for children. Ski rental. More about Middagsberget in Vännäs.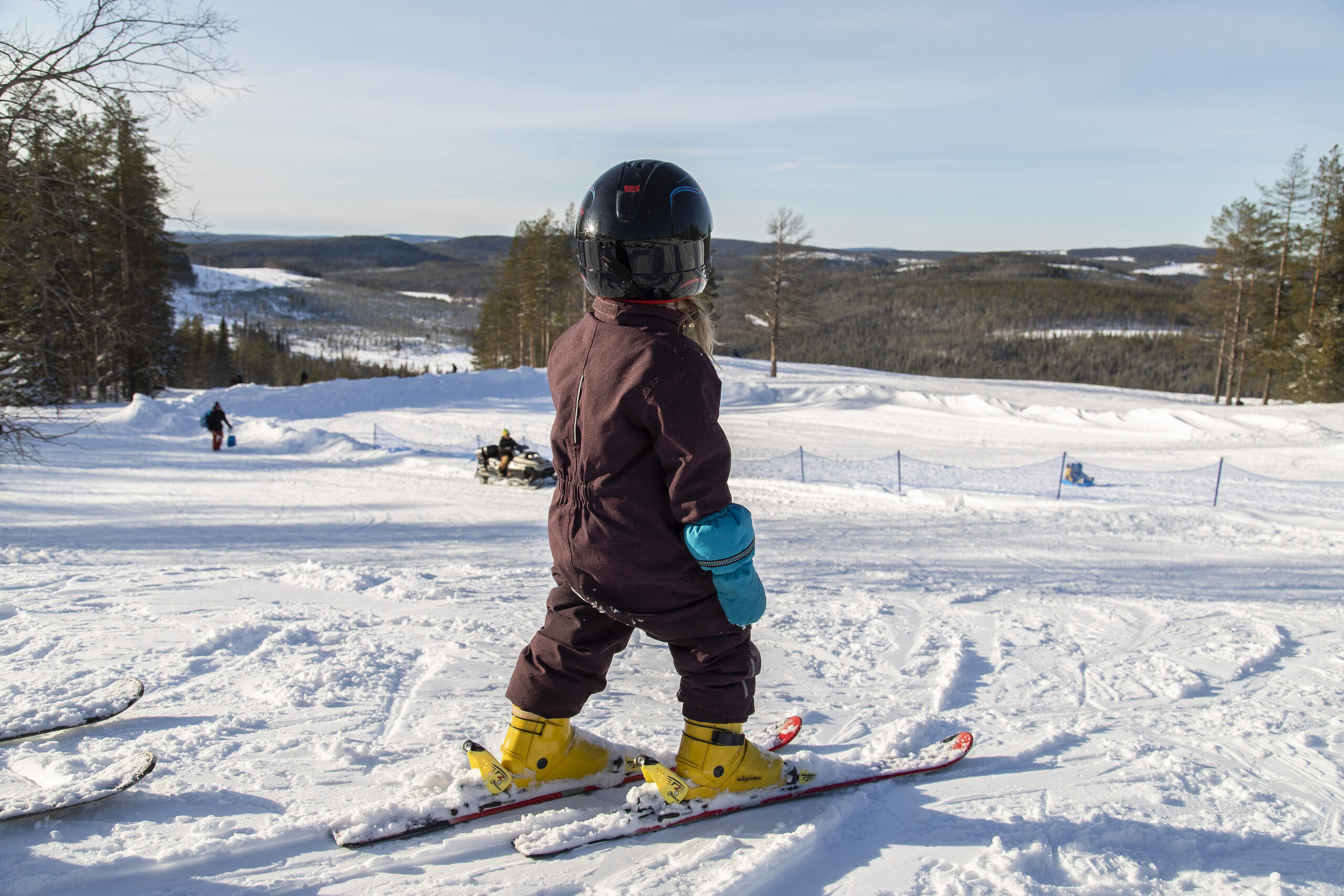 Buberget
Buberget
Buberget in Vindeln is not only a challenge for the experienced skiers – here there are slopes for everyone. In total, you will find five slopes and four lifts, one is a child/button lift. Ski rental and a large cottage where you can get something to eat. A winter campsite for caravans. More about Buberget in Vindeln. 
Ålidberget
A mountain with two slopes and off-piste areas, two lifts, a length of 560 and 600 meters and the highest fall is 115 meters. A large and cozy cottage with a serving area and a large porch in the sun. There are also four barbecue huts close to the slopes and a five km long track for cross-country skiing is available.
More about Ålidberget in Nordmaling.
Bräntberget
Bräntberget in Umeå is located close to the city center, so close that you can get there by a local bus. With big jumps, rails and with the possibility to go sledding, there are challenges for both big and small. The slope has a drop of 48 meters and the longest slope is 260 meters. More about Bräntberget in Umeå.
Agnäs
At Agnäsbacken the activities are gathered in a scenic area with about ten slopes, between 700-900 meters long. There are two anchor lifts and a button lift on the children's slope. There are also cross-country ski trails, as well as a children's area with good opportunities to go sledding and play. In the restaurant you can buy lunch or you can use the barbecue area. Ski rental and a special bus from Umeå during high season. More about Agnäsbacken in Bjurholm. 
Kassjö
A small facility with two lifts, two slopes and a drop of 99 meters. There is a cabin where you can buy something to eat and drink. Rental of ski and snowboard equipment. There is also a three km long cross-country ski trail in the area. More about Kassjö in Umeå.