Umeå, a sustainable destination
The nature, the people and our cultural heritage are the most important assets we have in Umeå region. That is why we have chosen to work with sustainability as a tool in all parts of development, whether it be meetings and events, transports or the hospitality industry as a whole.
Transport och accessibility
Umeå is strategically located in Northern Sweden, with good train connections, Finland to the East by ferry and Norway to the West by European route. The conditions are perfect for more sustainable travel, to and within Umeå. Included in sustainable transports is also accessibility for all.
Read more about travelling sustainably to Umeå
Read our accessibility guide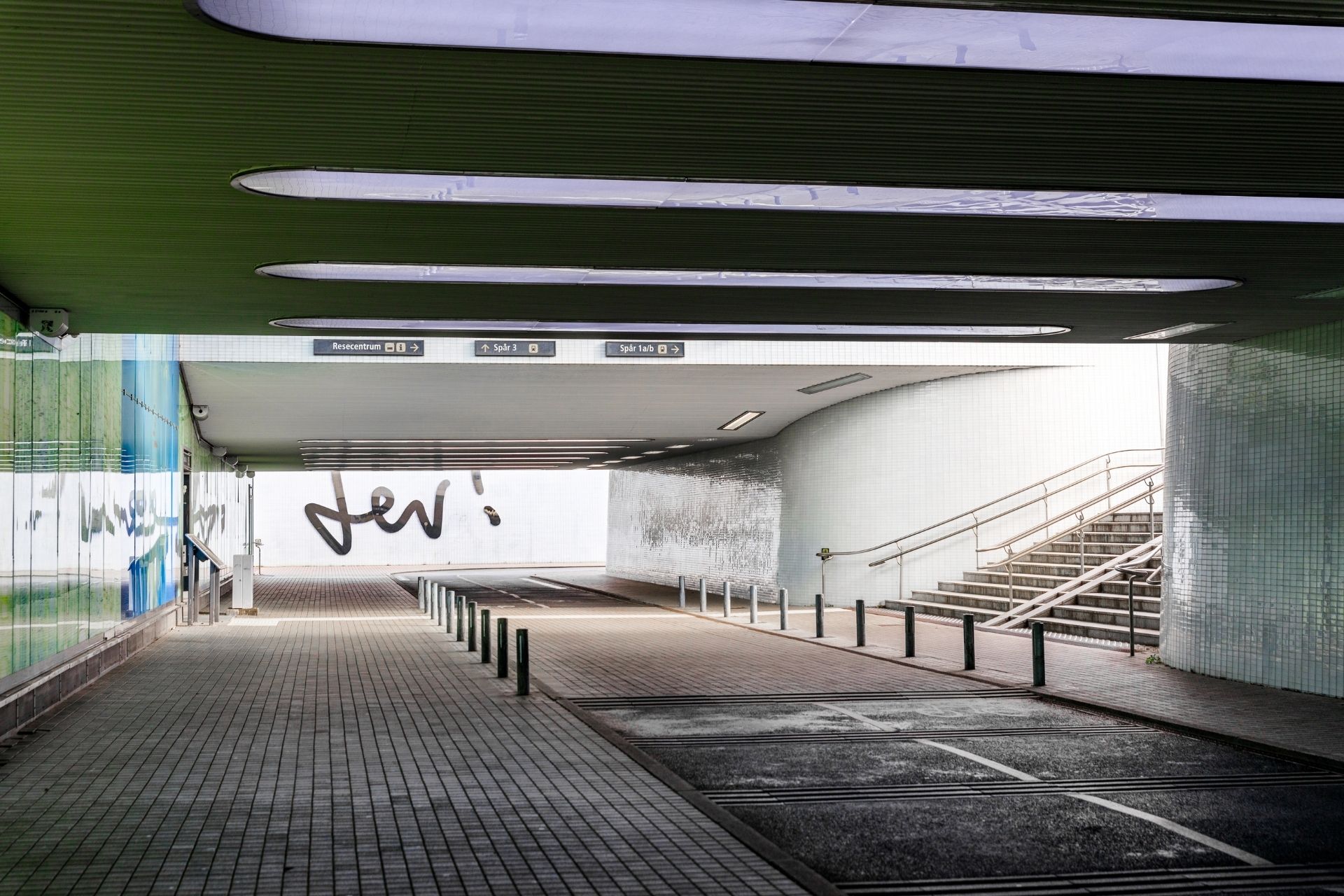 Lev, the Station tunnel. A great example of where city planning is combined with equality work. 
Inspiration for visitors
Nature, cycling, hiking and walking. Eco-labelled accommodation, locally produced food and exciting adventures. There are many ways to discover our destination, sustainably. Down below are a couple of examples, many more can be found on our inspiration page.
Events -  interpreted visually 
Norrlandsoperan in collaboration with SRF, Umeå Teaterförening and Parasporten offers a selection of performances that are interpreted visually. Language Swedish. Information and tickets at SRF Västerbotten, [email protected]