Umeå is strategically located in Northern Sweden, which is proven by the well-functioning infrastructure and availability of the city. The Bothnia Line offers good person- and freight transport, and the ferry traffic across Kvarken gives access to nearest city of Vaasa, Finland. Two European roads pass through Umeå and the airport has many daily arrivals and departures with several airlines. Below you can find out more on how you can get here, sustainably.
Train – Fast, smooth and sustainable
Train connections to and from Umeå are good much thanks to the Bothnia Line. From Stockholm Central Station it takes 6 hours and 18 minutes all the way to Umeå Central Station, located in central Umeå close to evenrything you might want to do. To and from Malmös' and Gothenburgs' Central Station are both day- and night departures.
Travels by train are both energy effective and low emissions. SJ buys 100% renewable electric from water and wind to power their trains, and all of SJs services are marked with the Swedish Society for Nature Conservations' (SSNC) eco-label Good Environmental Choice since 1994. To Umeå you can travel with both SJ and Norrtåg, which makes Umeå an important hub and destination easy to reach regardless if you are travelling from the North or the South.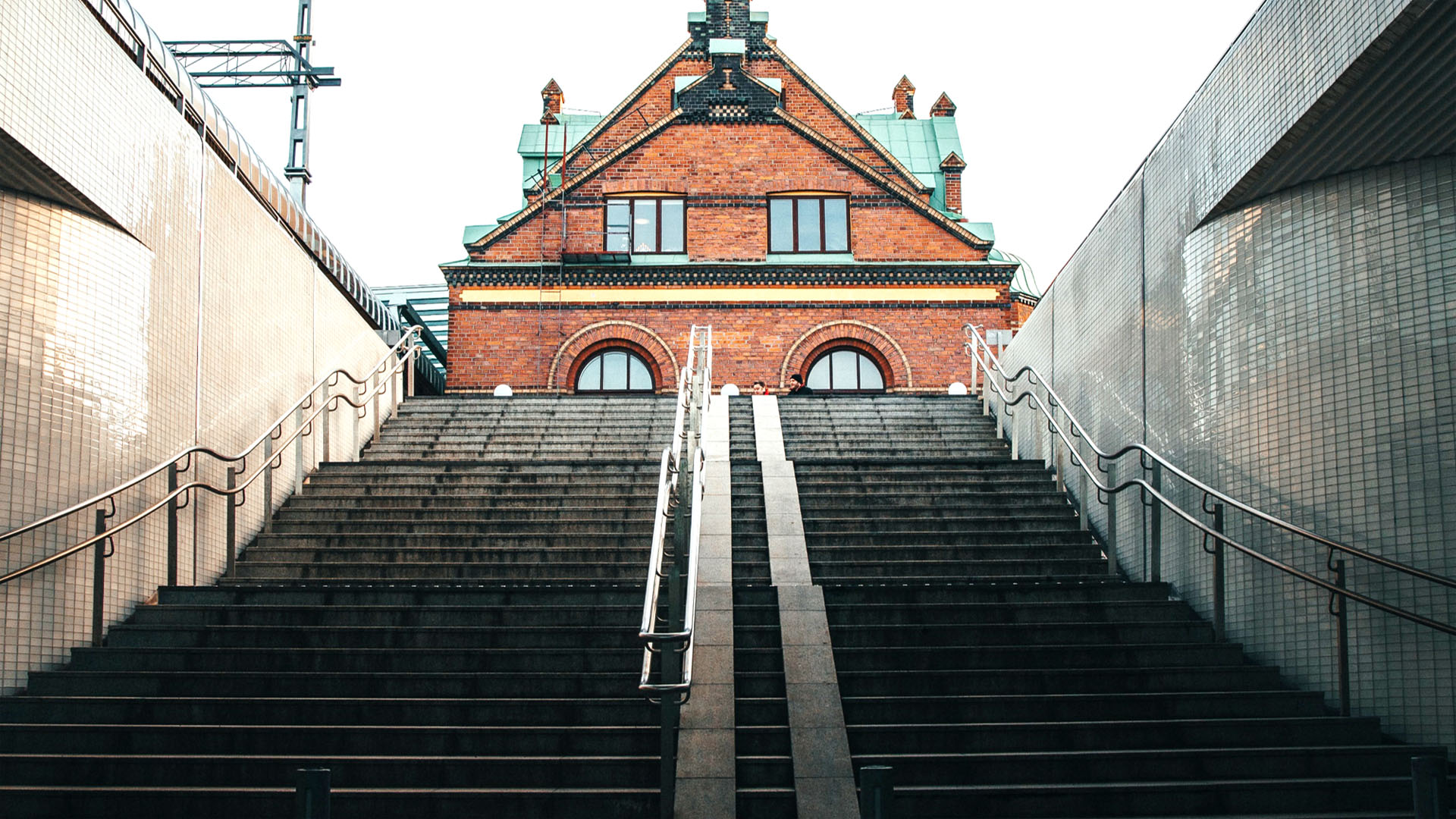 Foto: Jennie Brandén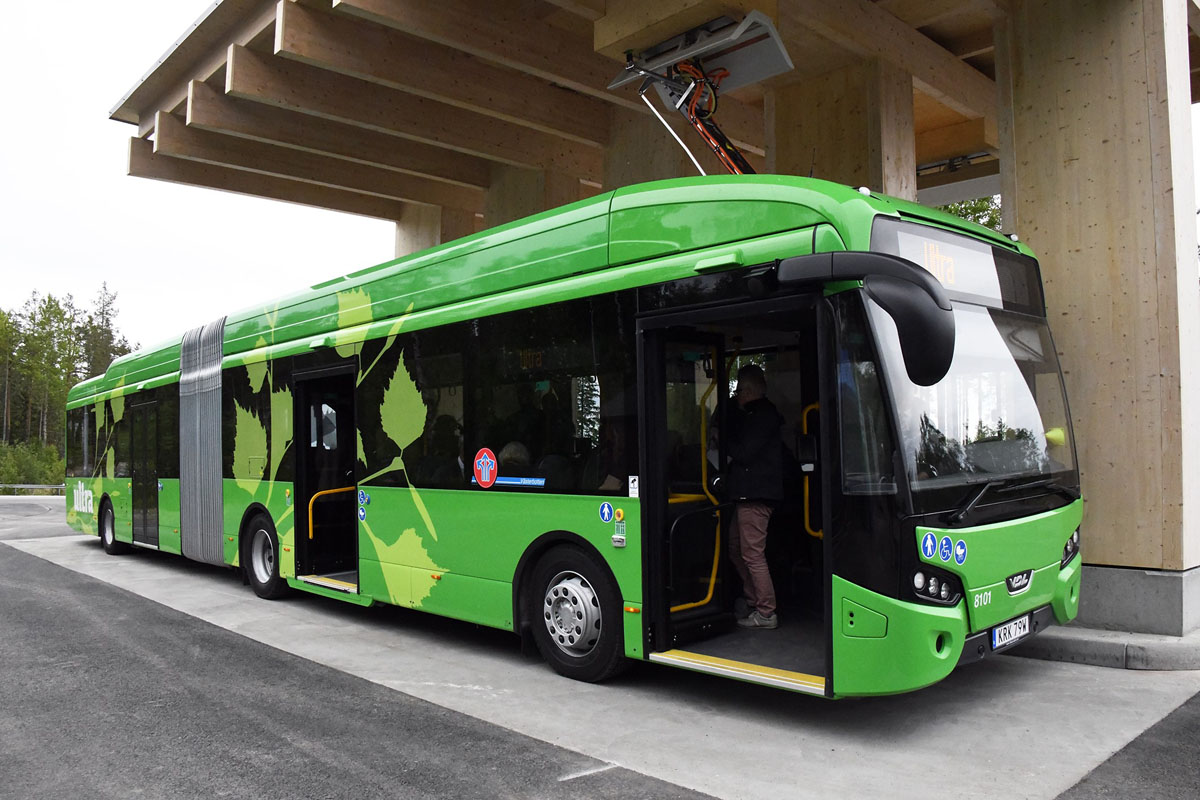 Foto: Ulo Maasing
Umeå Airport – working according to ISO 14001
Umeå Airport is owned and driven by Swedavia, who is constantly working on lowering their environmental impact according to the environmental management system ISO 14001. As the first Swedish airport, Umeå Airport was eco-labeled in 1999. In the current situation, airlines trafficking Umeå are SAS and Norwegian.
As traveller, you can climate compensate, climate reduce and choose biofuel on domestic flights. You can also choose to travel by airplane one way and by train the other way to reduce your climate footprint.
Umeå's airport bus is 100% electric and takes you to Umeå center in only 8 minutes.
More investments in sustainable travel
Environmentally friendly public transport – Local public buses in Umeå are fossil free since 2017 and 70% of the buses are all-electric making the bus fleet one of the greenest in Europe. The buses are built on one of the worlds' most energy effective, clean and silent systems, developed by the Umeå-company Hybricon.
Wasaline – The world's most environmentally friendly ferry to operate the Umeå-Vasa route. It is the first ferry in the world to be built in this way and will reduce carbon dioxide emissions by 50% compared to the previous ferry. It will be powered by an electric hybrid system powered by liquefied natural gas or biogas.
Walk and bike – Umeå is a role model when it comes to cycling. 180 kilometers of bike paths which are plowed before roads during the winter. Experience being a true Umeå citizen and bike through town! According to the Swedish national cycling advocacy organization Cykelfrämjandet Umeå is one of Sweden's best bike cities.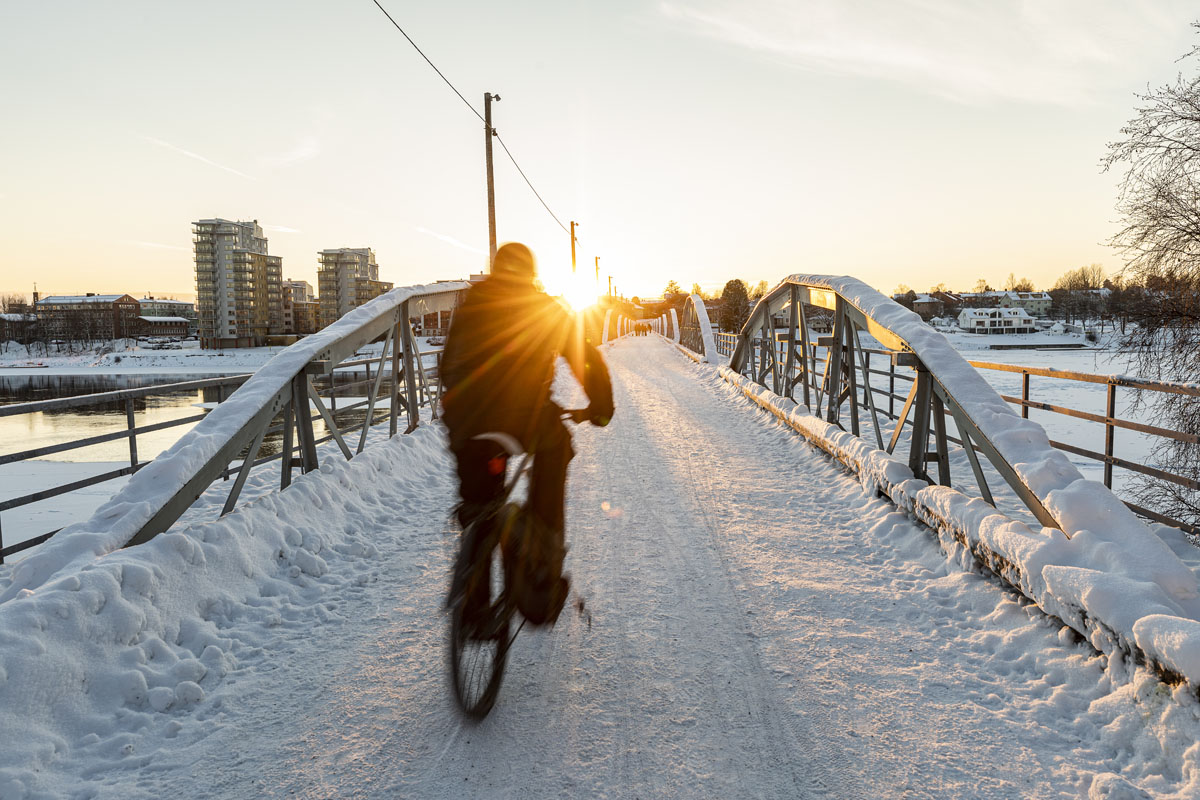 Foto: Fredrik Larsson