Cafes
Discover Umeå's mix of cozy cafés, old patisseries, vegan cafes and unique coffee places. Enjoy organic pastries at a farm shop, try a unique type of coffee at a trendy coffee bar or experience the traditional environment in Umeå's oldest patisserie. For the coffee-hungry, Umeå has something for everyone!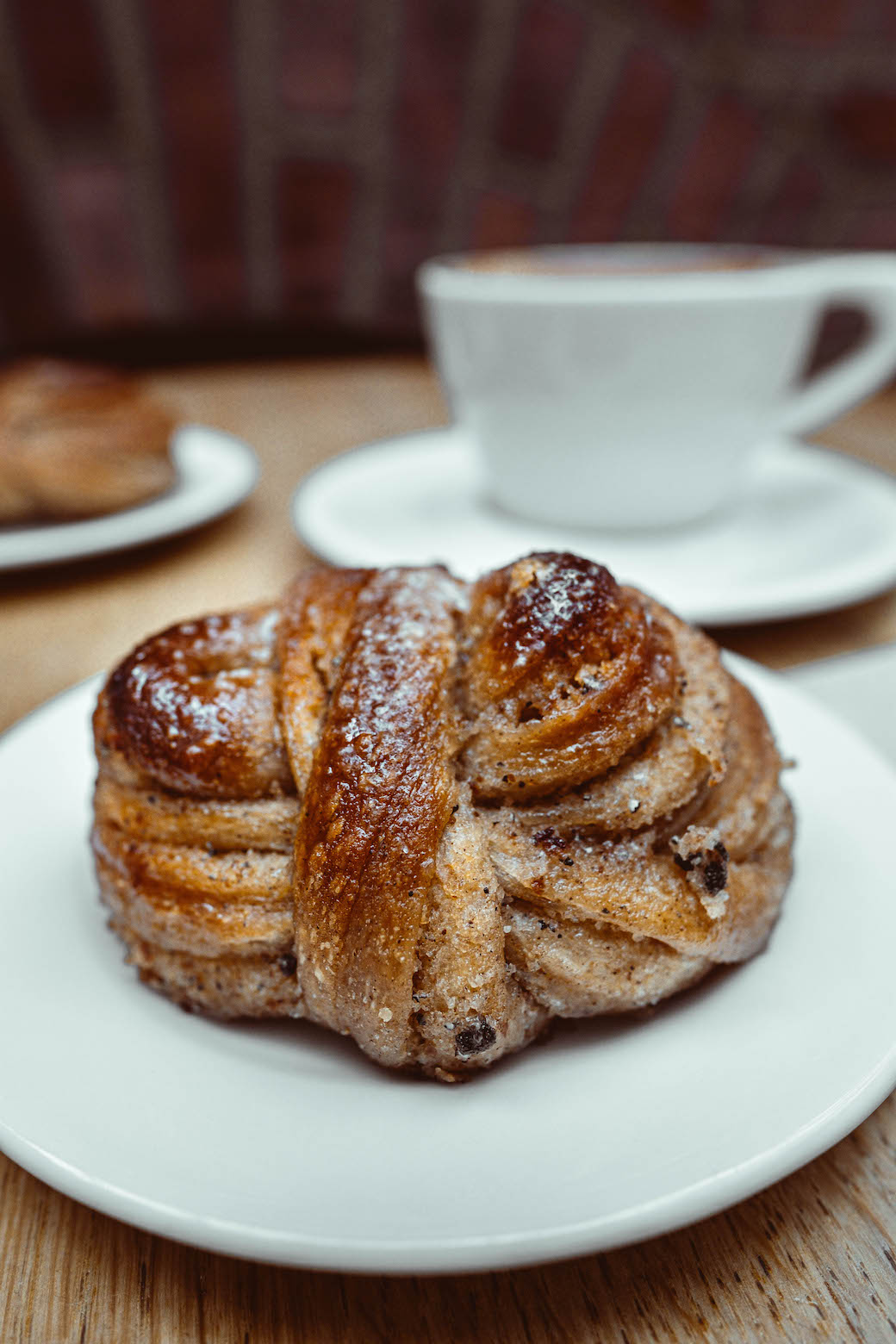 Freshly baked cardamom buns at Kulturbageriet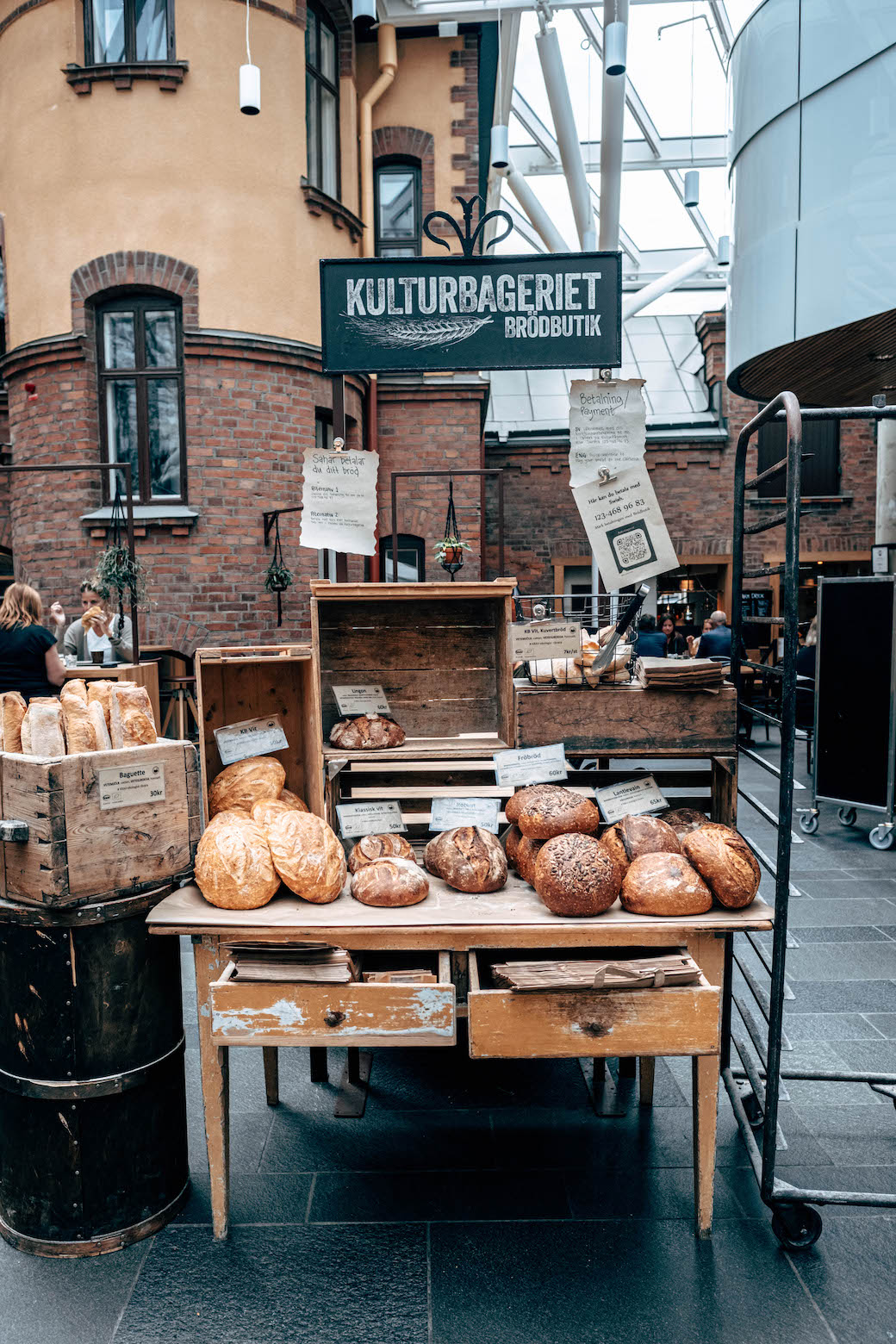 Freshly baked bread from Kulturbageriet
Good coffee 
Surely a coffee break never goes wrong? Settling down for a coffee has become a sacred activity for us Swedes. Our long tradition of a quiet coffee break has led to the country teeming with pleasant coffee places. Here we list three of Umeå's café gems and further down the page you will find the entire list of Umeå's cafés. Nice coffee break!
Nya Konditoriet
Nya Konditoriet is one of Umeå's oldest cafés. A classic pastry shop with delicious pastries created by award-winning pastry chefs. On the second floor of the house on Kungsgatan you can settle down in a historic environment and enjoy world-class coffee.
Costas
Step into the small coffee bar on Kungsgatan and enjoy a good cup of coffee with nice aromas. Costas of Sweden is a combined coffee bar, roastery and concept store for coffee aficionados.
Kulturbageriet
Craft bakery and café that is open from early morning until the evening hours. Enjoy freshly baked bread for breakfast, soup and light dishes for lunch, coffee and pastries for fika and round off the evening with pizza.
Prestele's garden café and accommodation
In the middle of Hörnsjö's rolling farmland, among meadows, forests and lakes, is Prestele's garden café !. Homemade organic pastries and carefully composed sandwiches with locally produced ingredients are served here. There is also an overnight apartment that can be rented and a farm shop with lots of nice products.