Discover one of our archipelgo treasures. Go for the day or stay overnight in unique settings. Rent a bike and explore the magnificent countryside. To experience something really special – take a trip to the island Stora Fjäderägg. In this guide you will find tips for a successful visit to Holmön this summer.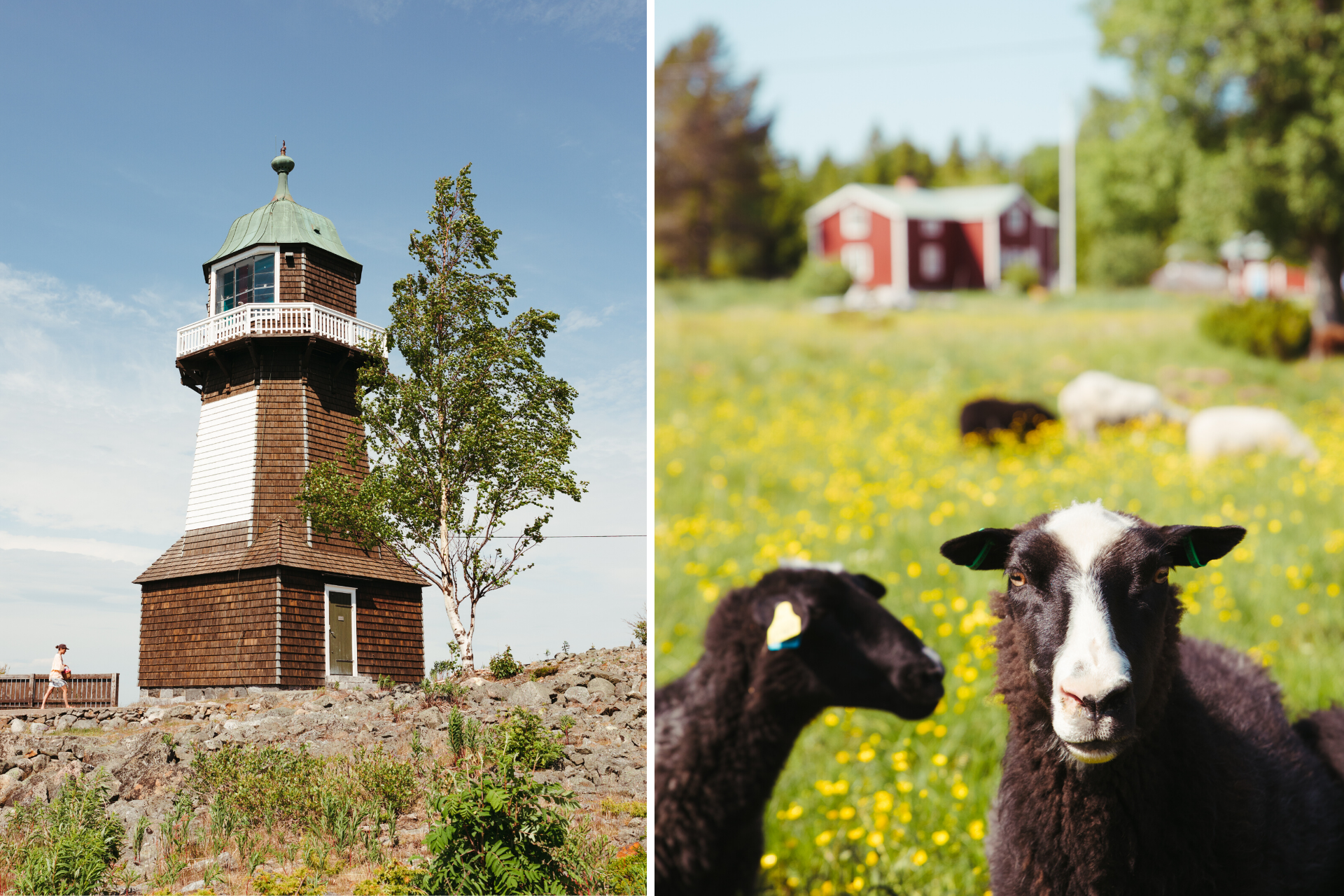 Berguddens lighthouse and animals at Holmön. Photo: Visit Umeå
Tips for a successful visit on Holmön
First of all, you should plan for a longer stay; perhaps in a charming rectory, in beautiful Berguddens lighthouse or why not for free in a plain fiskebastu?! For those looking for that special something, we recommend a visit to the island Stora Fjäderägg and its hostel in the island's old lighthouse keeper's accommodation. Read more about accommodation on Holmön here.
Biking is the ideal way of getting around on Holmön. By bike it is easy to get by along the narrow roads and to get a closer experience of the beautiful village center. One can either bring one's own bike along on the Holmö ferry – if it is not too crowded – or one can rent a bike at Holmön's boat museum. Hiking is also something that we recommend and encourage. Large parts of Holmön are nature reserves with marked trails, taking the visitor to secluded and undisturbed nature. Read more about the nature reserve here.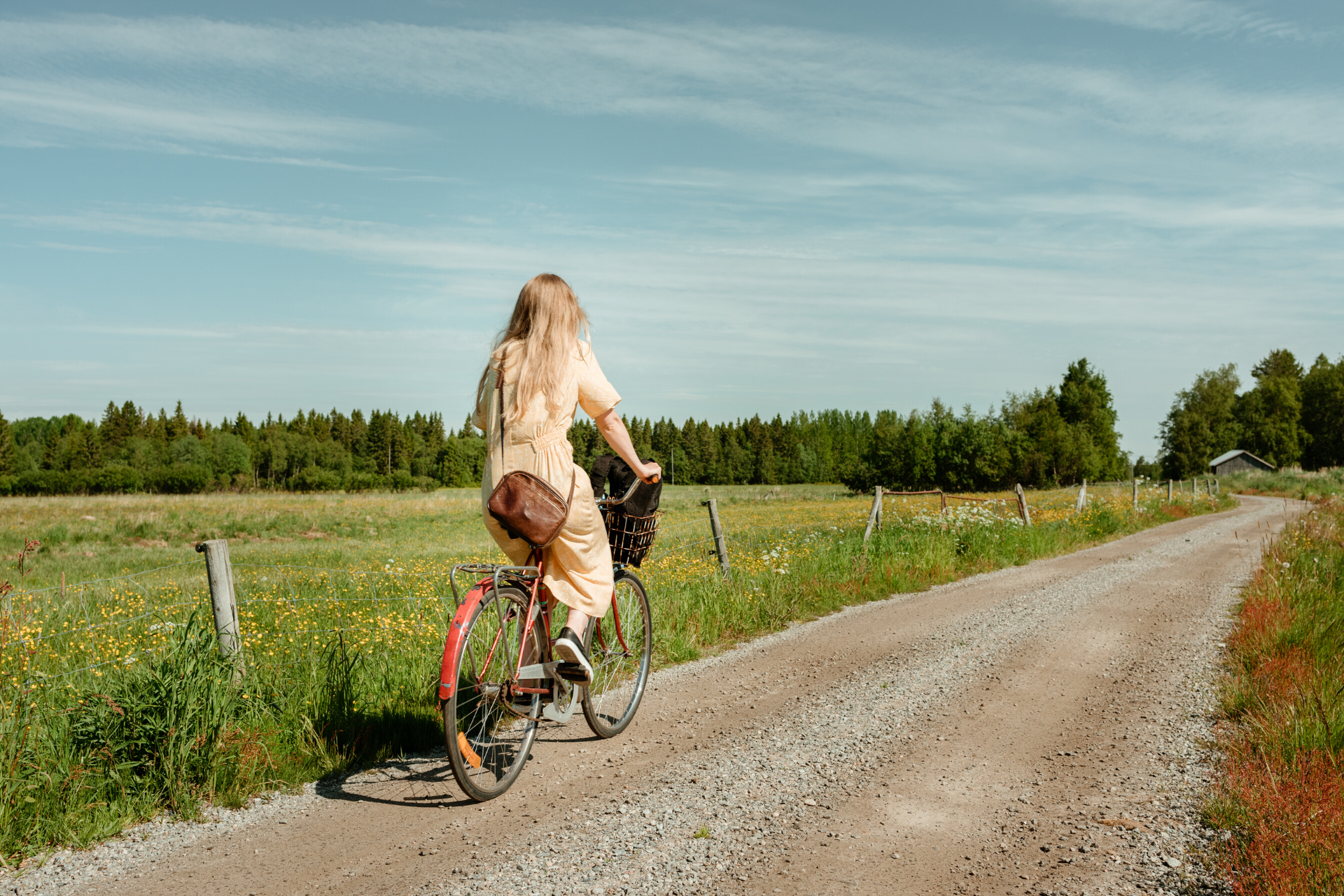 Bicycling on Holmön. Photo: Visit Umeå
 
Top 5 
During a visit on Holmön, a visitor must not miss these following experiences:
Historical places. Holmöns well-preserved village center with surrounding cultural buildings are of recognized national interest and there are plenty of ancient remains and other exciting things to discover on the island.

Nature reserves and nature. Did you know that Holmö islands accommodates one of Sweden's largest marine nature reserves? Or Västerbotten County's largest nature reserve aside from the mountain range? Thanks to land uplift and the brackish water of Kvarken, the flora and fauna on Holmö islands are unique at these latitudes. 

Holmön Boat Museum. Get to know the coastal culture and life at Northern Kvarken. Get to know the islands proud traditions of boat building, the ancient everyday life, and the mighty nature- ang culture history of Holmö islands.

Go for a swim! Holmön is often called "sunniest island in Sweden", so why not take a dip in the sea? Holmön has plenty of rocks by the sea to sunbathe on and a family friendly beach in Byviken.

Experience the lighthouses! Berguddens lighthouse is beautifully located on the West coast of Holmön and is the most Western outpost of the island. From the ferry quay and Byviken it is about 3 kilometers to the hostel and the lighthouse. To reach the island Stora Fjäderägg, one must go by boat. During summertime, the hostel offers daily tours.
More information about Holmön can be found at Visit Holmön