Arriving in Umeå, you'll notice its cityscape of old and new architecture. From the modern reflective glass facade of Väven cultural center to the orange ochre brick exteriors of historic Stora Hotellet, architecture lovers will find lots of buildings to marvel at within the city.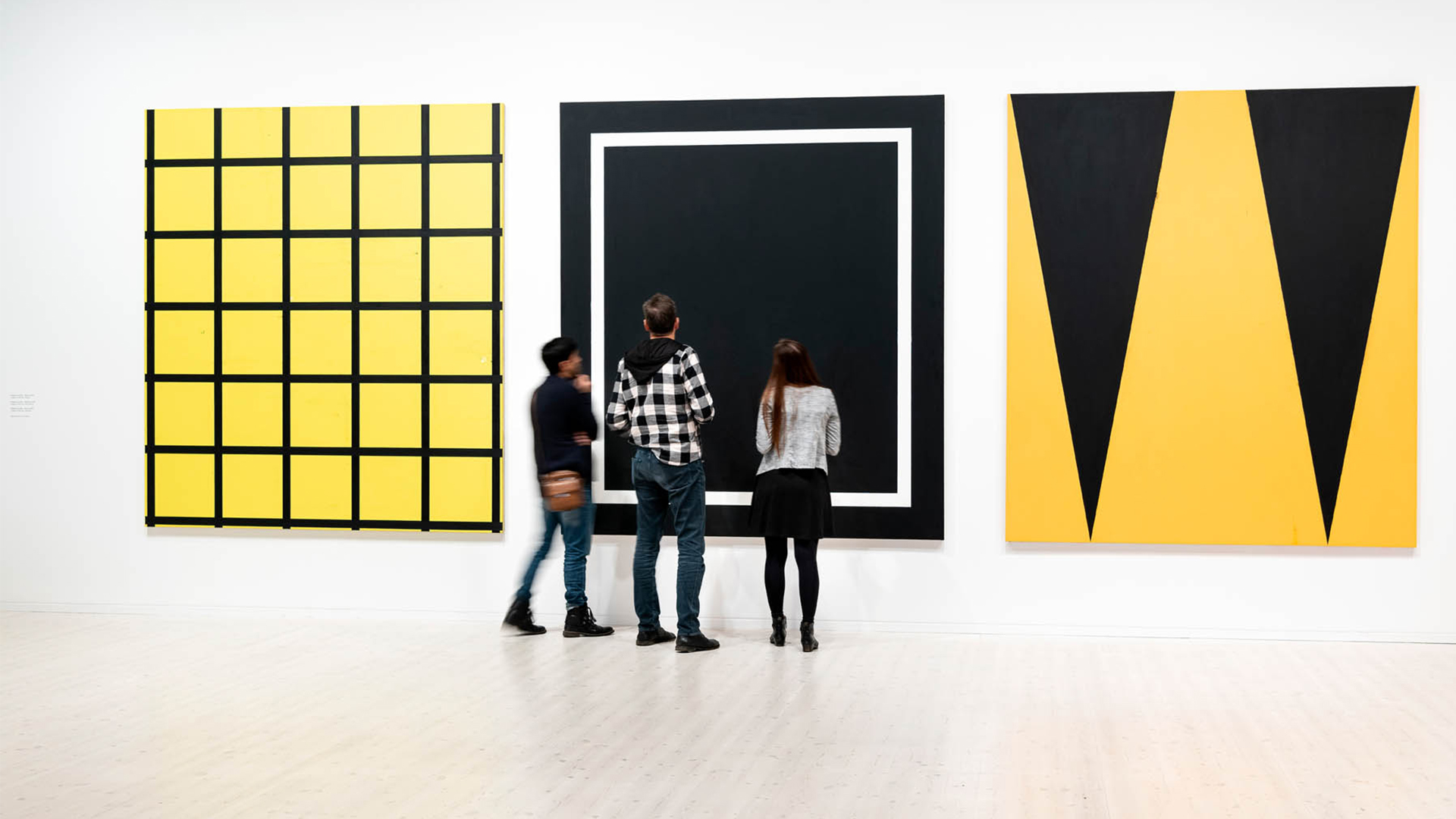 Bildmuseet
Over the years Bildmuseet in Umeå has established itself as one of the country's most interesting places for international contemporary art. It features art exhibitions and events for the whole family. The museum is situated at Umeå Arts Campus, which brings together the university's art colleges by the banks of the river Umeälven: Umeå School of Architecture, Umeå Institute of Design and Umeå Academy of Fine Arts. Umeå was voted European Capital of culture for 2014 because of its vibrant cultural life. More about Bildmuseet.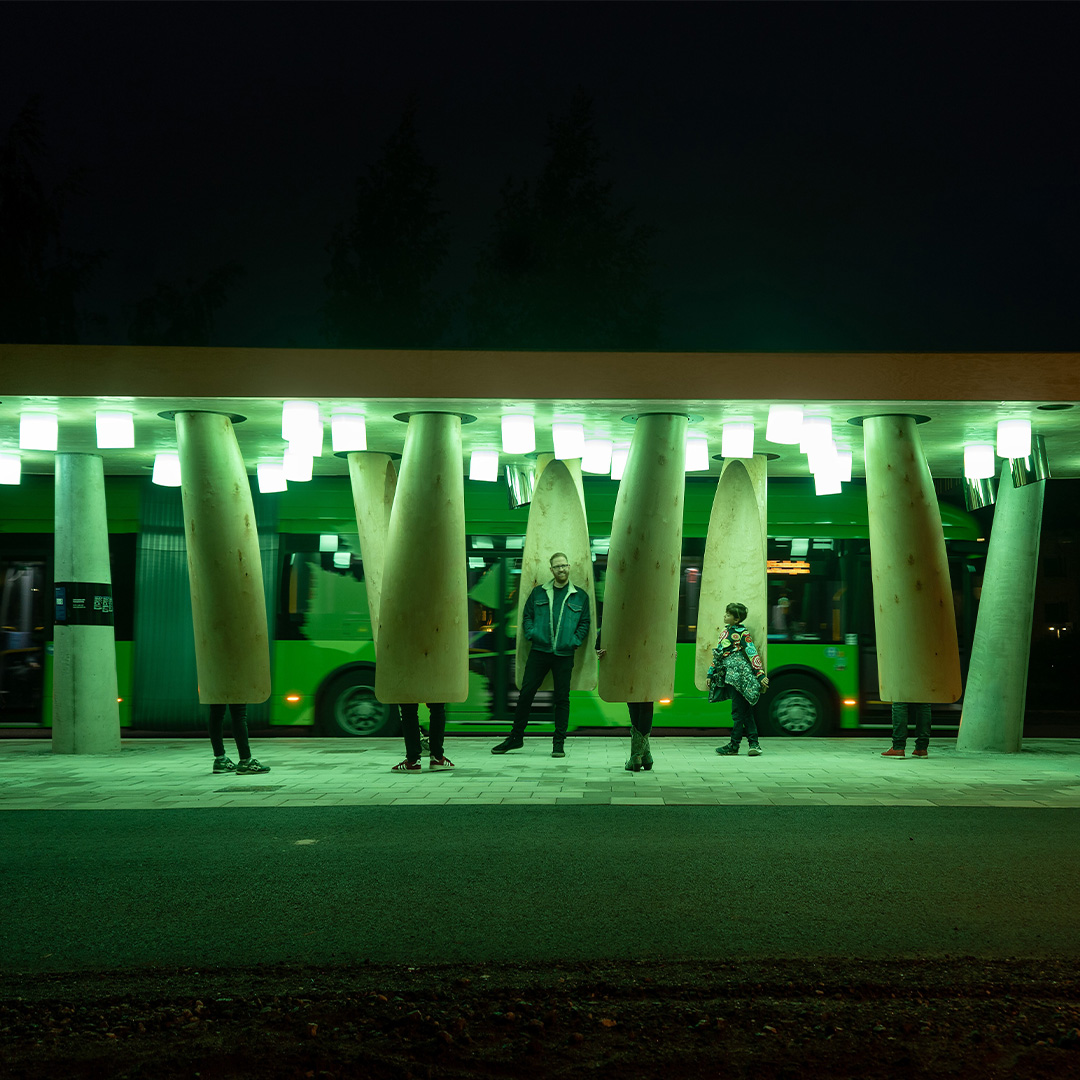 A Station of Being
The bus stop shows how technology, people and environment can interact to decrease the environmental impact and carbon dioxide emissions.The design work has included creating a balance between efficiency and functionality and the design itself contributes to transforming the wait for the bus into a positive experience. More about A Station of Being.
See film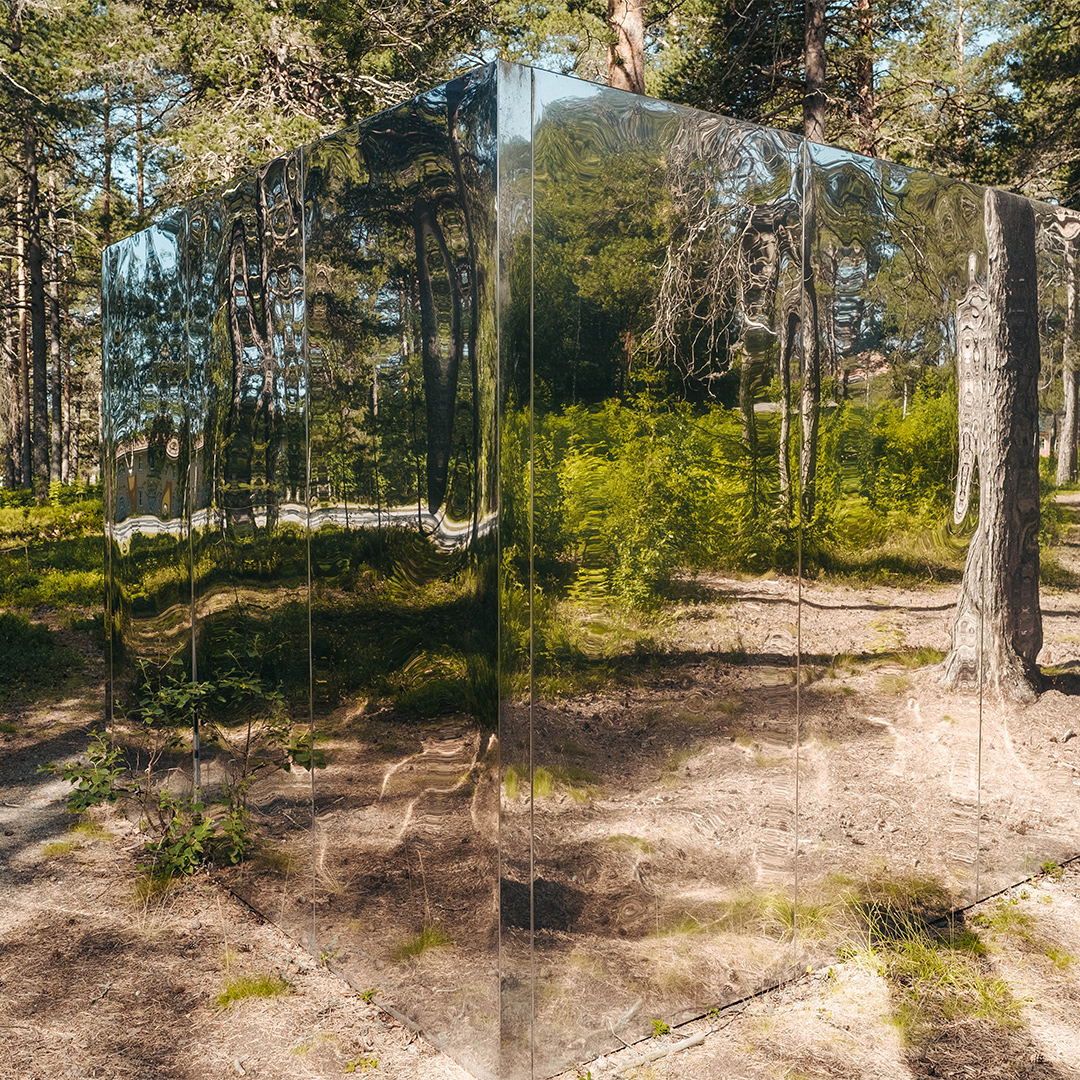 Umedalens skulpturpark
The park is one of Northern Europe's foremost sculpture collections with some 40 works by artists such as Tony Cragg, Louise Bourgeois, Antony Gormley, Jaume Plensa and Anish Kapoor. The park is open all year round, around the clock, and is located about 5 km west of Umeå centre. Free admittance. More about Umedalens skulpturpark.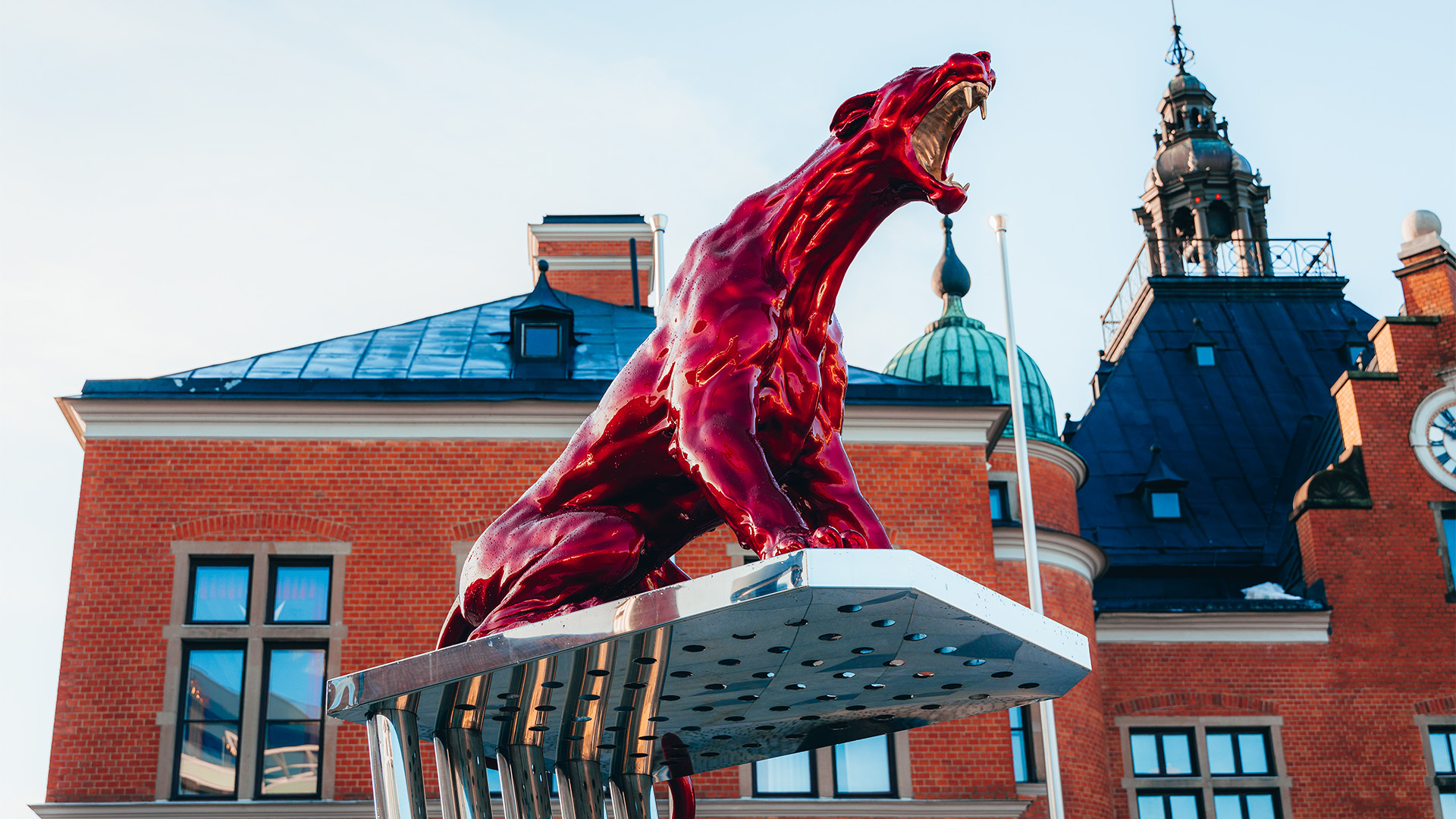 Listen
The artwork was created by artist Camilla Akraka and is 4.3 meters high, located on the Town Hall Square in Umeå. A red-colored cougar with powerful muscles and a golden gap.The artwork will mark the municipality's position on sexual harassment - a manifestation dedicated to those who together broke the silence - "metoo". More about Listen.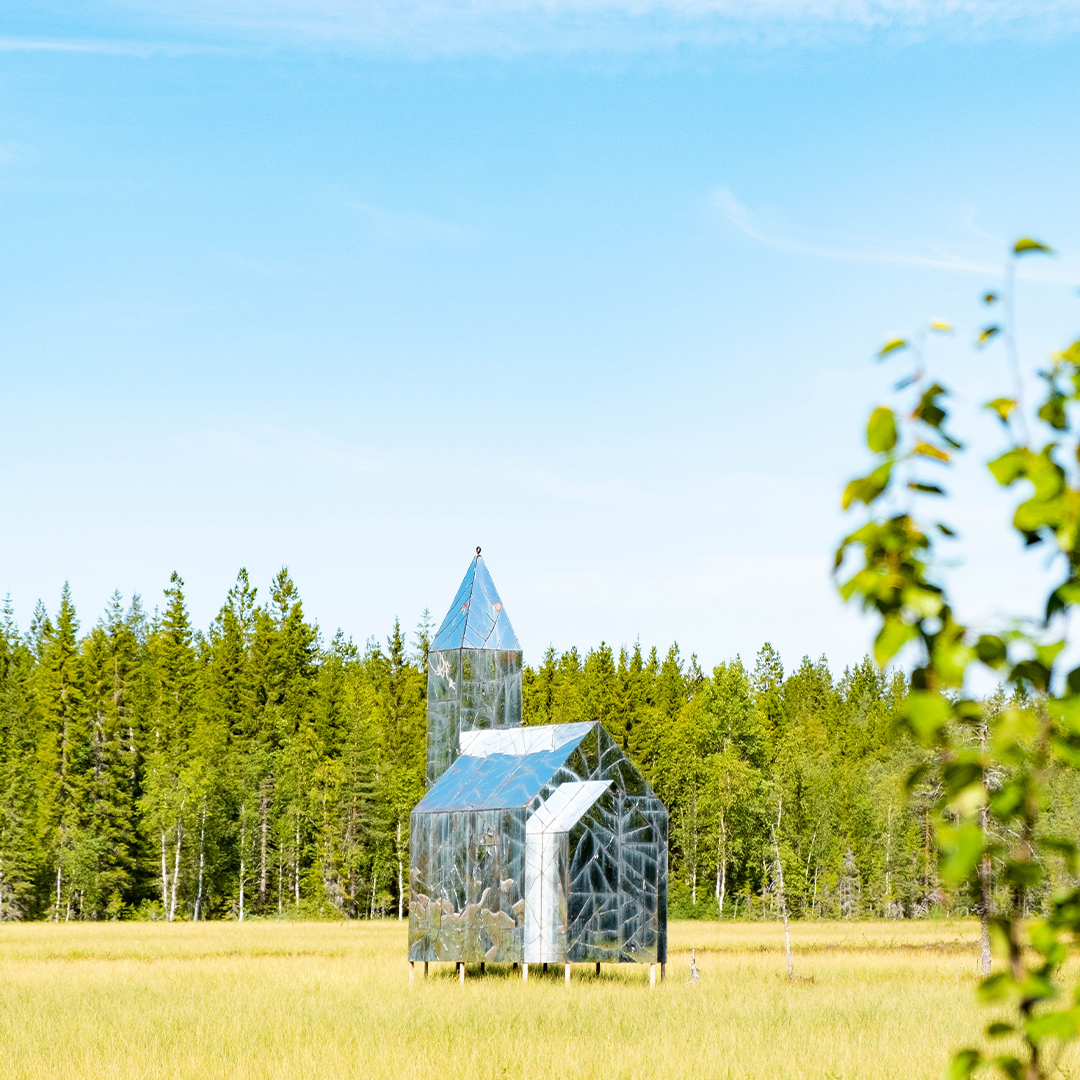 The Seven Rivers Art Route
The route is probably the world´s longest permanent art exhibition. It stretches for 350 km from the cost to the mountains. One of the more famous works along the route is "Hägring" by Kent Karlsson – a glass church standing in the middle of a bog between Vännäs and Bjurholm. More about The Seven Rivers Art Route.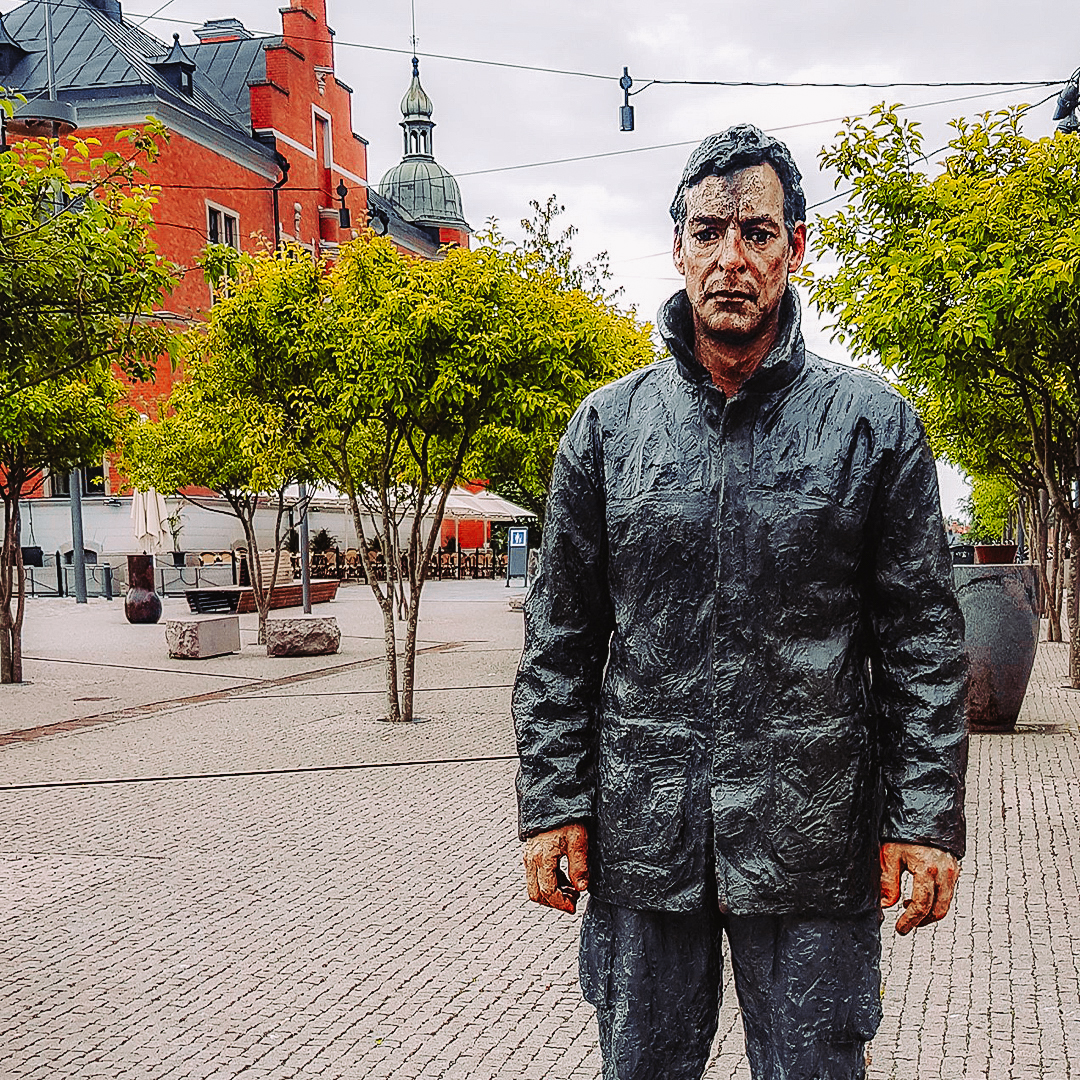 Standing man
A bronze sculpture painted with oil paint, created by British artist Sean Henry. The work was erected in 2007 for an exhibition at Galleri Andersson/Sandström in Umeå. Now the work has a permanent location on Rådhustorget in the middle of central Umeå. More about Standing man.