Umeå is a fantastic food town. Many of the restaurants, regardless of focus, use local produce from our part of the country – reindeer and moose, char, whitefish and whitefish roe, deer, lingonberry and arctic raspberries. Västerbottensost (cheese) Vindelnrökt (smoked pork and ham) and Brännlands Iscider (cider) are just some examples of popular trade marks from our area. Make sure not to miss any of the deals connected to Umeå Food Symposium.
Restaurant special offers & events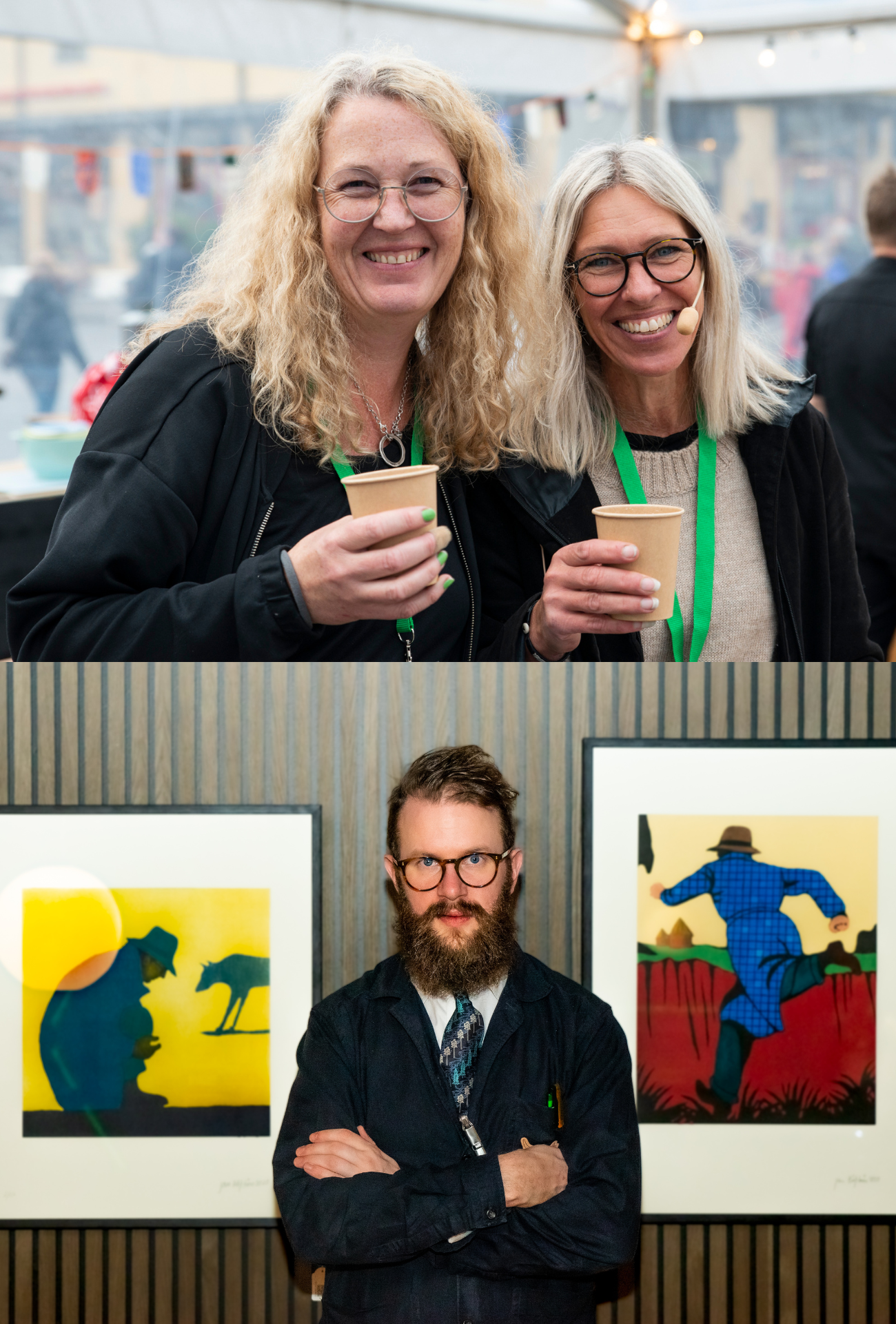 Taste Umeå with forfoodies.se and Facit bar
During the weekend of May 25-28, we, forfoodies.se, together with Facit bar, will create a mini-festival at Rådhustorget, Taste Umeå. We offer drink tastings, talks about food and drink, a festival bar with drinks signed by Facit bar and good food from the same place. We have a large tent with seating inside and an equally large area outside with tables and benches.
Facit bar has made itself known both nationally and internationally for its investment in exclusively Swedish drinks, both suppliers of drinks and ingredients for eg cocktails and drinks are from Sweden. Please read more about Facit bar.
Tastings
For the drink tastings, you can buy tickets in advance to be sure of getting one, they can be booked here on our website: forfoodies.se until the day before the tasting. Any remaining tickets will be sold on site in the bar on the same day. In connection with the tastings, the drink profiles will also be at the bar to talk about their drinks.
Come to Harriets and enjoy their Västerbotten in Five Servings menu during Umeå Food Symposium. It is a five-course menu that is inspired by Västerbotten and Västerbotten's fantastic range of delicious ingredients. Make sure to try the drink package which uses local raw ingredients from local producers.
The menu includes
Kvarken Toast
Tartar on Swedish Reindeer
Char from Malgomaj
Harriets Pan
Chocolate Mousse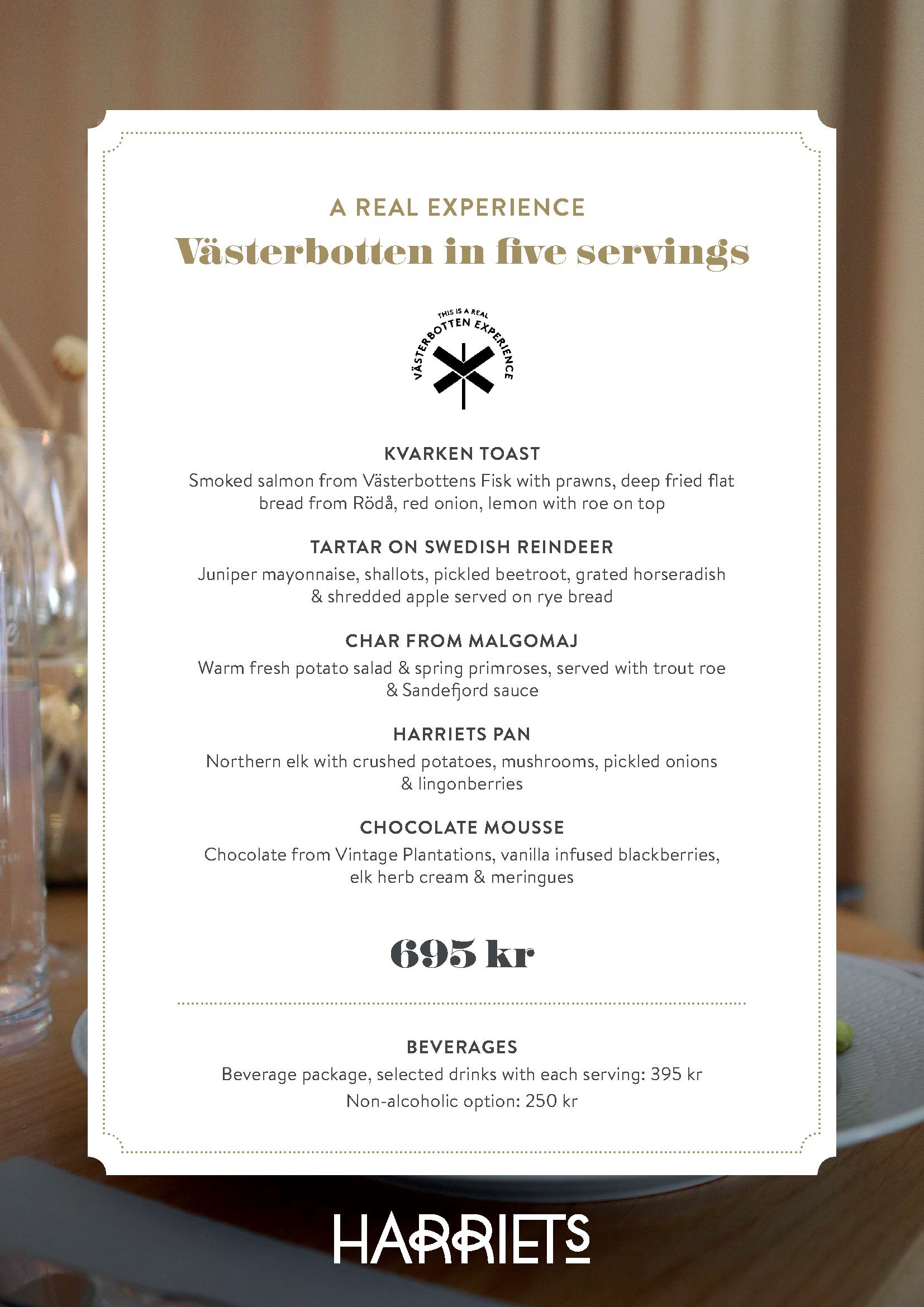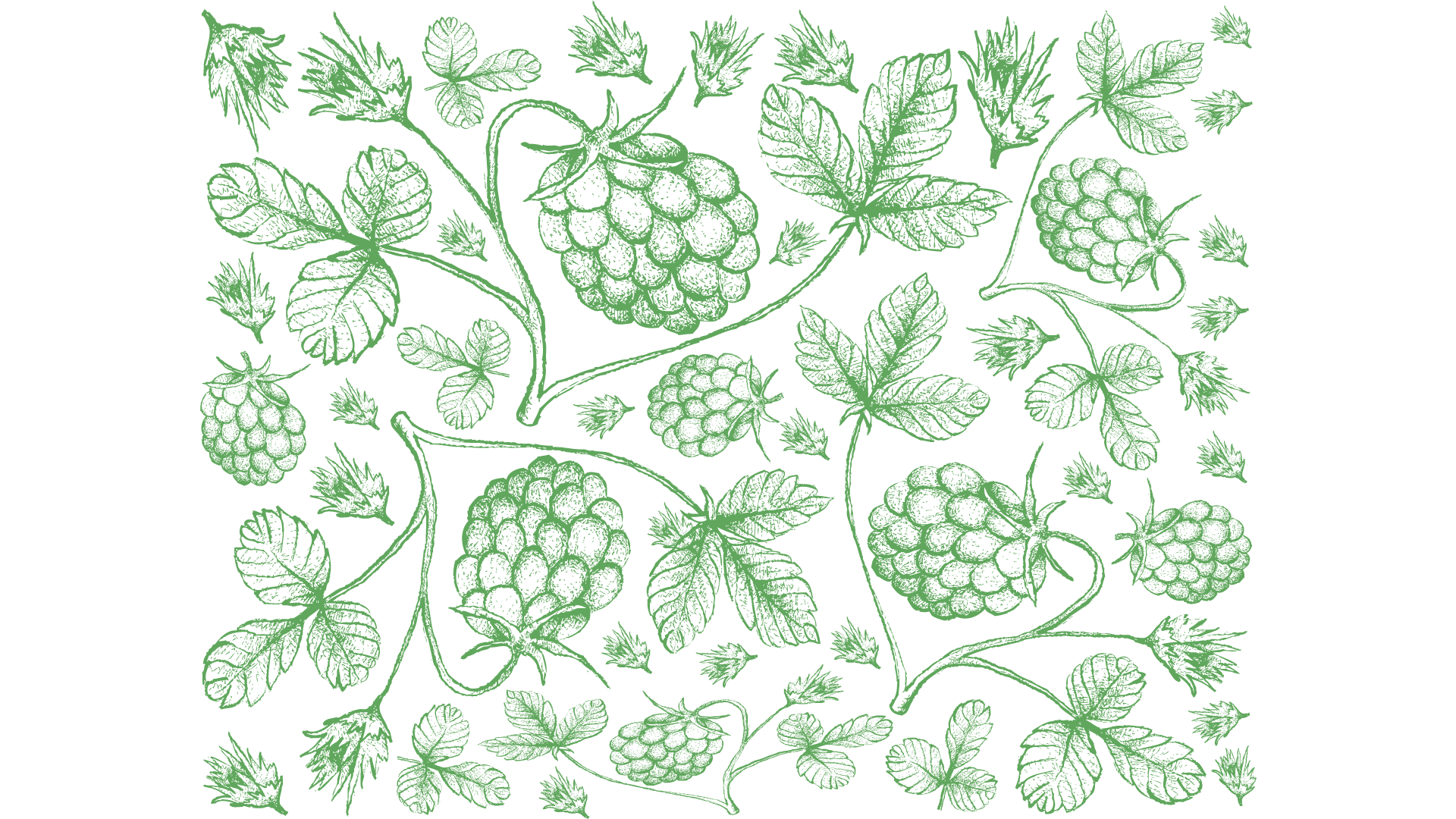 Åkerbär (Arctic Raspberries)
When in Umeå, don't miss to taste the very exclusive wild arctic raspberries – a real delicacy growing only in a narrow zone in northern Sweden. The tasty arctic raspberries can be found in everything from drinks to desserts. If you like the arctic berries, why not buy a jar of jam from one of the local stores in Umeå.
Discover more about eating in Umeå