Umeå is a fantastic food town. Many of the restaurants, regardless of focus, use local produce from our part of the country – reindeer and moose, char, whitefish and whitefish roe, deer, lingonberry and arctic raspberries. Västerbottensost (cheese) Vindelnrökt (smoked pork and ham) and Brännlands Iscider (cider) are just some examples of popular trade marks from our area. Make sure not to miss any of the deals connected to Umeå Food Symposium.
Come to Harriets and enjoy their Västerbotten Experience menu on Thursday 2/6. It is a five-course menu that is inspired by Västerbotten and Västerbotten's fantastic range of delicious ingredients. Make sure to try the drink package which uses local raw ingredients from local producers.
The menu includes
Kvarken Toast
Local delicacies served on a board
Butterfried char
Harriets elk pan
Vanilla cheesecake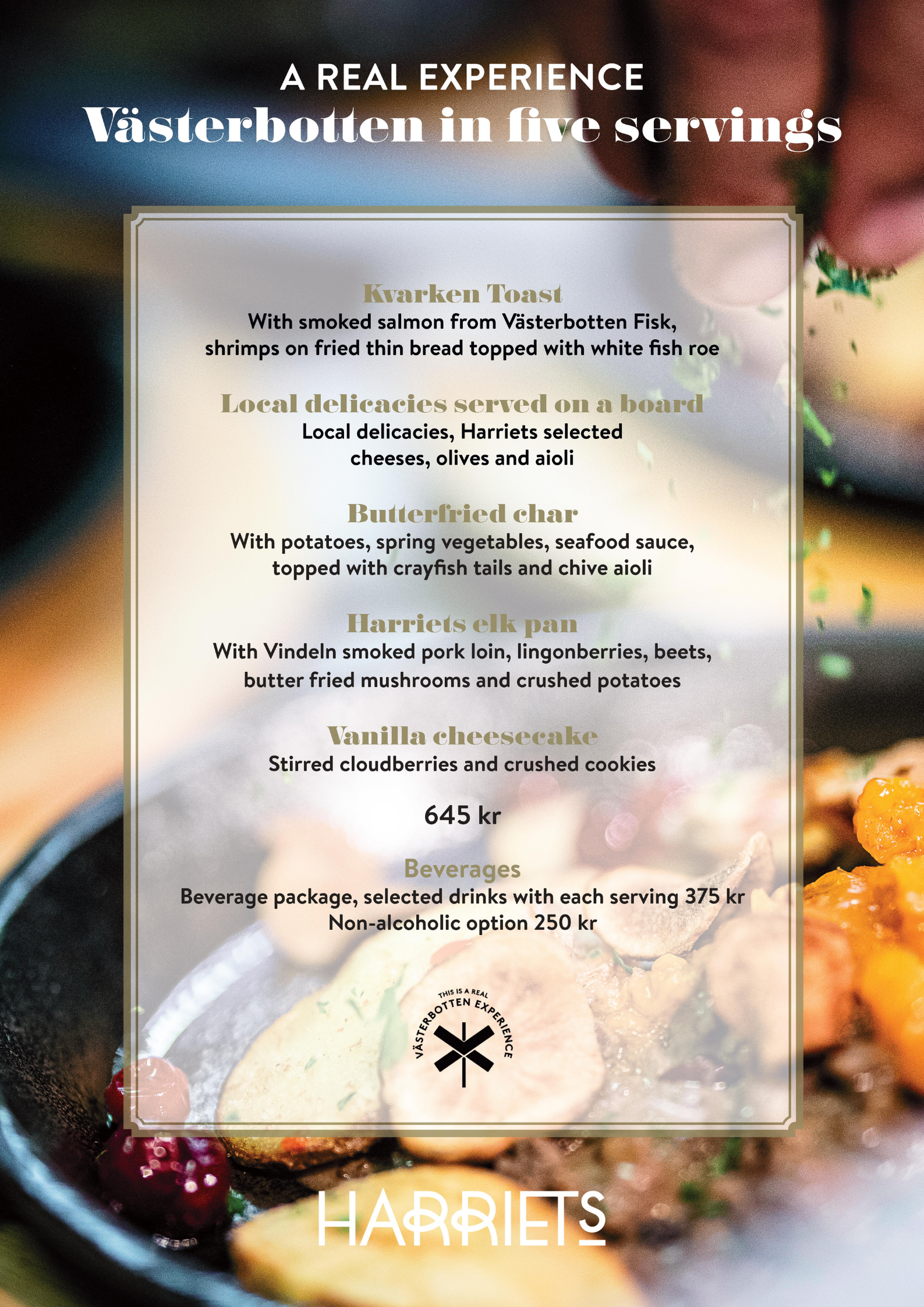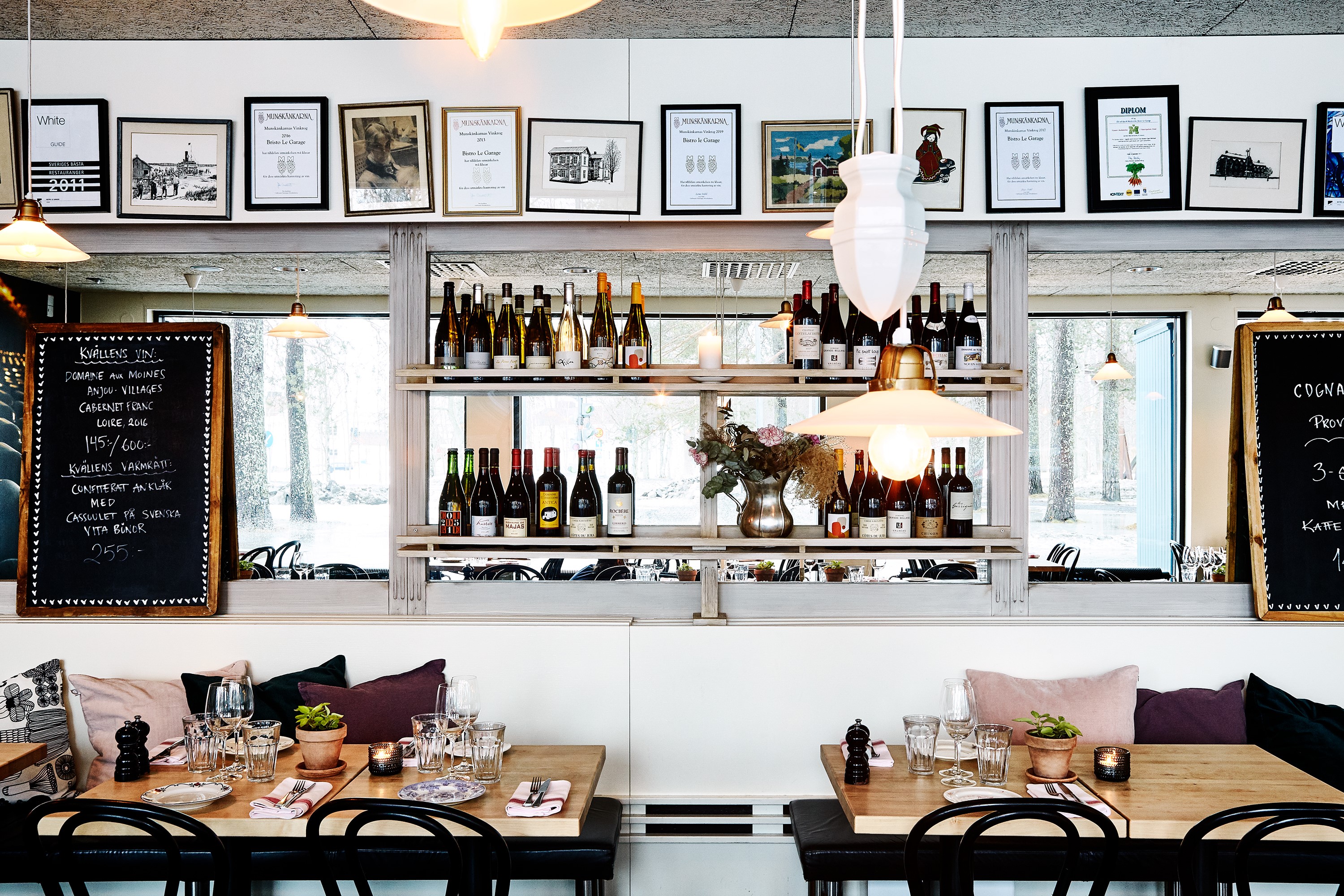 This cosy family owned restaurant, located 5 km from the city centre, is inspired by the French cuisine with local ingredients by season. The atmosphere is chill, come as you are or with family and friends. 
During summer, you'll find our beautiful outdoor seating, in the middle of Umedalen Skulpturpark which is one of Europe's most prominent sculpture parks. Why not combine a visit to Umedalen Skulpturpark or to Iksu spa which offers gym, pool, hot spring and body treatments, with a late dinner at Bistro Le Garage? 
Opening hours dinner 
Wed - Fri from 5 PM 
Sat - Sun from 4 PM
Get here easily with local bus no 1 to Umedalen, by bicycle or grab a taxi.
Friday 3 June
Information coming soon
Saturday 4 June
Information coming soon
Sunday 5 June
Information coming soon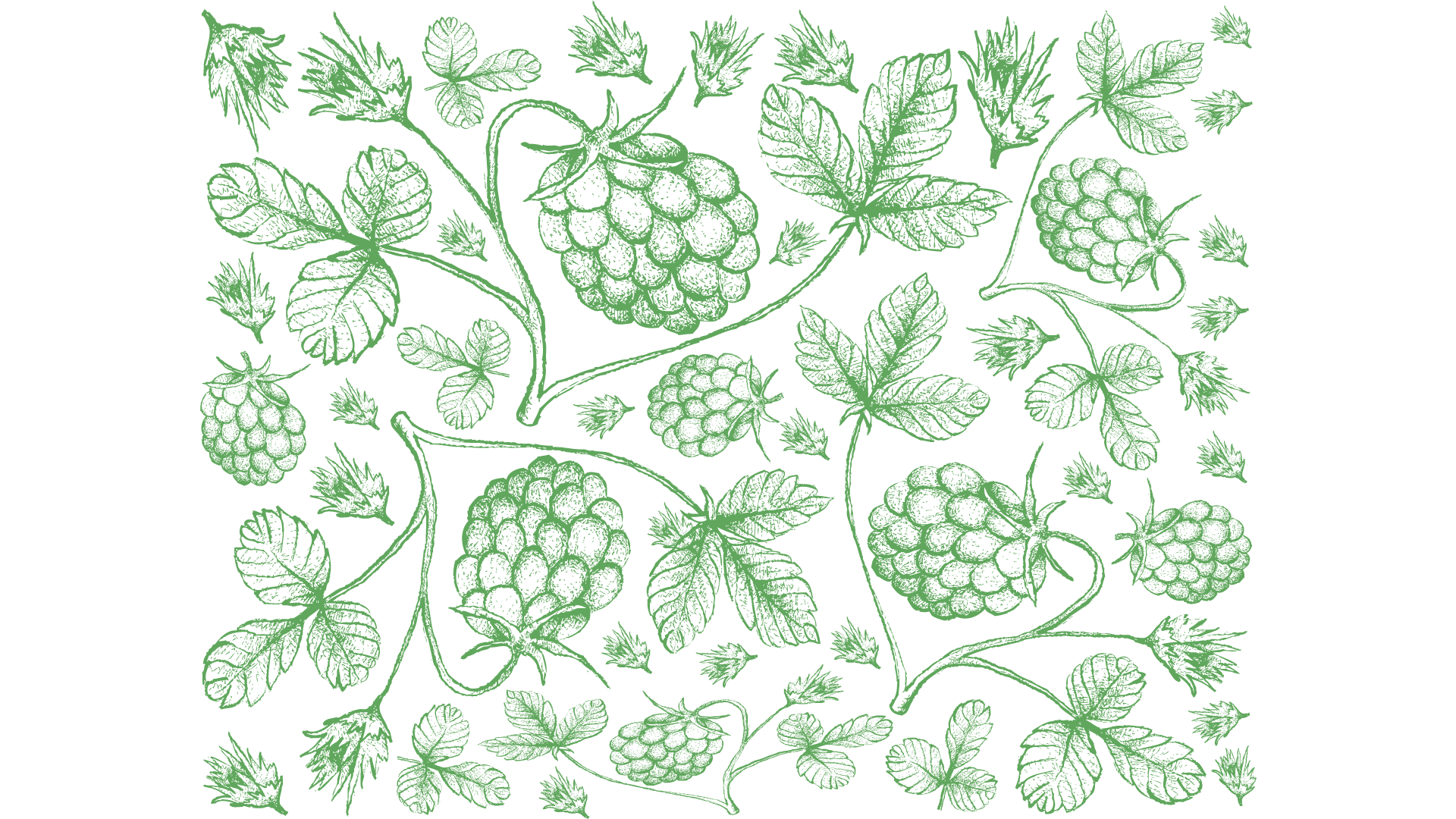 Åkerbär (Arctic Raspberries)
When in Umeå, don't miss to taste the very exclusive wild arctic raspberries – a real delicacy growing only in a narrow zone in northern Sweden. The tasty arctic raspberries can be found in everything from drinks to desserts. If you like the arctic berries, why not buy a jar of jam from one of the local stores in Umeå.
Discover more about eating in Umeå