Much in Umeå is within walking distance. If you come by car, bus, train or flight, you will find answers to some of the most common questions regarding travel and parking.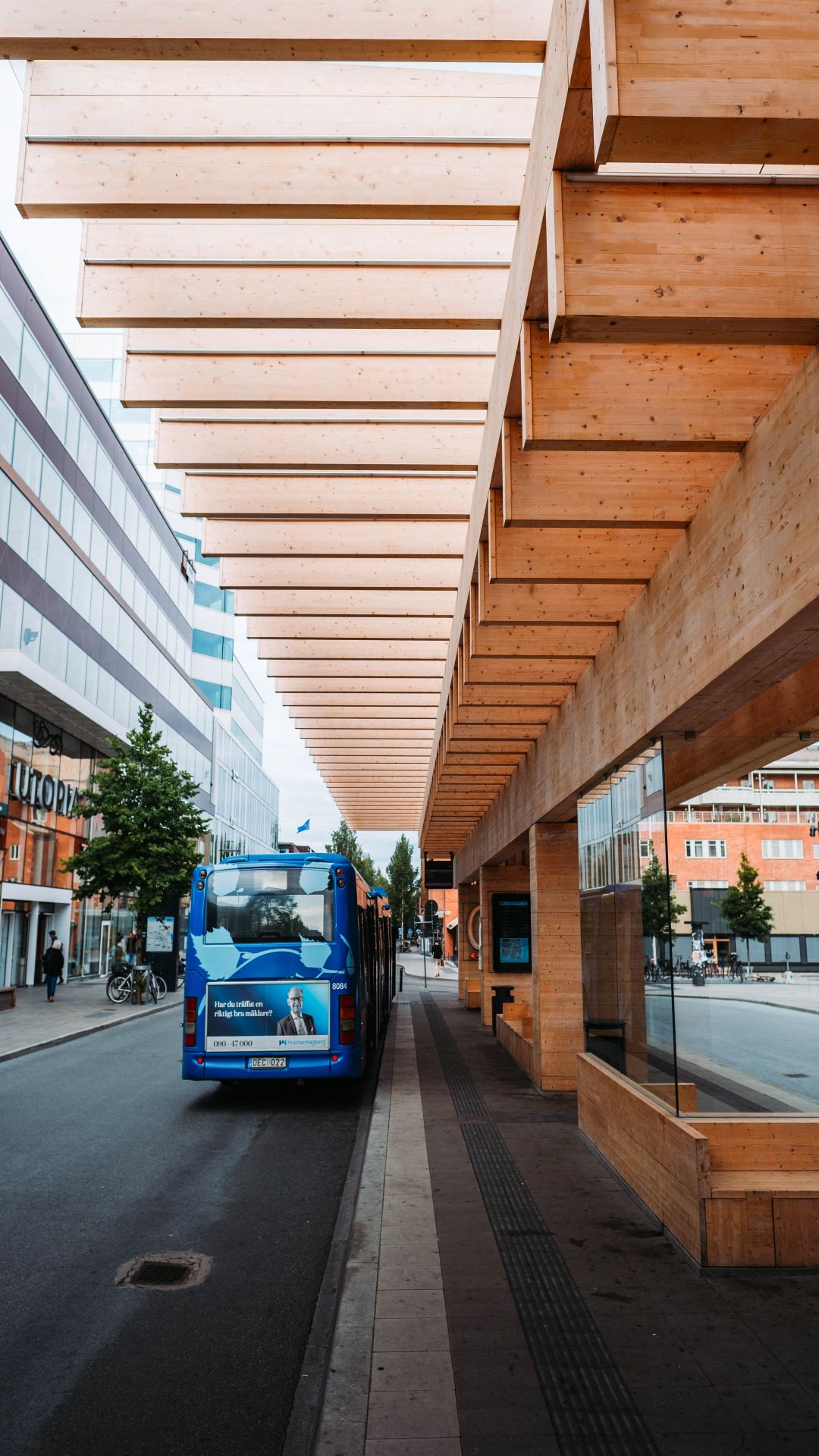 Travelling by bus
Where can I find information about local buses?
Umeå lokaltrafik – Timetables, maps and fares for local public transport services in the Umeå region.
What sights in Umeå are possible to reach by local buses? 
Examples of places: Västerbottens Museum, Skulpturparken, Nydala recreation area. 
Map to bus connections. 
Is it possible to go by bus to IKEA/Avion Shopping?
Yes, take bus no 2 to Söderslätts handelsområde.
Is there a shuttle or bus to and from the airport, how often does it go and how much is the fare?
Flygbuss (airport bus) – The airport bus provides connections for a majority of the departures to, and arrivals from, Arlanda and Bromma.
Where can I park a bus?
Bus parking at the following locations:
In Umeå, there are evenly scattered parking spaces on street and empty land for buses. At the following addresses there is the possibility of bus parking:
Sveagatan 21
Space for three buses, maximum four hours. Parking ban 21-06
Dunkersgatan 5
Space for one bus for a maximum of four hours. Parking ban 19-09.
Magasinsgatan 7
Parking maximum two hours. Parking ban 19-09
Kungsgatan 75, Mimer
Current parking information is available at the website of UPAB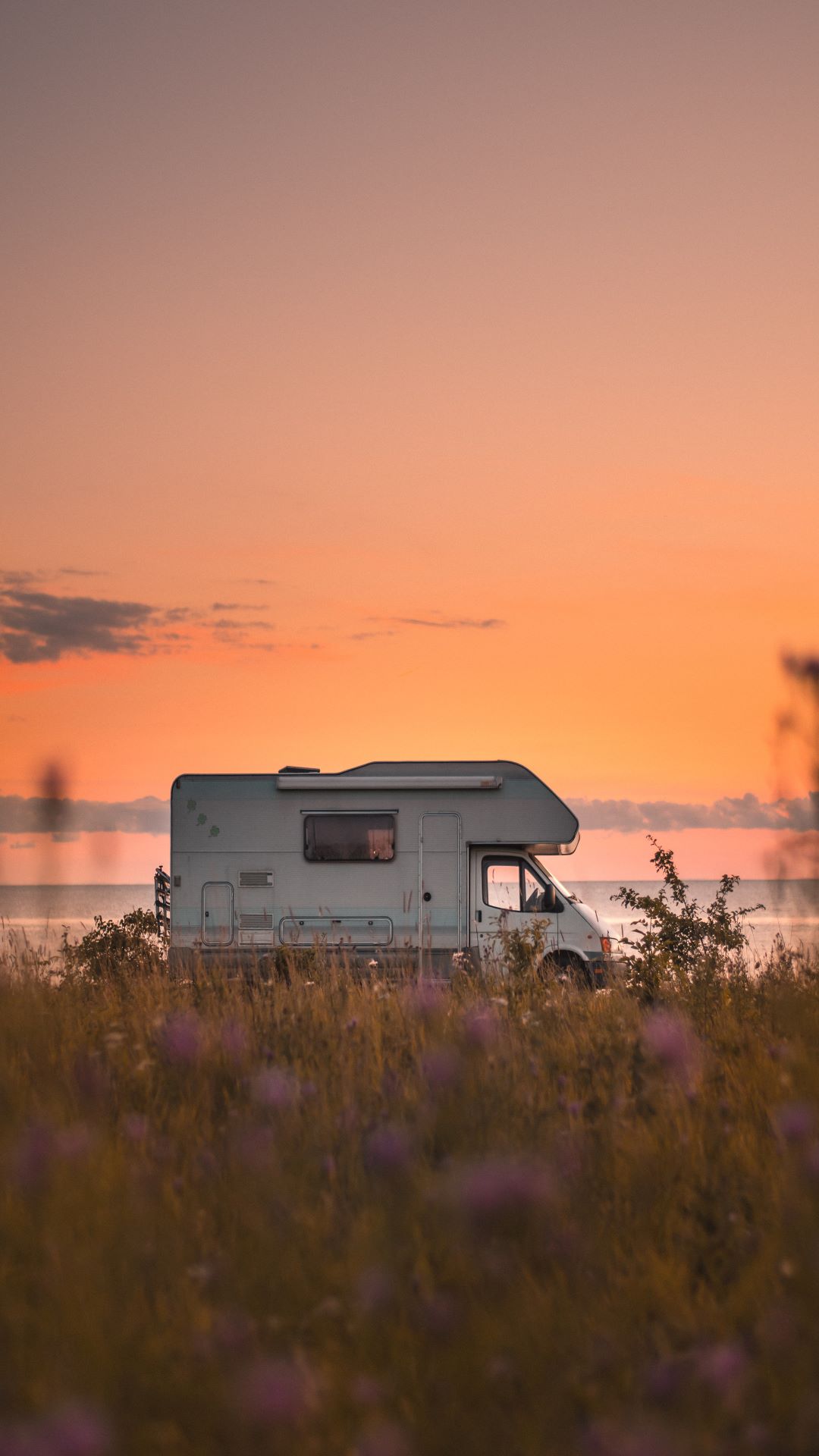 Where can I park my car? 
Parking zones and parking spaces in central Umeå. Link to map
Where can I park my motorhome in Umeå?
Järnvägsallén 15, Umeå
There are two pitches that are open all year round. Here you can stay overnight with your motorhome and caravan close to Umeå City Center.
Västra Kyrkogatan 25, Umeå
Open 1 May – 31 October. Here you can stay overnight with your motorhome and caravan, centrally located in Umeå.
Norrbyn  
open 1 May - 31 October. Norrbyn is located 39 km south of Umeå and from Norrbyn you take the ferry to Norrbyskär. during the summer. At the ferry camp there are four (4) motorhome and caravan pitches. The pitches lack electricity and latrine emptying. The fee is SEK 100 / day and is paid in Parkster and Easypark. If you do not have a smartphone, you can pay the fee via SM or speech response.
First Camp Umeå
Only 10 minutes by car, north from Umeå center. Also possibility to empty the latrine. Read more
Kvarkenfisk
Only about 30 minutes by car, by the sea, northeast of Umeå. Place for motorhome or caravan. Read more
Hotell Entré Norr in Anumark
Anumark is located about 9 km north of Umeå. There are 20 caravan pithces with electricity. Read more
Tavelsjö
Only 35 minutes from Umeå. By the lake and a barbecue area. Read more
ROBERTSFORS
Ställplats Ratan (Ouickstop), Robertsfors. Read more
Storsands camping, Ratan. Read more
Sikeå havscamping, Sikeå. Read more
Lufta Camping, Robertsfors. Read more
NORDMALING
Gräsmyrs bygdegård. Read more
Rundviks båtklubb. Read more
 
More information
Is there a guest jetty/harbour in the city centre?
Umeå guest jetty is situated in the centre of Umeå, there is also nearby guest harbours. Read more
Where can I charge my electric car?
In Västerbotten there are several places where you can easily charge your electric car. Read more 
Where can I rent a motorhome or a caravan?
You can rent from a private person near you and if you have your own vehicle, you can choose to rent it out. Read more
 
Latrine drainage - Is there an opportunity for latrine drainage in Umeå?
Latrine -  closest to the city centre is First Camp Umeå, about 6 km north of the city centre. More places in Sweden