Here you will find suggestions on restaurants suitable for larger parties.

Rex 
In the beautiful town hall building from 1892, in the middle of central Umeå lies Rex. Bar, Brasserie, beer cellar, cocktail bar, bistro, nightclub, and conference rooms in the same house. The large party room seats 110 people at round tables or up to 200 people with traditional long tables. Rex offers a concept for between 250-750 people called "The whole house". Each guest receives a badge in a band around the neck, which has several different stations with meals and drinks marked on it. The guests then travel around the entire house to get the various meals and drinks from the different stations, making this a natural mingle. To be inspired, watch this film.
Sjöbris
In central Umeå, located in Umeälven river, is restaurant Sjöbris. Two boats that together with a large glazed and heated floating dock creates Umeås most close-to-water place to dine - all year-round. With a focus of quality and taste, charcoal grilled, wood oven baked and seafood is served. Up to 620 people can eat a seated dinner simultaneously during summer and 250 persons during winter.
P5
Located in the middle of Väven district on floor 5 is the conference venue P5. With a grand view overlooking Umeå, food with focus on local produce, flavor and quality is served for up to 250 seated guests. In addition to the delightful view, there is also a roof terrace allowing guests to enjoy some fresh air or arranging for a professional chef to barbecue some real delicacies of Northern Sweden (or Norrland, as we say).
Restaurang Äpplet
In Umeå Folkets Hus you will find the Swan-labeled Restaurant Apple which can take on many shapes. The venue can switch between everything from hosting a conference lunch or a corporate party to concerts and tavern shows. Up to 700 people can enjoy food with organic and locally produced ingredients. Of course, the size of the room is easily changed to create a pleasant environment for smaller parties of 250 people. There is also technology and a stage for dinner entertainment, supported by in-house well-experienced technicians for dinner entertainment or an after-mealtime party.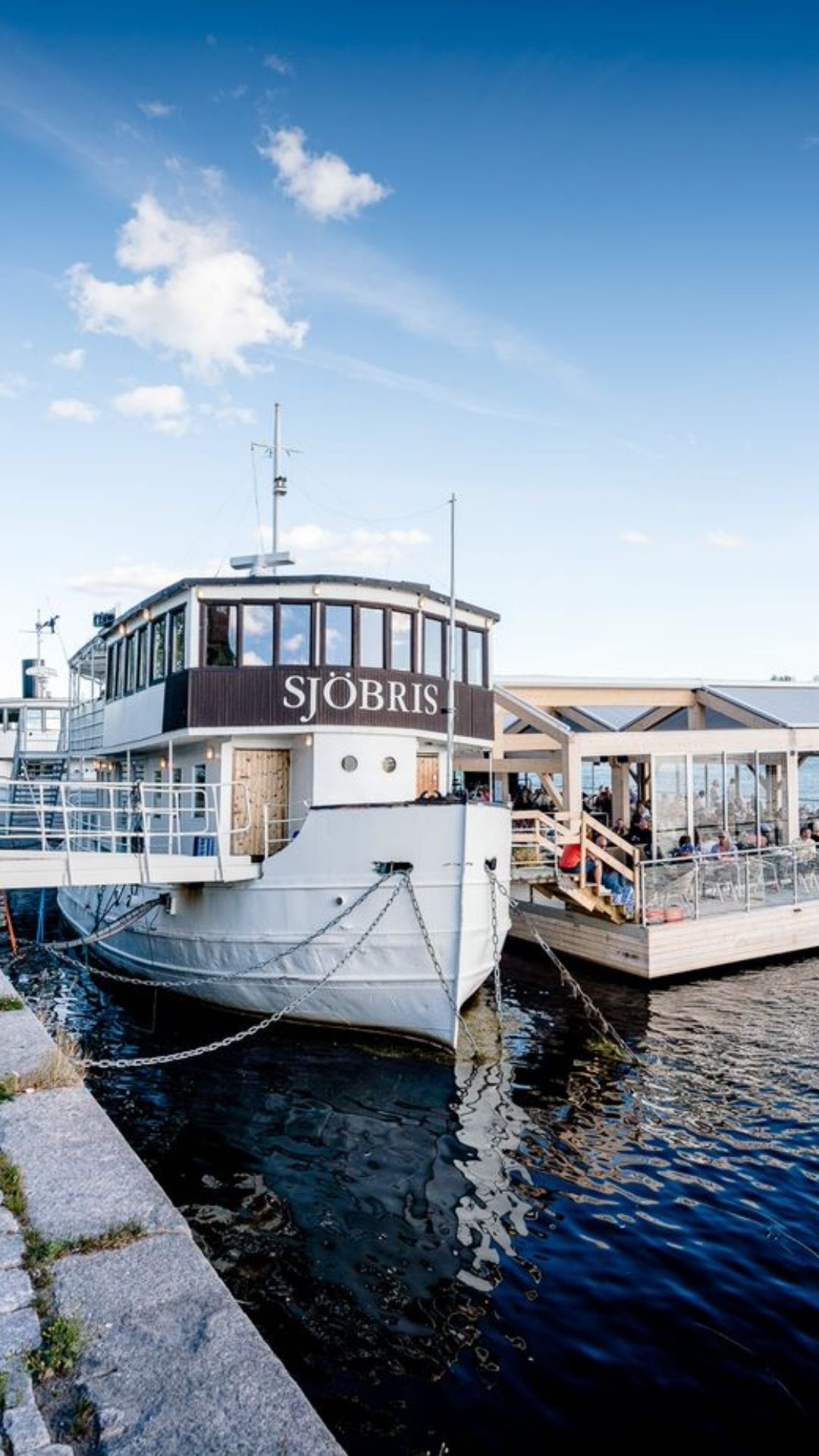 Sjöbris.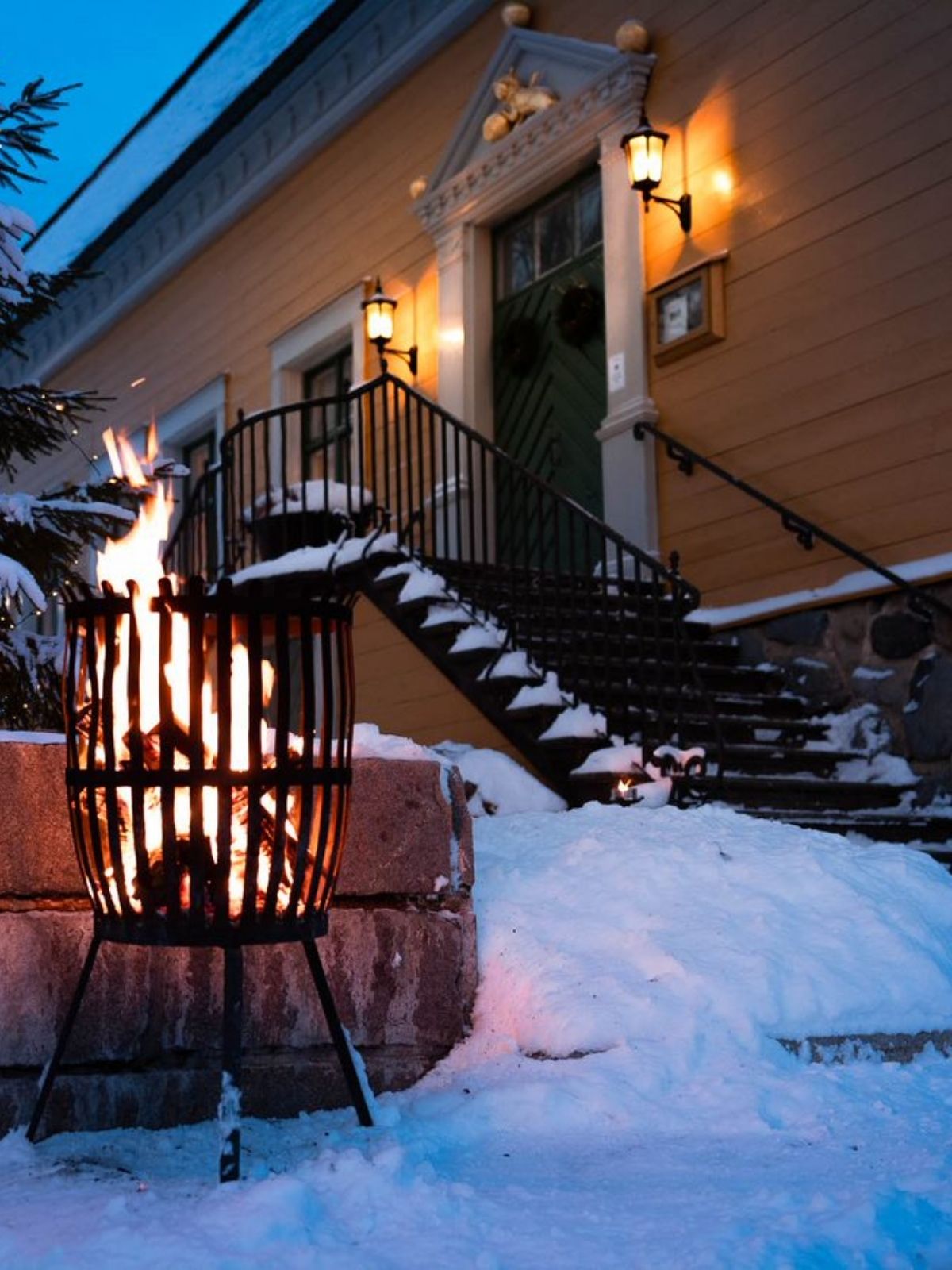 Sävargården
Restaurang Universum
At Umeå University's campus adjacent to Aula Nordica, is the restaurant Universum. Thanks to the enormous floor-to-ceiling windows, the well-planned, spacious restaurant suits both conference lunches and banquets with entertainment. Over 600 persons can enjoy a seated meal and 900 persons can have a standing mingle. Located in such an international environment at the University campus, the chefs are creative and open and enjoys creating menus with inspiration from all over the world to a more traditional menu inspired and cooked with local produce of Northern Sweden.  
Vävenscenen
Right next to Umeälven in Väven district, on the first floor of the culture house is Vävenscenen. This is a so called multi-stage which can be rented for all sorts of arrangements. Besides from being a theatre, lectures and seminars, concerts and dance performances take place here. The Vävenscenen is also used for banquets and the food being served with a consistent focus on seasonal local produce, flavor and quality. Up to 360 persons can enjoy a banquet here while enjoying entertainment on stage.
Sävargården
Within approximately 15 minutes of walking distance (or 7 minutes by bus), next to the open air museum Gammlia lies the beautiful Sävargården. Since the 1920s, Sävargårdens halls have housed celebrations and feasts. Up to 150 persons can enjoy well-cooked meals in a manorial estate with menues adapted by season and with emphasis on local produce. An event here is for the group looking for secluded venue – dine on the upper two floors and rent the Kamenski cellar for the late hours. Sävargården is part of the Blå Huset-group, as is P5, U&Me Hotel, Stora Hotellet, Kulturbageriet, Fika! and Gotthards Krog.
Cinco
South America-influenced restaurant and night club with cozy atmosphere. On late Friday and Saturday nights, Cinco turns into one of Umeås favourite night clubs. When eating here, it is encouraged to choose the sharing concept from the menu where guests order and share the food with each other at the table (yes, it is sanitary and safe). Here, Latin American tapas are prepared with lots of love and hand-picked ingredients. Up to 350 persons can enjoy a seated dinner at Cinco.
Tonka Bistro
In the heart of Umeå center in the MVG mall lies a cozy, modern and relaxed bistro surrounded by a cool city pulse vibe. Tonka has evolved from being just a small café with soup and pintxos on the menu to a high-quality bistro with flavors from all over the world, and menus adapted to harness seasonal local produce. Up to 170 seated guests are welcomed here, or 500 persons standing mingle.
Restaurang Kummin
In the middle of conference and fair venue Nolia lies Restaurang Kummin with its KRAV-certified kitchen and the mantra "food with love". When conferencing on Nolia, all of the food and fika is created by Kummin, of course non-conferencing guests are welcome as well. This restaurant has room for up to 300 seated guests.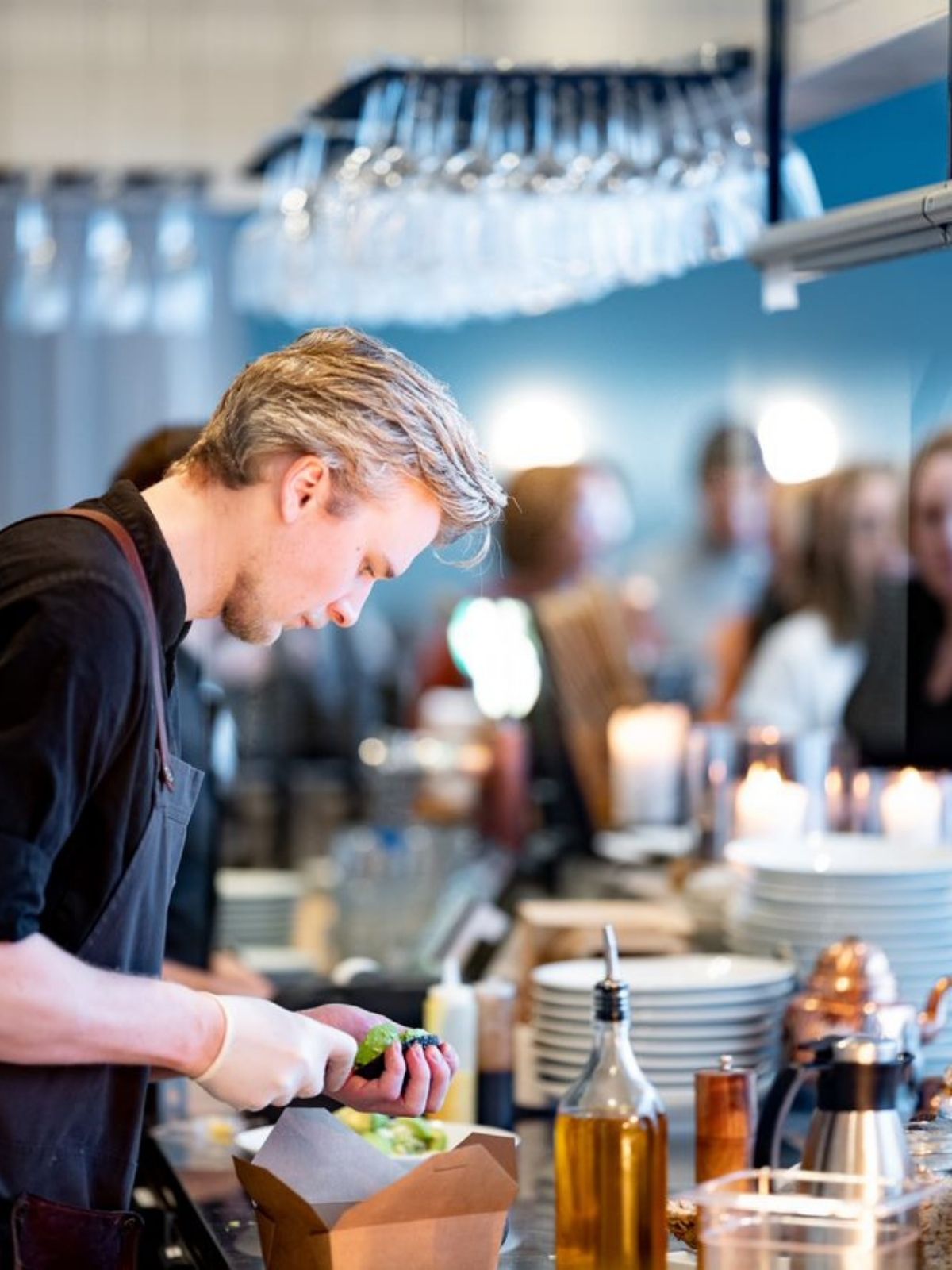 Tonka Strandgatan.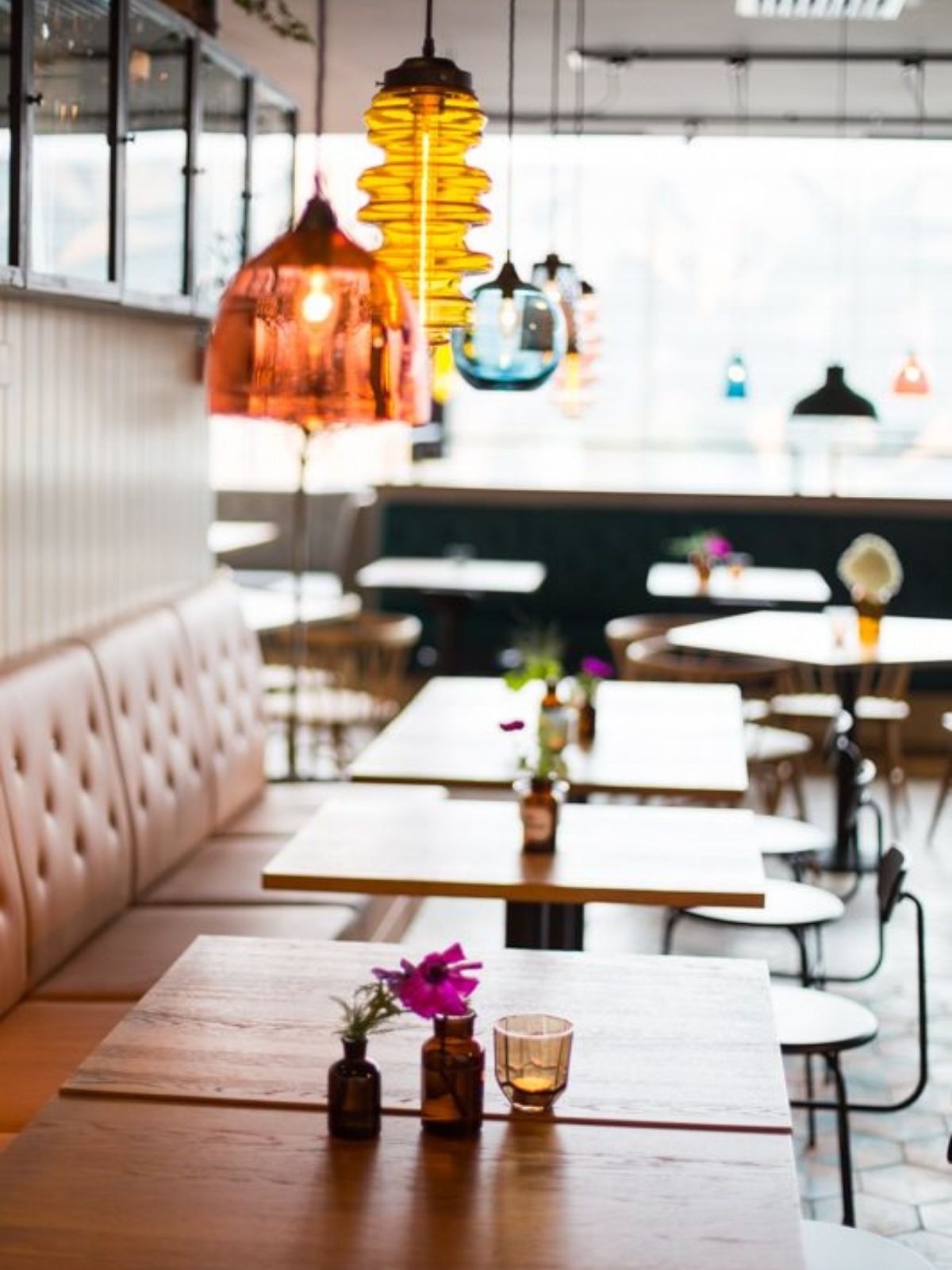 Elite Hotel Mimer.
First Hotel Dragonen
In the largest hall Salongen, up to 200 persons can enjoy a seated banquet. The possibilities for creating the right feel for the event are many – a stage with technology, projector screens and walls that can change color, it is set for an evening to remember.
Elite Hotel Mimer
In the more than 100-year-old majestic building, Umeås former school of higher education, lies Elite Hotel Mimer. The largest hall Mimersalen, the former auditorium, hosts everything from lectures and conferences to banquets, dinner theaters and wedding receptions. The hall accommodates 120 seated guests at round tables and 160 persons in traditional long tables. The food is made with great care by a dedicated team led by a chef who has been involved in preparing the Nobel dinner for two consecutive years.
Elektra
Neighbouring Norrlandsoperan, the cultural institution and centre for performing arts of the region, is Elektra. Bistro, bar and restaurant with food, drinks and and out of the ordinary experience served in new ways. Equal parts honest food, drinks and comfort at a set table. Here delightful food is served in a cocky surrounding for up to 150 seated guests or 500 in standing mingle.