Tips on how to maximize your stay in Umeå - what to do and where to eat.
Many companies and attractions are currently affected by restrictions due to the corona virus COVID-19. Visit the facilities' own websites for up-to-date information and opening hours.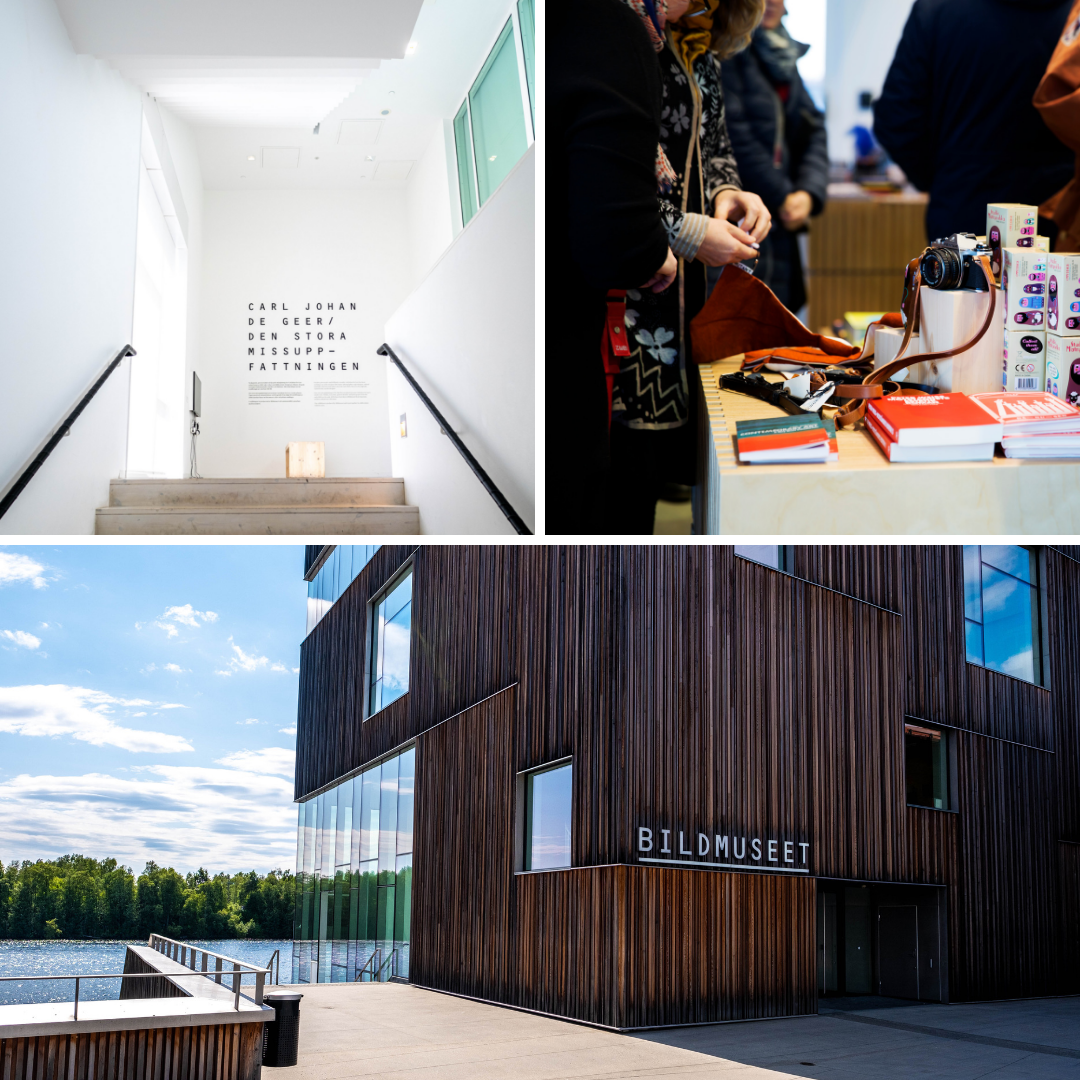 Friday afternoon
Beautifully situated by the Umeälven river you will find Bildmuseet, One of the country's most interesting scenes for international contemporary art. Here you may enjoy art exhibitions and events - always with free admission. Did you know that Bildmuseet is one of the most instagrammed spots in Sweden? 
 
Here you can find information about current exhibitions at Bildmuseet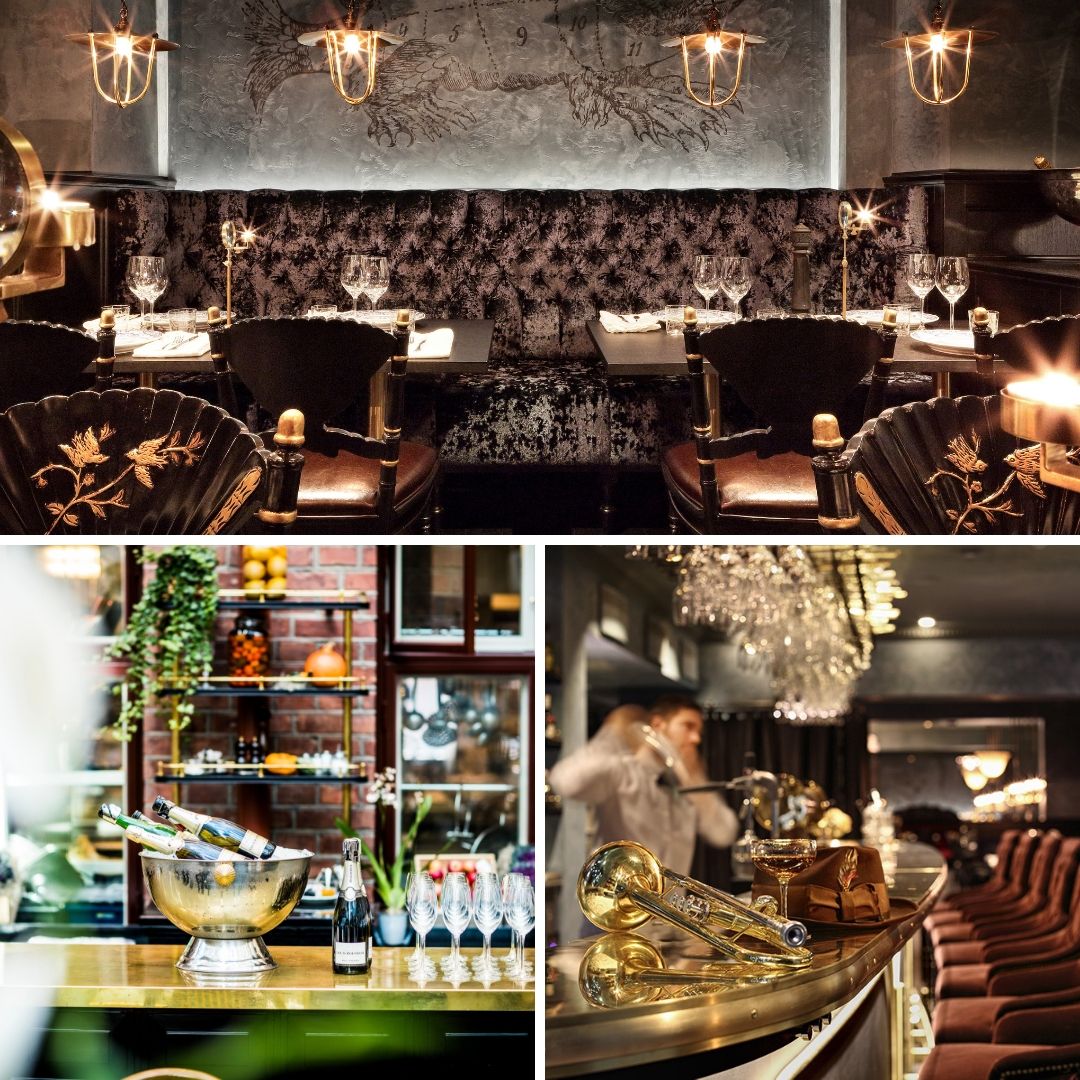 Friday evening
In central Umeå you will find the restaurant Gotthards Krog which is listed in White Guide, Sweden´s top publication for restaurant recommendations. Here you will be greeted by a spectacular environment as well as a modern way of thinking when it comes to cooking. Their project #svingott is a popular lunch alternative where fruits and vegetables that would be discarded are saved and refined to later be eaten. This place gets packed quickly during the evening so booking a table is a good idea. In short - great food and drinks in a lovely atmosphere.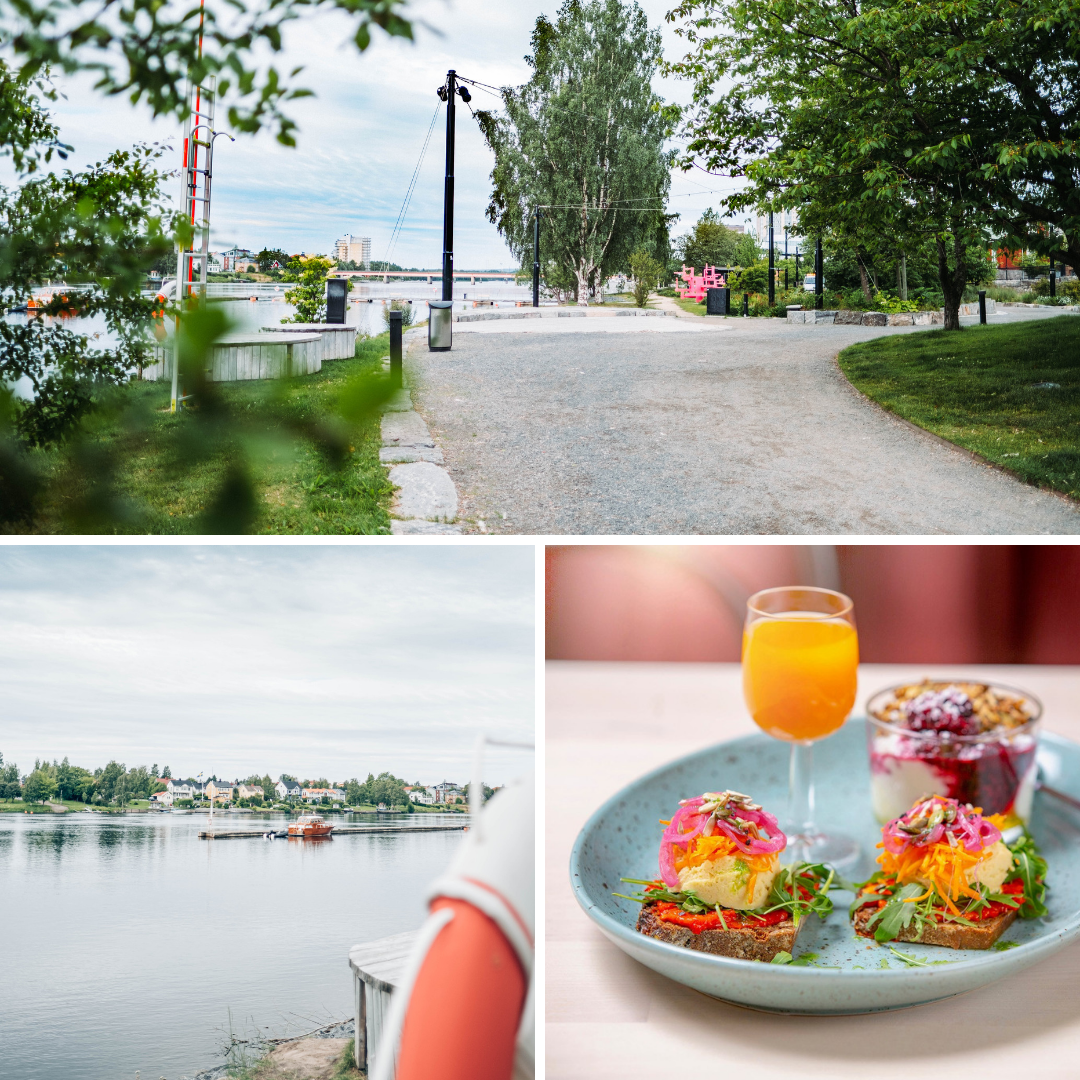 Saturday morning
Are you a morning person and prefer a walk before your hotel breakfast? Then the promenade down by the river might suit you. Here you will pass both historical houses and buildings in a modern, Scandinavian design, lovely city parks and cozy green areas. And of course, the beautiful Umeälven river runs by your side during the whole walk. 
However, if you would rather sleep in and head straight for a late breakfast, we highly recommend the cozy café and restaurant Rost. Here you will find a modern establishment with a sustainability focus. Therefore, they only serve lacto vegetarian and vegan food. 
How does overnight oats topped with apple compote, served together with a berry smoothie and a grilled sandwich sound?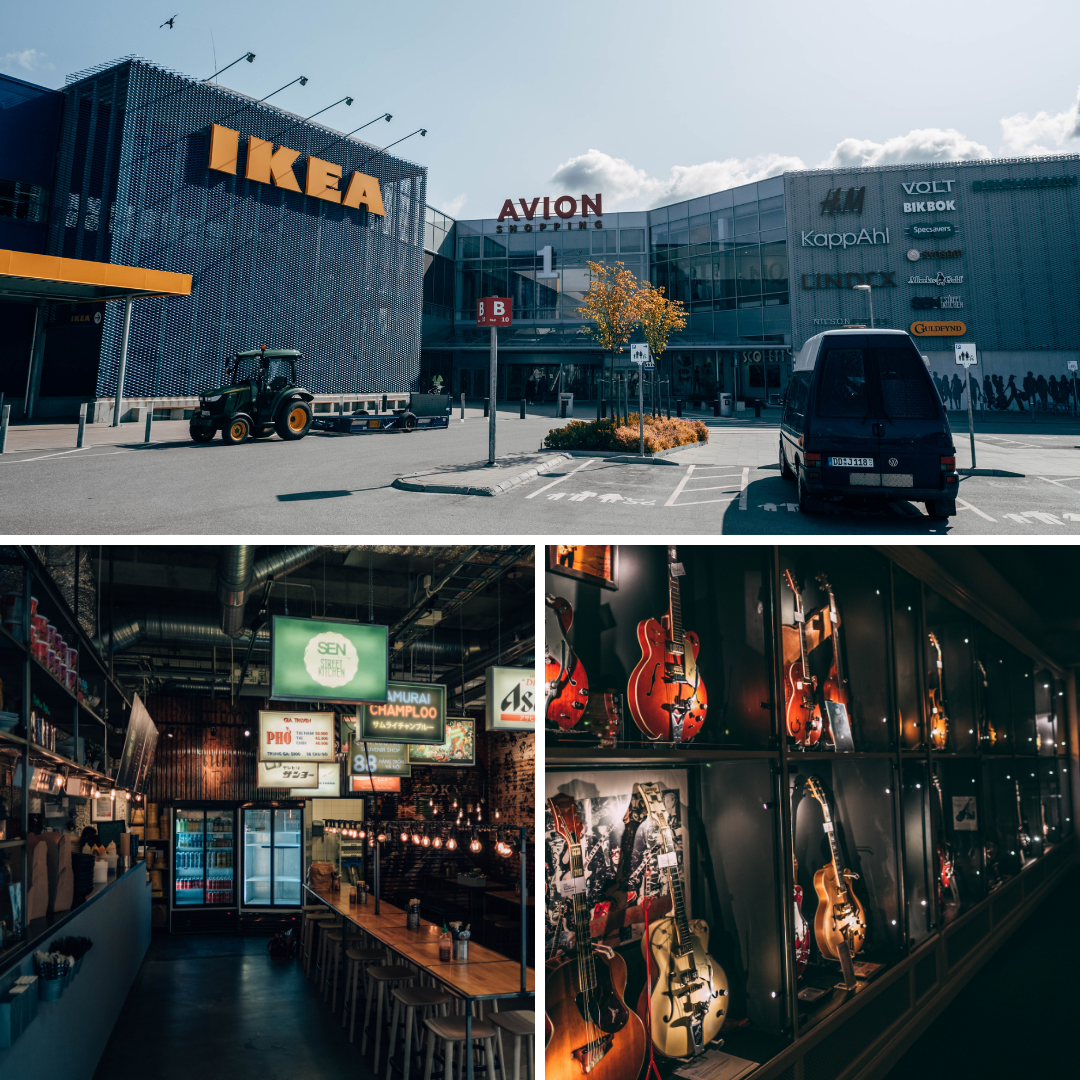 Saturday forenoon
Umeå is undoubtedly the largest and trendiest shopping city in northern Sweden. Here you will find a wide range of major chains as well as a large selection of unique shops. If you enjoy shopping, a vist to Avion shopping is a must. Besides IKEA, this shopping mall offers a nice variety of stores. 
You can easily reach Avion Shopping by bus number 2 from Vasaplan in Umeå city centre. It departs every 15 minutes from gate P and takes you all the way to Söderslätt's handelsområde. When you choose to go home, take the same bus route back, but this time from gate A. Plan your trip here.
When it is lunch time we can highly recommend SEN Street Kitchen located on the bottom floor of the shopping mall. Here you will find food inspired by East Asian street food. 
If you are not into shopping and might want to experience something else, we suggest you check out one of the world's finest privately owned guitar treasures, Guitars - The Museum. The Umeå born brothers Samuel  and Michael Åhdén have collected guitars and other music related items from all around the world since the early 60's. A real rarity is their Fender Broadcaster which was only made in about 200 copies. A guitar collector's dream which is well worth a visit!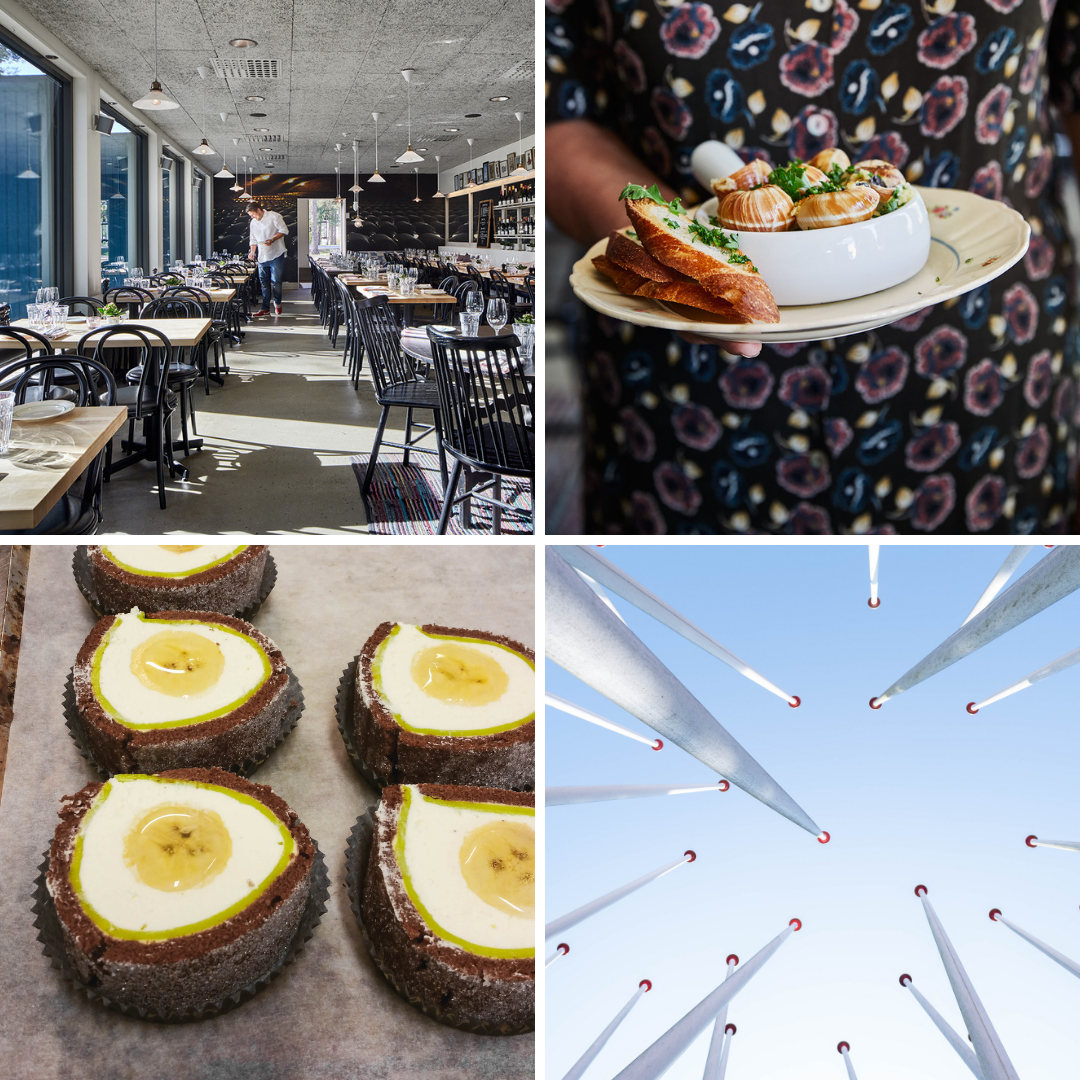 Saturday afternoon
In Sweden we have this thing thing called fika (snack break) and now is a good time for that. Once back in the city you will find the bakery Nya Konditoriet. They offer all the classic pastries you can imagine, but something that stands out a little extra is their own specialty, Slabang. This pastry was presented to the people of Umeå in the 60's and has since then been in confectionery's assortment. According to themselves, the taste is soft, harmonious and perfectly sweet. 
When it's time for dinner make sure to "kill two birds with one stone" (that's a proverb for being efficient). Start with a walk through the Umedalen sculpture park - one of Northern Europe's foremost sculpture collections by both Swedish and foreign artists. Then finish off with a French-inspired dinner at Bistro Le Garage, located right by the sculpture park. Here, you will be offered delicious flavors and good drinks by an incredibly friendly staff. Tip is to book a table. 
If you don't have access to a car the easiest way to get there is by bus number 1 from Vasplan and gate C. Final destination is Löftets gränd and the ride takes about 20 minutes.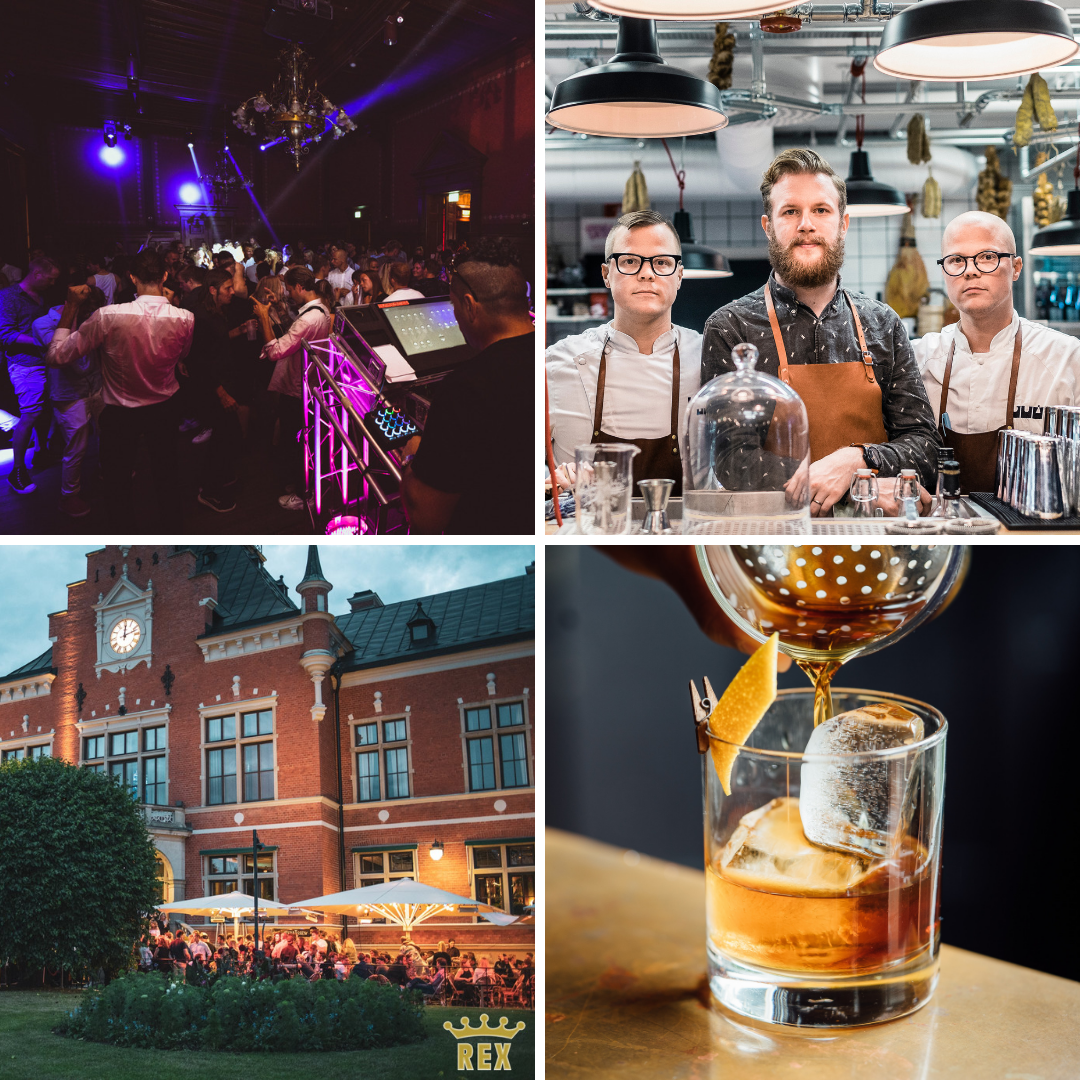 Saturday night
If there is still some energy left to continue the night once back in the city centre, we recommend doing so at the "secret" bar Open / Closed. The skilled staff will serve you really nice drinks with a twist and combinations you never thought was possible. How about a cocktail topped with asparagus foam? Combine it with a good charcuterie plate and you have a winner! 
If you later on are looking to change place or go out dancing a visit to Rex is a must. Here you will find both dance floors, good cocktails and a large selection of beers.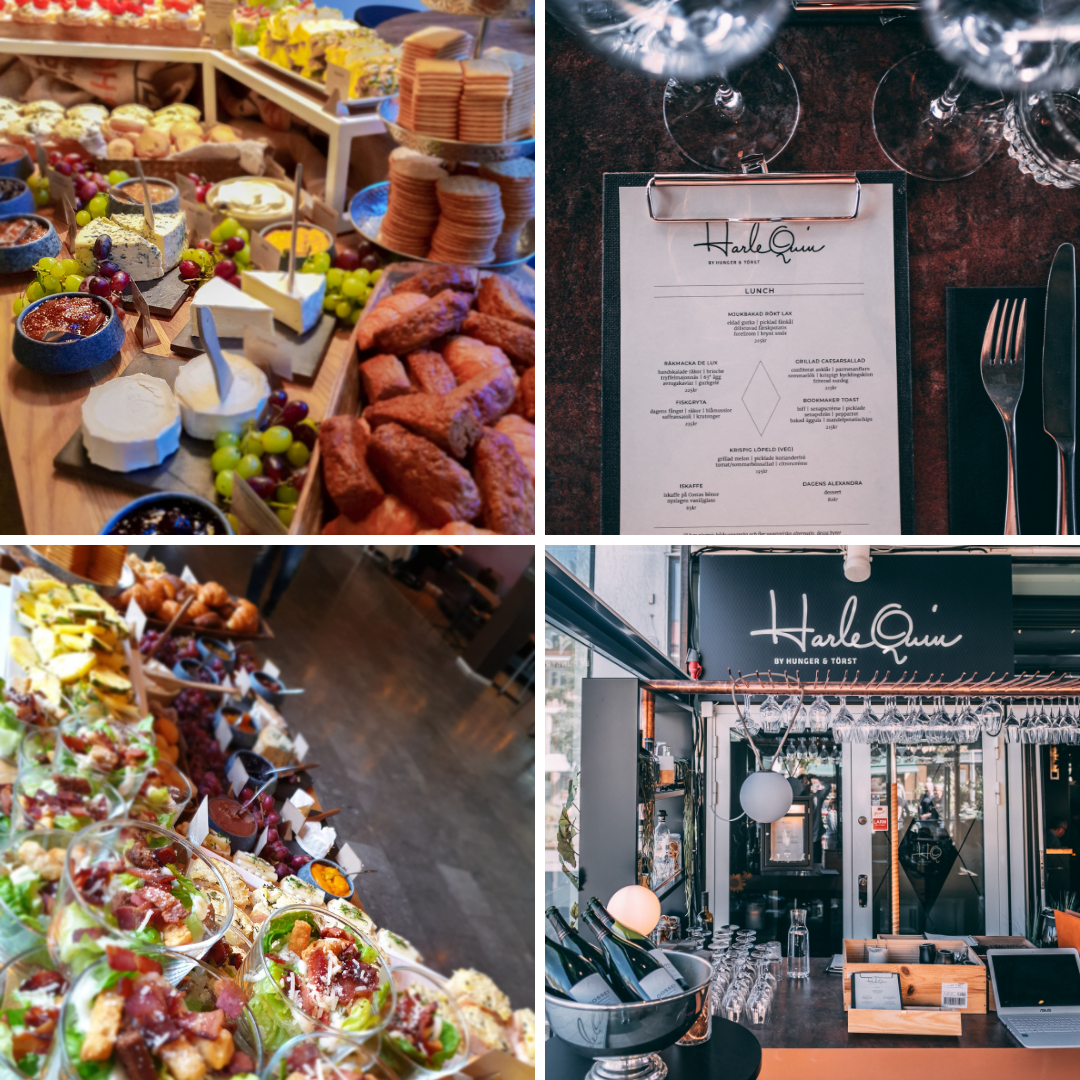 Sunday morning
After yesterday's activities and a good night´s sleep we suggest a Sunday brunch. Inside the MVG mall you will find the restaurant Tonka. They serve everything from pintxos, fruit and cheeses, desserts, Belgian waffles and hot dishes. If you want to try a luxurious three course brunch instead, we highly recommend the vibrant metropolitan restaurant Harlequin. But don't sit for too long, there is still time for a few more things to do.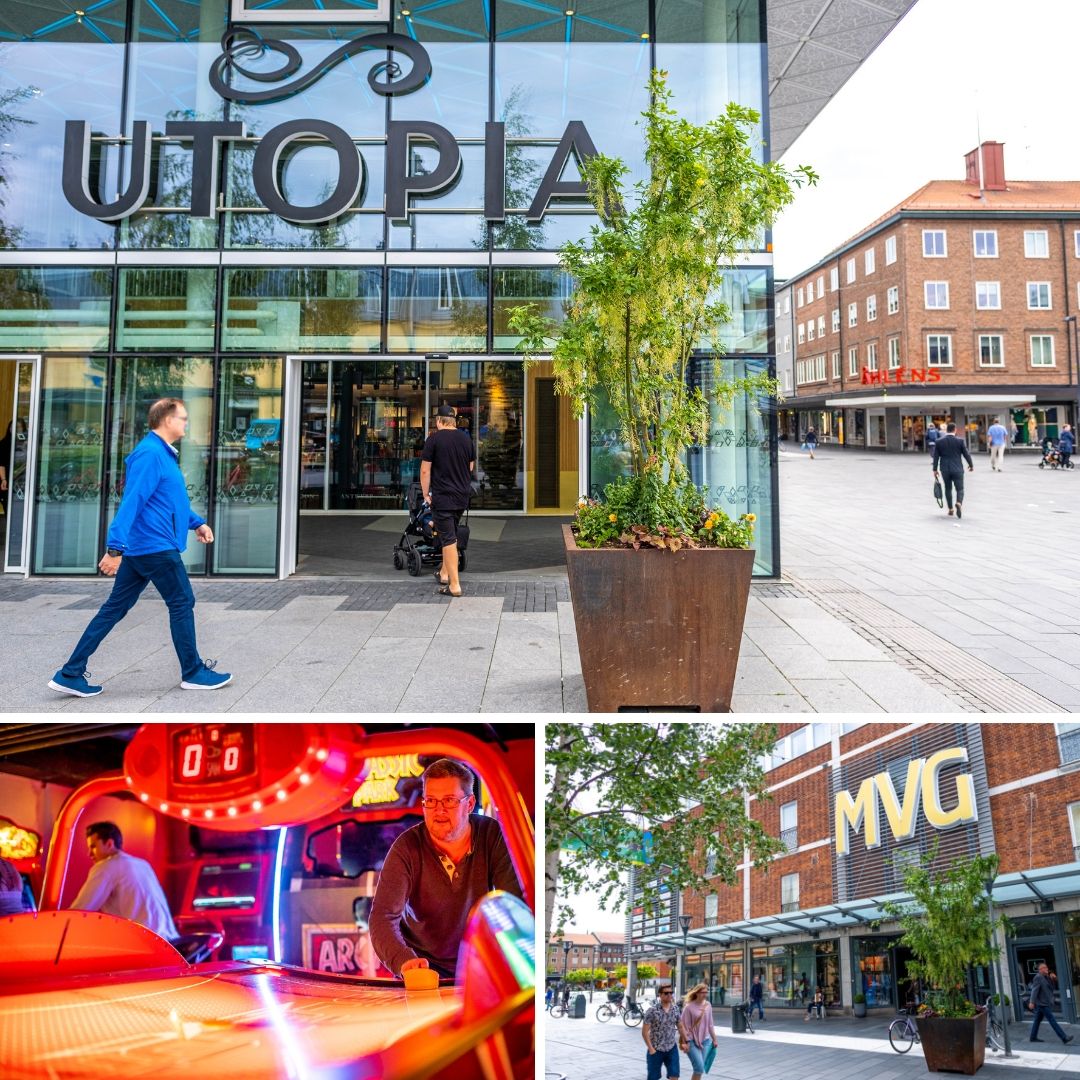 Sunday forenoon
When brunch is over and you are filled with energy it is time for more activities. For those of you who didn't get enough of shopping yesterday, we suggest you pay a visit to the two shopping malls in downtown Umeå, Utopia and MVG. 
If you are looking for something completely different, we may recommend the activity hall Megazone. Or maybe you are interested in a longer walk and brought some comfortable shoes? Then you are lucky, because the popular hiking trail Tavelsjöleden starts by the river near the cultural centre Väven, right in the city centre!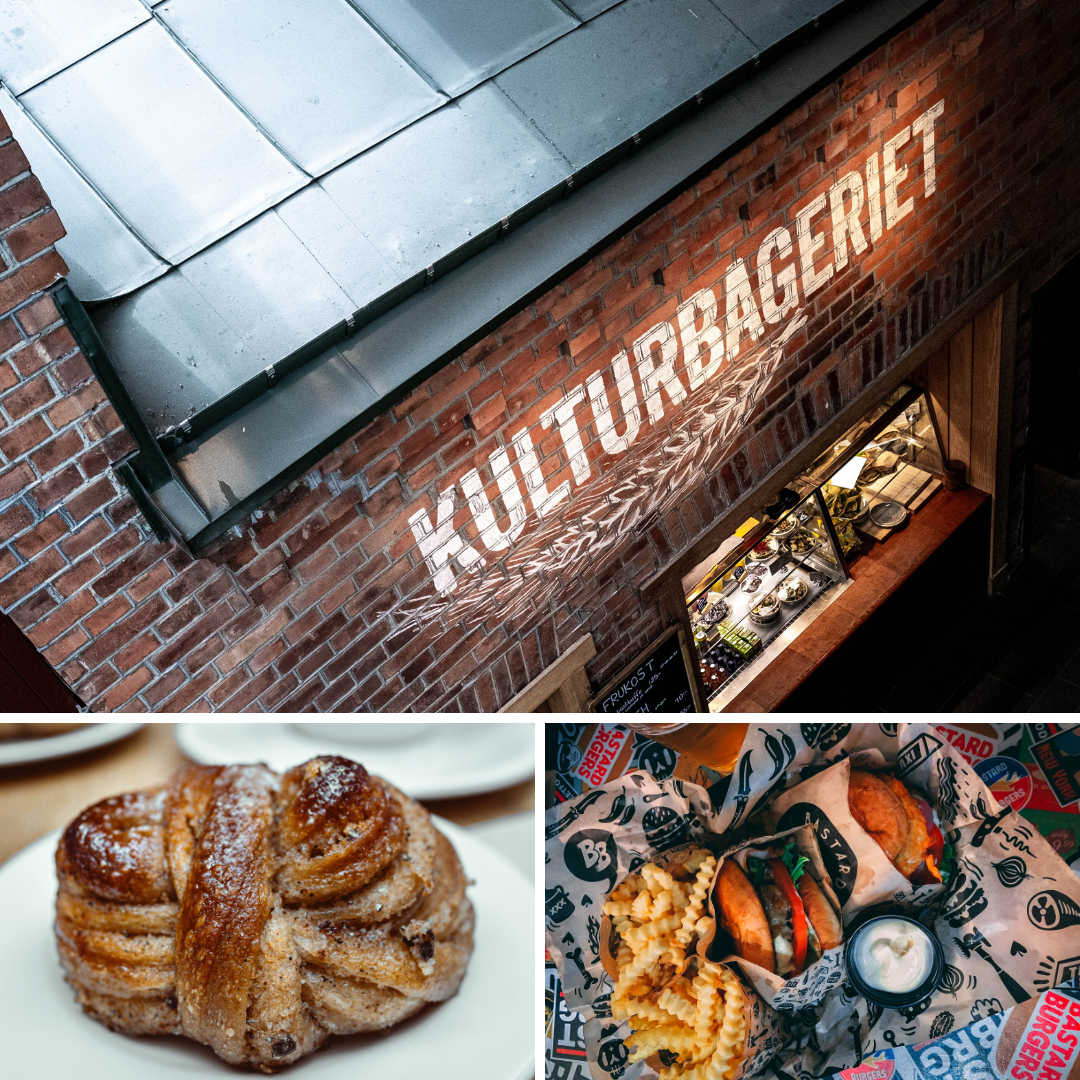 Sunday afternoon
If you haven't visited Bastard Burger during your stay, you've missed out. This restaurant chain was born in Luleå and has now expanded to many locations in Sweden. Their motto is simple: to serve you the best street food burger you have eaten! For the ultimate experience we recommend you to try one of their good shakes.
Finally, you have to squeeze in one more fika (snack break) and this time a delicious cardamon bun at Kulturbageriet. In this cozy environment over a cup of coffe it is time to talk about all the fun things you have done over the last 48 hours in Umeå.