In Umeå there are fantastic opportunities for hiking. Whether you have experience of hiking or not, we want to remind you of what you should think about before your hike. Here we present our best tips and advice for those of you about to go hiking in our destination.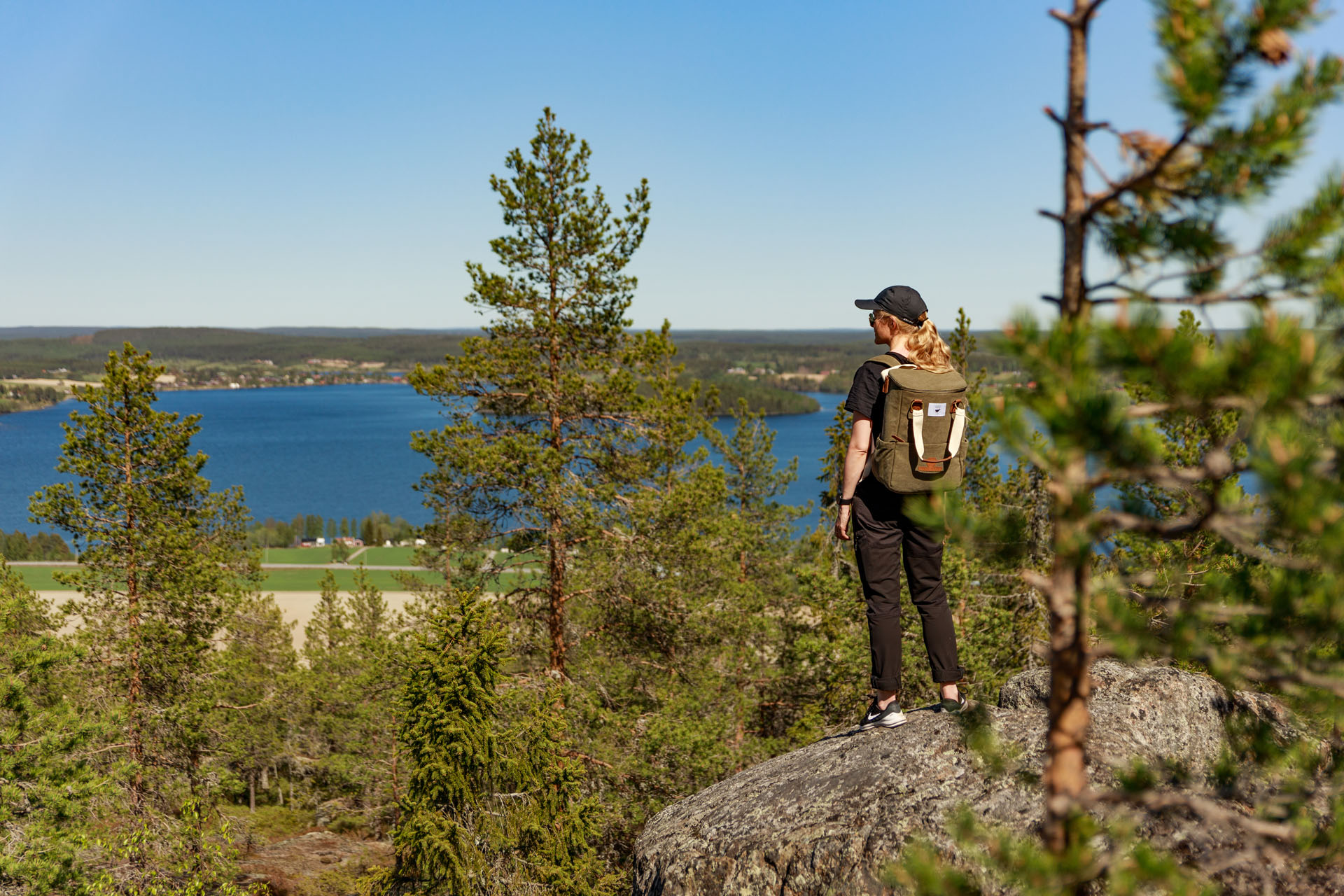 To have in mind before and during your hike
Study the route before you leave. Normally, you will manage about 5 km / h. If you are hiking together with children, someone elderly or if you are not that fit at the moment, then expect 3 – 4 km / h. Keep in mind that the walk itself will wear you down.

Be sure to take many breaks, especially if you are hiking with children.

Adjust your packing to the length of the trip. It is unnecessary to carry too much if you are only going for a shorter hike.  A backpack with good shoulder straps and strap belt is good to have.

Good, waterproof shoes or boots. During a rainy summer boots are to prefer. Otherwise a steady shoe work on most trails in the destinatin. Keep in mind that the shoes should be well fitted and used before you leave for a hike.

Wind and waterproof clothing.

A thin extra sweater and something soft to sit on.

Water bottle, mug, hot drink (is good on a cold, grey day) and fruit / chocolate (or sandwiches / food for longer trips). Bring your own water.

Blister patches, mosquito repellent and a bag so that you can bring all the trash home again.

Charged mobile phone.

Try to be in the moment, stop often to look at the landscape and the plants. A hike is non-achievement!

Only light fires at designated locations, under safe conditions and be sure to extinguish thoroughly. Should you bring your own firewood? Yes, you should. There is no guarantee that there is firewood at barbecue areas / fireplaces.

Please note that during the summer it may be prohibited to light a fire if the chance to start a bush fire is too big. Here you will find information on fire bans.
 
Here you will find more valuable information 
Important to take the Right to Public Access into account. Sustainability is important to us and the Right to Public Access is a part of that. 
Here you will find information about the Right to Public Access. 
 
STF has gathered information about hiking with tips on how to choose the right equipment for your hike.
Here you will find STF's best tips!
Naturkartan (i.e the Nature Map) is showing nature reserves and hiking trails in the Västerbotten area. Also available as app.
Here you will find information about Naturkartan.
Umeå Friluftsguide (i.e. Umeå Outdoor Guide) is a useful book available in Swedish, with many tips. For sale at Utebutiken and Intersport in Umeå.
More about the content of the Umeå Outdoor guide.
 
Here you will find brochures and maps available for downloading.