Sandy beaches, bare cliffs, sights, culture, food and sparkling water. Explore the sea and coast around Umeå in the summer. Here are our top tips for wonderful nature experiences on the bicycle saddle, a canoe trip in the sea or hiking along a path.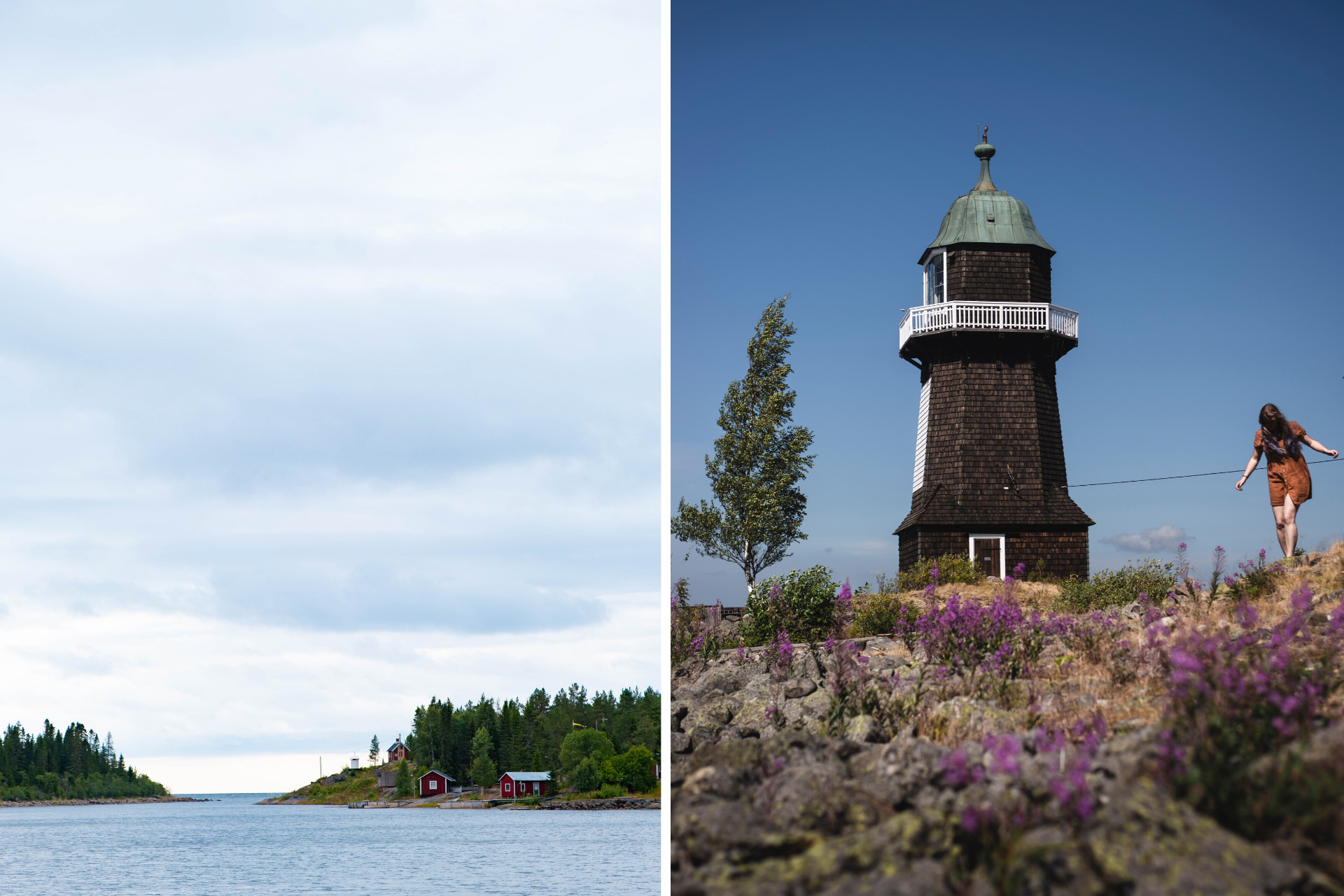 Ratan and Holmön. Photo: Visit Umeå
 
Holmön 
Sweden's sunniest island, Holmön, is best discovered by bike. Make your way along the narrow roads and experience nature and the beautiful village. Bring your own bike or rent one on the island. Extend your stay and stay overnight in one of the many charming and unique accommodation options available on the island. Stay by a lighthouse in a lighthouse keeper's home, in an old vicarage or why not in a fishing sauna?!
How to get here:Holmön can be reached by ferry from Norrfjärden about 30 km north of Umeå. The tour takes 45 minutes and is completely free.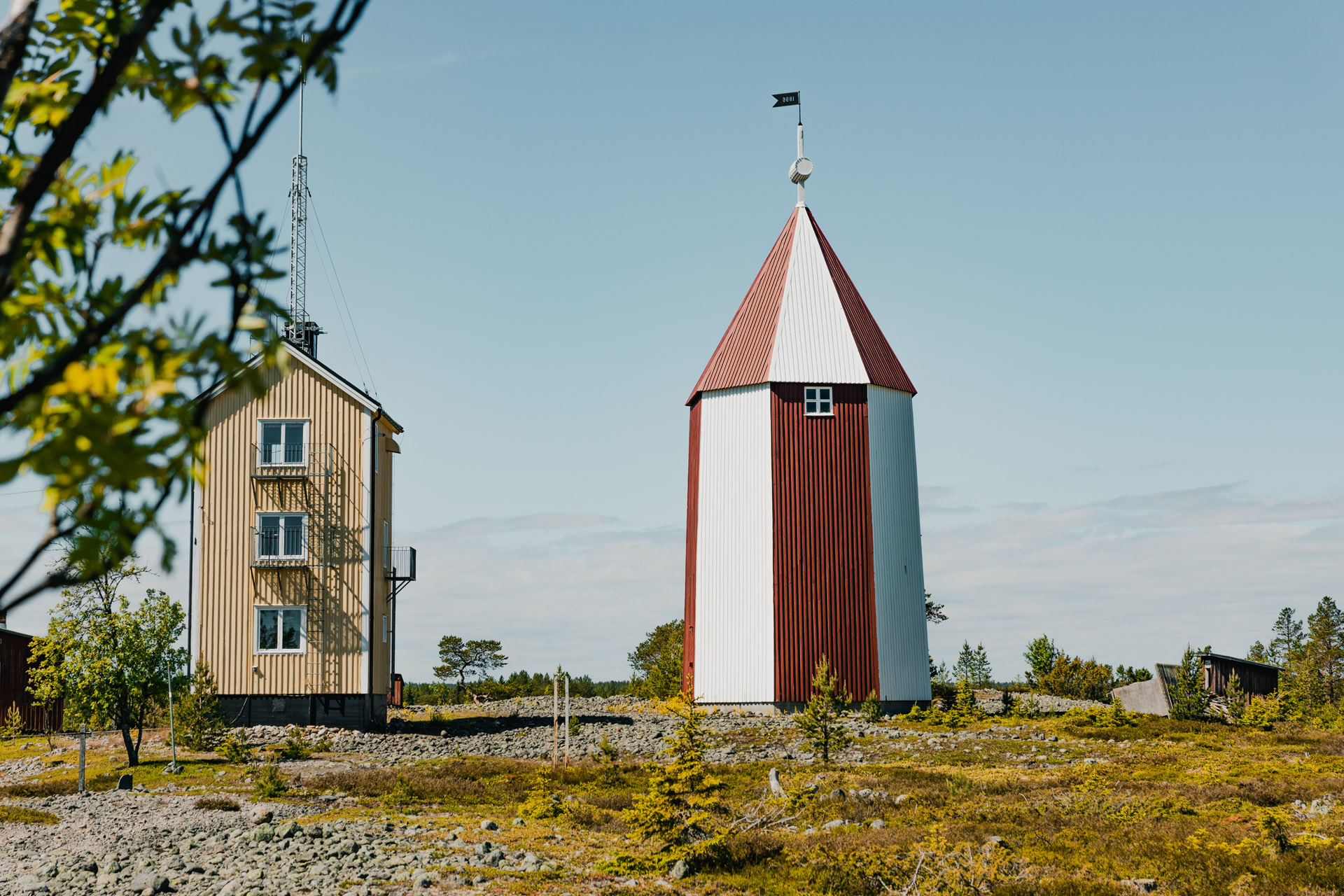 Rataskär. Photo: Visit Umeå
 
Rataskär
Rataskär Nature Reserve, located on an island just next to the village of Ratan, has several cultural remains such as medieval labyrinths, remains of buildings, pilotage and a lighthouse. The island offers different types of nature and wonderful sea views. You can only reach Rataskär by renting a rowing boat in Ratan and then row 200 meters out to the island. An exciting excursion for young and old!
While in Ratan, don't miss out on a visit to the charming handicraft shop Hantverk i Ratan. Local entrepreneurs gather in the old harbour warehouse at the quay and sell forge, woodwork, knives, handmade soaps, needlework and much more. Other suggestions are the eco store Malin i Ratan and to enjoy Swedish Fika or ice cream at Tullgården. 
How to get here: Follow the E4 north from Umeå, about 16 km north of Sävar. Take the road towards Djäkneboda and Ratan and follow it for 6 km.
 
Norrbyskär
Discover Norrbyskär - an archipelago gem with fascinating history! At the end of the 19th century, one of Europe's largest sawmill plants and a buzzing community emerged at the island of Norrbyskär. Today, the island is a popular excursion destination during the summer with beautiful scenery, historic buildings, museum, children's activities, mansion and much more.
Don't miss out on a visit to Norrbyskär's museum in Norrbyskär. Here you can learn more about the island's history, go on a guided mini-train tour and buy takeaway food and "FIKA" to enjoy a wonderful picnic in nature.
How to get here: The ferry to Norrbyskär departs from Norrbyn, 39 km south of Umeå. The trip takes about 15 minutes, there is an additional cost for the ferry to be added.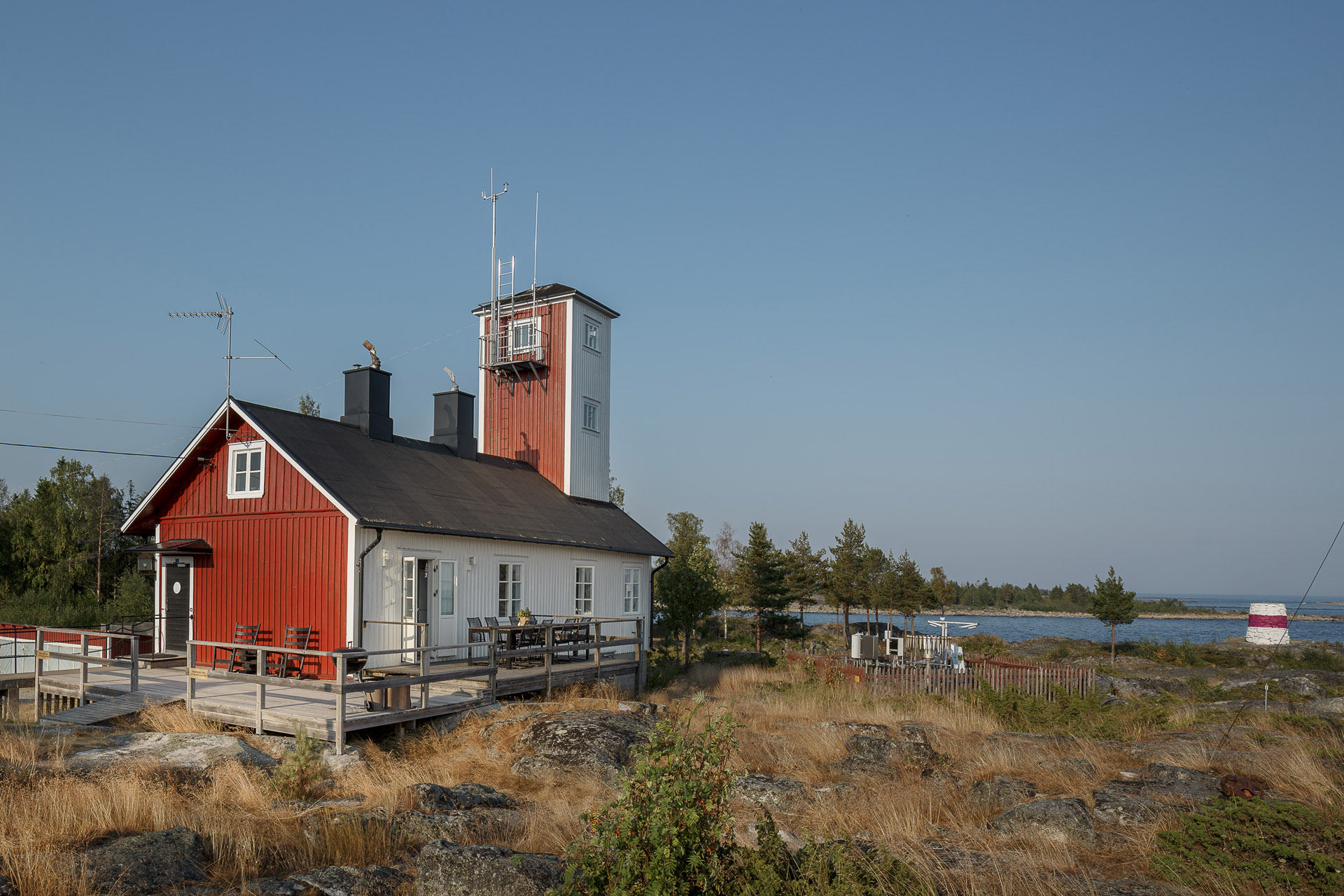 Lotsstugan, Järnäsklubb
 
Järnäsklubb
Experience the Järnäs peninsula and the old fishing village Järnäsklubb. Here you can hike on cliffs, enjoy miles of sea views and look for lighthouses on the horizon. Look for the secret bathing spot "Lilla Badviken" (i.e. the small bathing bay) which is yet to discover for most people. Stay overnight in Lotsstugan the house with the special tower and  a fantastic view of the sea.
How to get here: From Umeå, drive south on the E4 to the northern entrance to Nordmaling. Shortly after the Levar hotel, turn left and follow the road to Järnäsklubb.
 
Obbola
Obbola is beautifully situated where the Umeälven river meets the Baltic Sea. One of Umeå's oldest villages with a long tradition of fishing and seal hunting. Here you will find hiking paths, sea bath, flea market, boule courts, a commercial garden and barbecue areas. For those interested in cycling, SCA Arena offers MTB and trail running trails with different levels of difficulty. At Salteriet, which operates fish processing and a farm shop, you will find freshly caught fish to eat on site or to buy home. In the same building as the Salteriet, there is also a fisherman's museum with old objects, text and pictures that describe Obbola's fishing and seal hunting history. The museum is free to visit and has the same opening hours as the Salteriet.
How to get here: From Umeå, take the E12, Holmsundsvägen past Umeå Airport towards Holmsund. After about 11.5 km you reach Obbola and Södra Obbolavägen.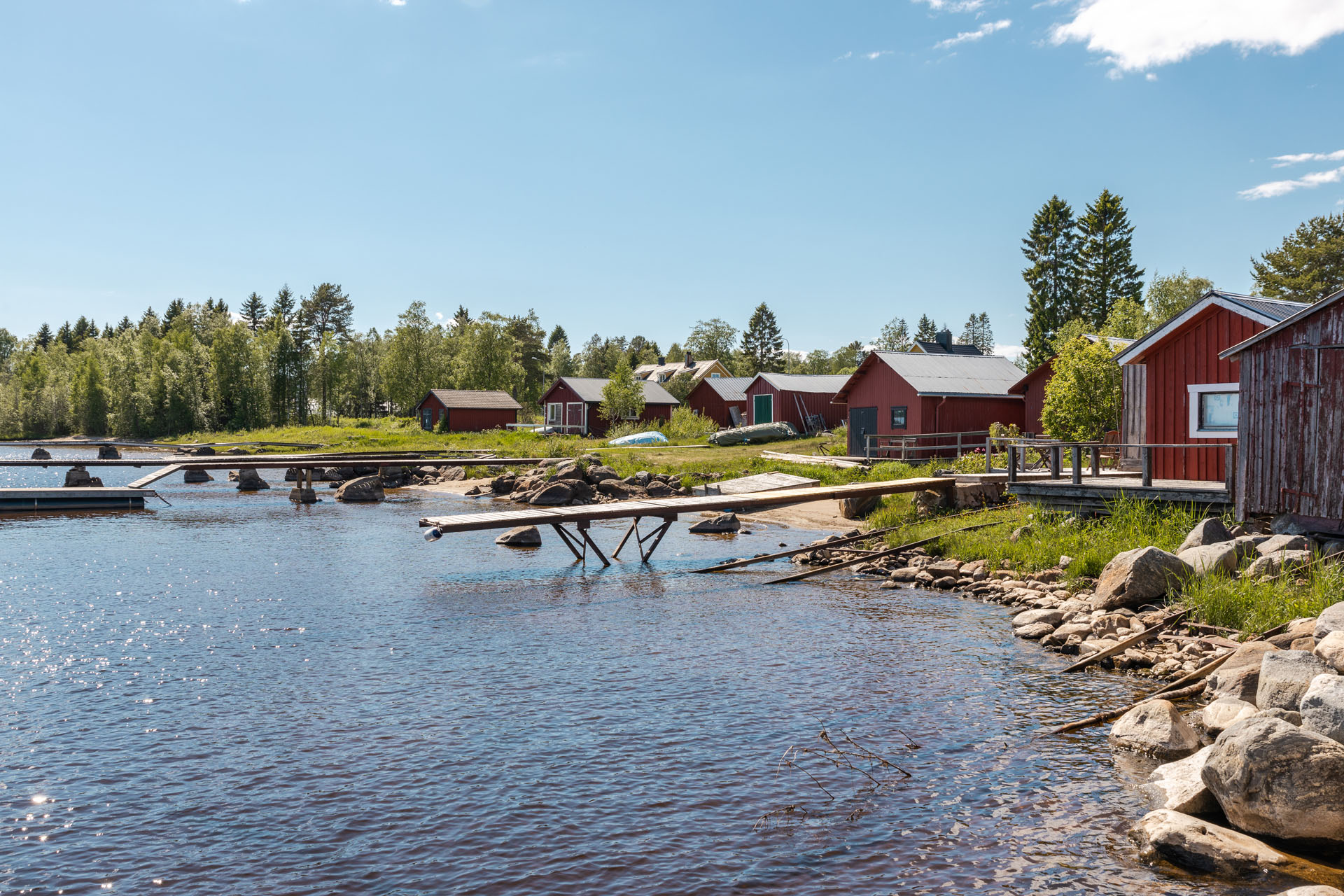 Obbola by. Photo: Visit Umeå
Kvarken Fisk. Photo: Visit Umeå
 
Rovögerns hamn
Only 30 minutes from Umeå and with beautiful sea views, the Rovögern harbour is situated. This is where you will find the popular sea food restaurant Kvarken fisk, which offers locally processed and fresh fish such as whitefish, perch, pike, herring and salmon, depending on the season. Have a good meal on spot or buy home delicacies.
Tip! Check in to one of the cosy and newly built boathouses along the pier. Fall asleep to the sound of the ocean and enjoy the archipelago-inspired breakfast buffet.
How to get here: From Umeå, drive north on E4. Turn left onto Täftebölevägen and after 4.3 km turn left onto Skomakarvägen. After 560 meters, turn right onto Rovågersvägen and follow the road to Kvarken fisk.