During winter, Tavelsjö offers a great variety of experiences and activities. Here you can, among other things, cross-country ski on the lake, climb any of the mountain peaks and eat good locally produced food.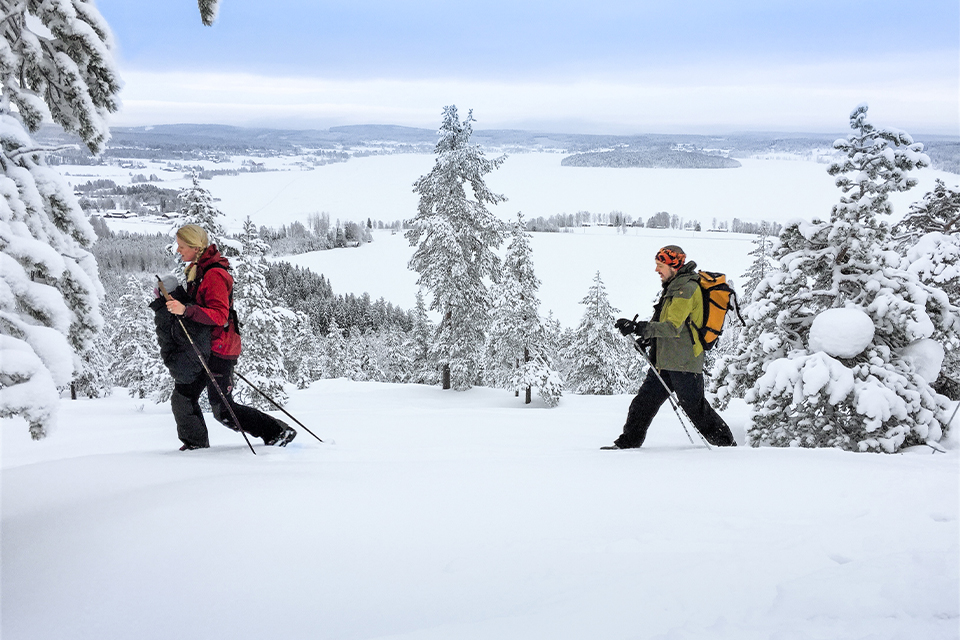 Photo Anders Enetjärn
Beautiful nature and hiking 
In Tavelsjö you will find a varied landscape with several hiking trails and peaks with varying degrees of difficulty. For each mountain there is a marked path from its foot all the way up to the top. The mountains in Tavelsjö offer everything from a shorter hike of 0.5 km to a slightly longer hike of 2.1 km one way. Here you can read more about the challenge Ten Peaks in Tavelsjö
Cross-country skiing
If you want to go cross-country skiing, there is something for both beginners and experienced skiers.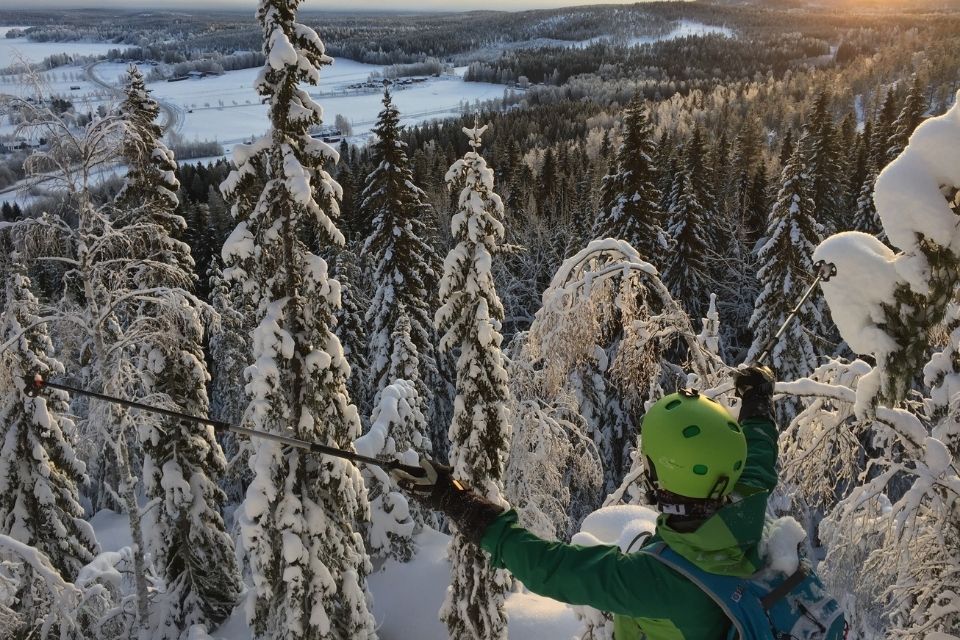 Photo Anders Enetjärn
 
Snowshoeing
With snowshoes on your feet, you can go almost anywhere. You get to experience a different winter activity. 
Video Jonas Burman
Tavelsjö Isbana 
The ice rink in Tavelsjö is a popular during the winter. In total, the ice rink is about 14 km long and winds beautifully across Lake Tavelsjön surrounded by snow-capped mountains. Long-distance skates are available for rent, prebooking required. Read more about Tavelsjö Ice Rink 
Trip with horse-drawn sleds
Discover the beautiful nature around Tavelsjö by going on a horse and sleigh ride. Långvikens Gård
Northern Lights 
Look for the Northern Lights at the popular lake Tavelsjön. Stay down by the water or head for the top of the mountain Tavelsjöberget. The view from above is amazing!
Food & Drink in Tavelsjö
Tavelsjö Wärdshus offers good and well-cooked food that is locally produced, locally grown and organic as far as possible. Here you will also find a good selection of vegetarian and vegan food. You can also book a horse and sleigh ride, as they have a collaboration with Långvikens gård.