During winter, Tavelsjö offers a great variety of experiences and activities. Here you can, among other things, cross-country ski on the lake, climb any of the mountain peaks and eat good locally produced food.
Tavelsjö Isbana 
The ice rink in Tavelsjö is a popular during the winter. In total, the ice rink is about 14 km long and winds beautifully across Lake Tavelsjön surrounded by snow-capped mountains. Long-distance skates are available for rent, prebooking required. 
Read more about Tavelsjö Ice Rink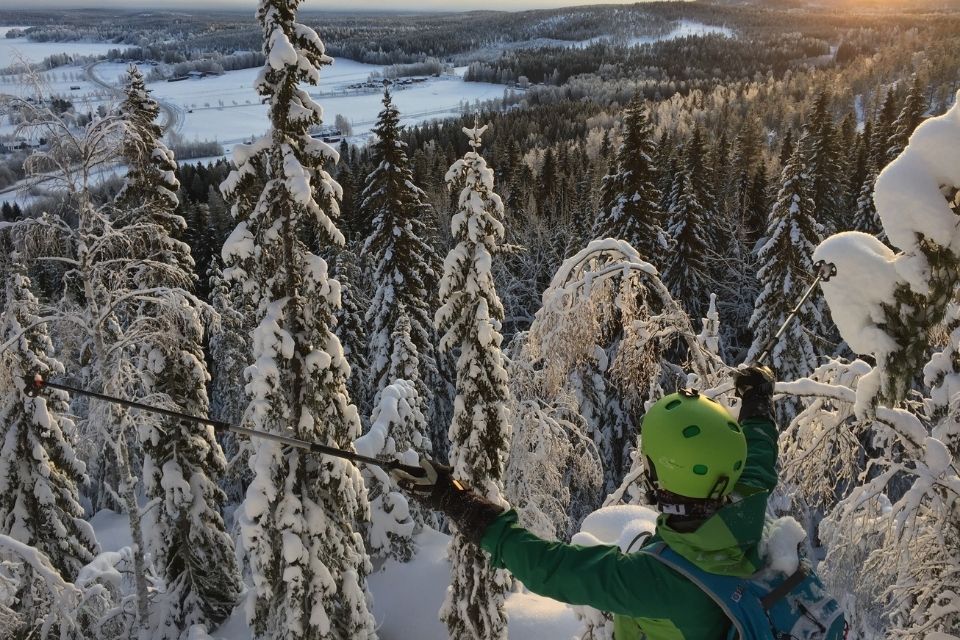 Photo: Anders Enetjärn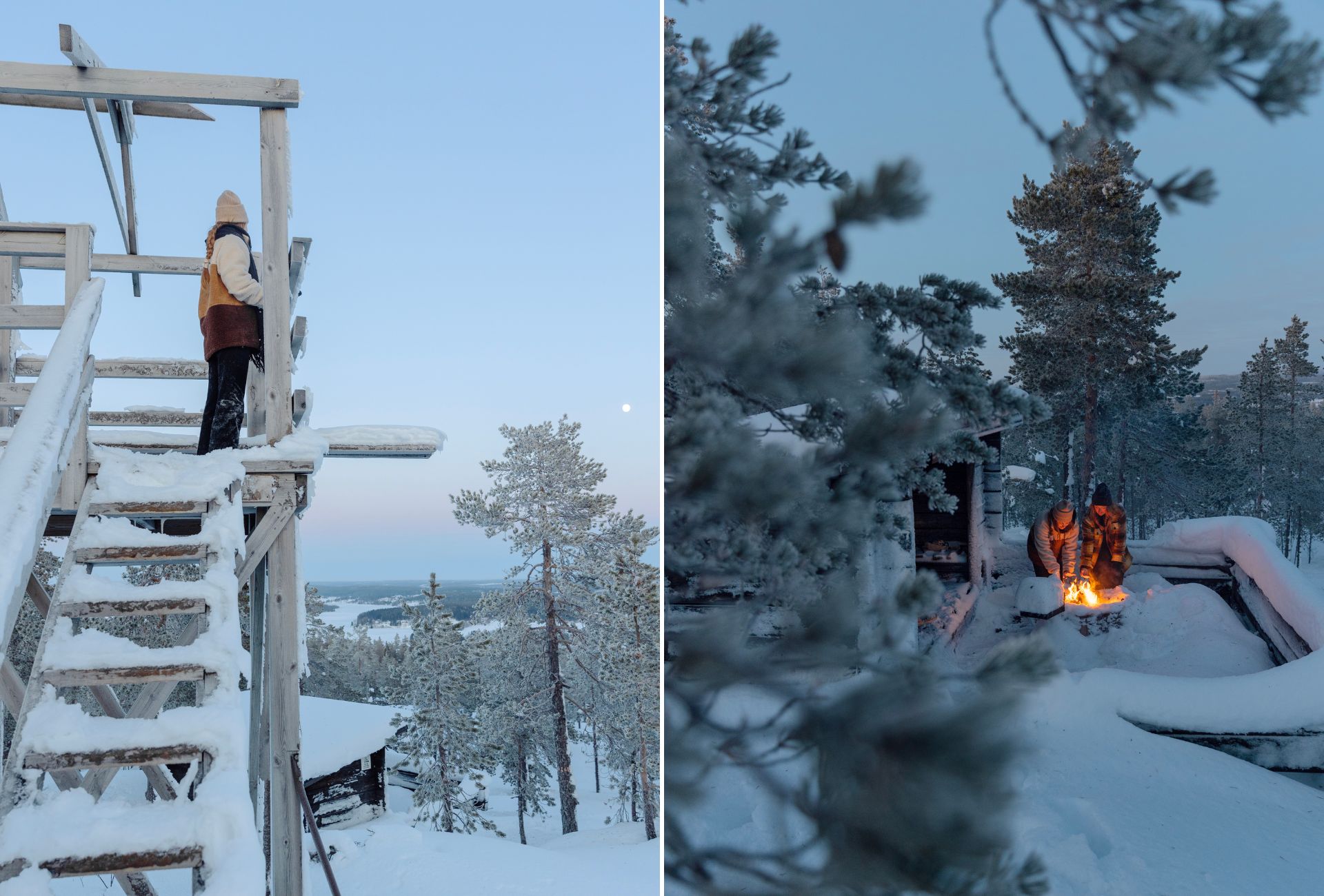 Photo: Amanda Sveed
Beautiful nature and hiking 
In Tavelsjö you will find a varied landscape with several hiking trails and peaks with varying degrees of difficulty. For each mountain there is a marked path from its foot all the way up to the top. The mountains in Tavelsjö offer everything from a shorter hike of 0.5 km to a slightly longer hike of 2.1 km one way. 
Climb up to fourteen mountains with Tavelsjö Winter Peaks between January and April and collect codes along the way to enter a lottery at the end of the winter season. A majority of the peaks are family friendly and you can either choose the way up to the top yourself or follow one of the many snow trails created by other hikers.
Read more about Tavelsjö Winter Peaks and Ten Peaks in Tavelsjö
Food & Drink in Tavelsjö
Tavelsjö Wärdshus offers good and well-cooked food that is locally produced, locally grown and organic as far as possible. Here you will also find a good selection of vegetarian and vegan food. You can also book a horse and sleigh ride, as they have a collaboration with Långvikens gård. After the horse ride, you can come in and relax in the warmth of Tavelsjö Wärdshus with an afternoon tea.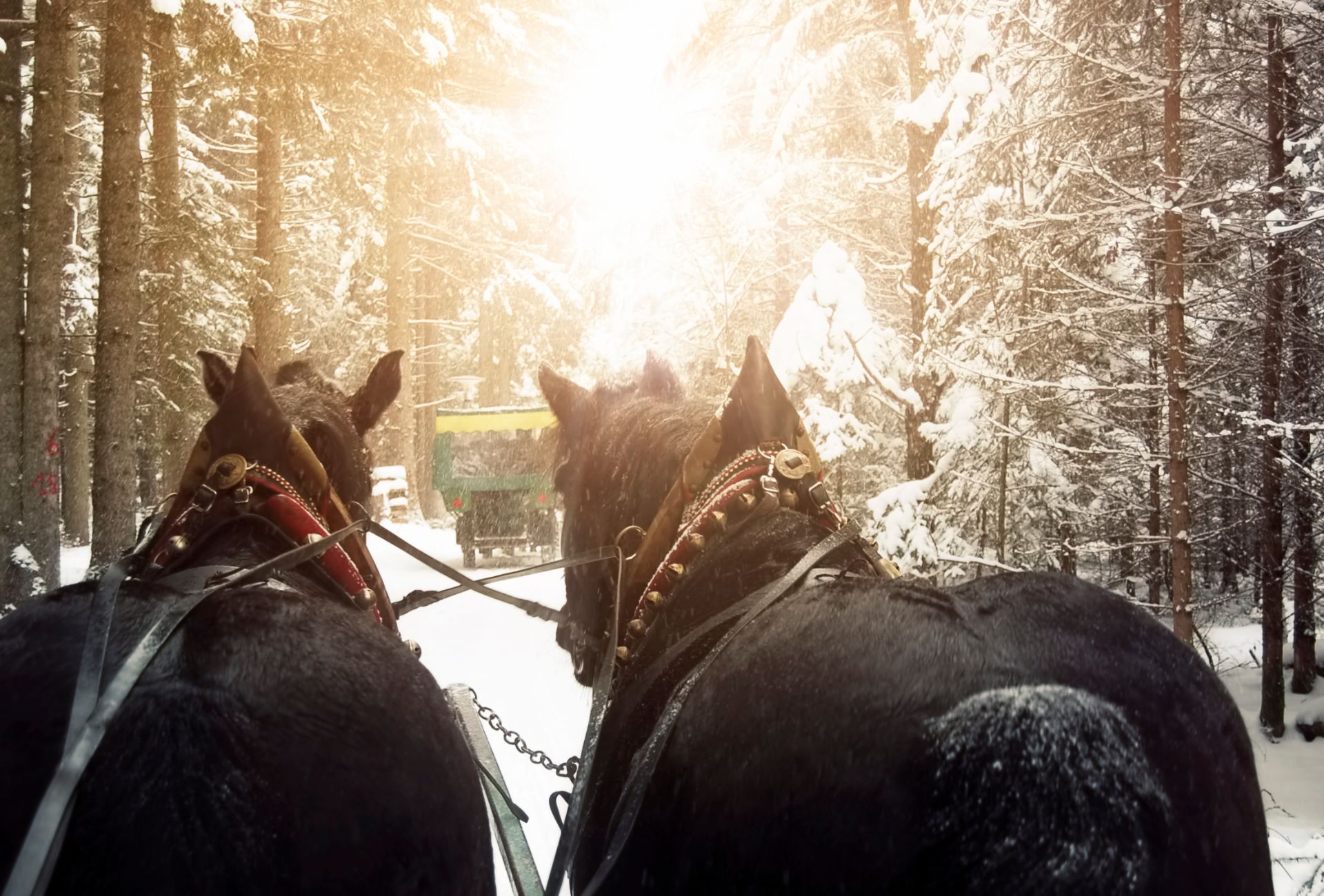 Trip with horse-drawn sleds
Discover the beautiful nature around Tavelsjö by going on a horse and sleigh ride, either in broad daylight or with an evening tour in the light of the open torch.
Read more about Långvikens Gård