The Umeå region offers extraordinary countryside experiences and activities. We have gathered tips on what to see and experience in our destination during the year.




Wild, natural beauty is never far in the Umeå region
In the summer, safaris are organised to take you close to elks, seals and, if you are really lucky, bears. We also have an elk farm where you can get to know the "forest king" all year round. Indeed, you can stroke, feed and speak to these mighty animals! Reindeer roam our forests freely in the winter. A whole herd may appear at any moment!
Build a raft and go with the flow!
There are many places where Canadian canoes and kayaks can be hired – paddling is popular throughout the region. White-water running in rubber boats is more daring, but a guaranteed adventure for action lovers. Alternatively, build your own log raft and let the flow take you and your friends slowly through glorious scenery. Each bend opens up new views.
 
Bewitching summer nights and magical northern lights
The Swedish sun shines high and bright – virtually all day round at midsummer. Our light summer nights are bewitching and sleep can be difficult. Yet, who wants to sleep when everything is so beautiful? Would you like to watch twilight turn into sudden dawn? High and safe above the ground? We can grant those wishes. A tree house that offers full hotel standard becomes your nest! In winter, the light is replaced by "the great dark" and the feeling becomes one of cosy intimacy with your fellow man. There is now a good chance of experiencing the northern lights – splashes of variously coloured glows rippling the night sky. Magic!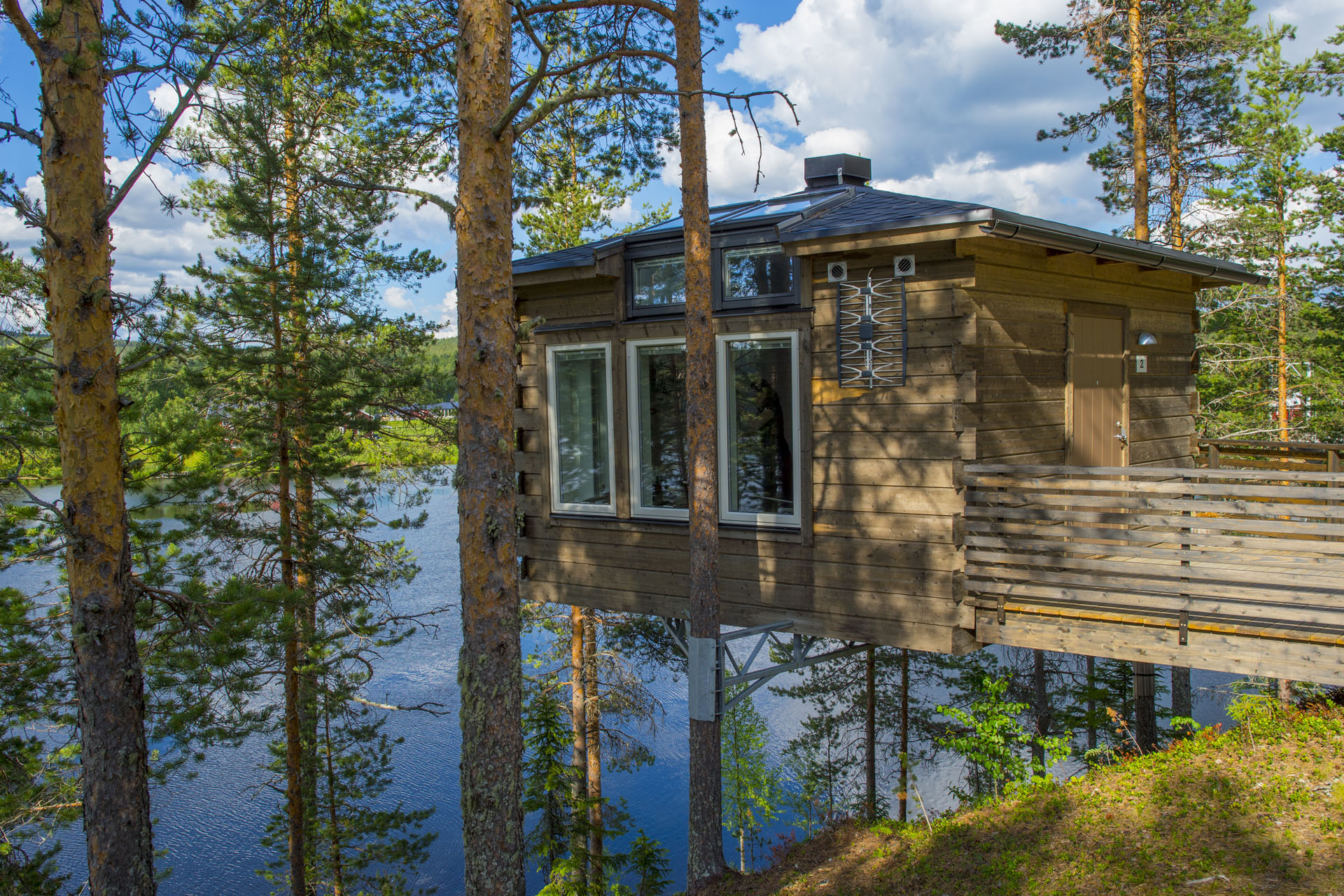 Enjoy a walk, pick berries and mushrooms
The Umeå region has lots of walking trails, many of them go through nature reserves. They are easy to follow. Thus, there is no risk of getting lost. Wind shelters and barbecue areas are located conveniently along the trails. Informative signs impart knowledge that adds to the outdoor experience. Did you know that you can pick wild berries and mushrooms almost everywhere here? Subject to certain responsibilities, Sweden's right of public access opens the forest pantry to everyone.
 
Dog-team tours, winter and summer!
Dog teams run all year round in the Umeå region – with wooden sleds in the winter and wheeled carts when the ground is firm enough. Take hold of the reins and try controlling the team yourself. It requires the utmost concentration. Great fun! Snowmobile safaris, ice fishing and ski trips on the frozen sea and through mighty forests are amongst winter's other delights. Equipment can be hired from many outlets.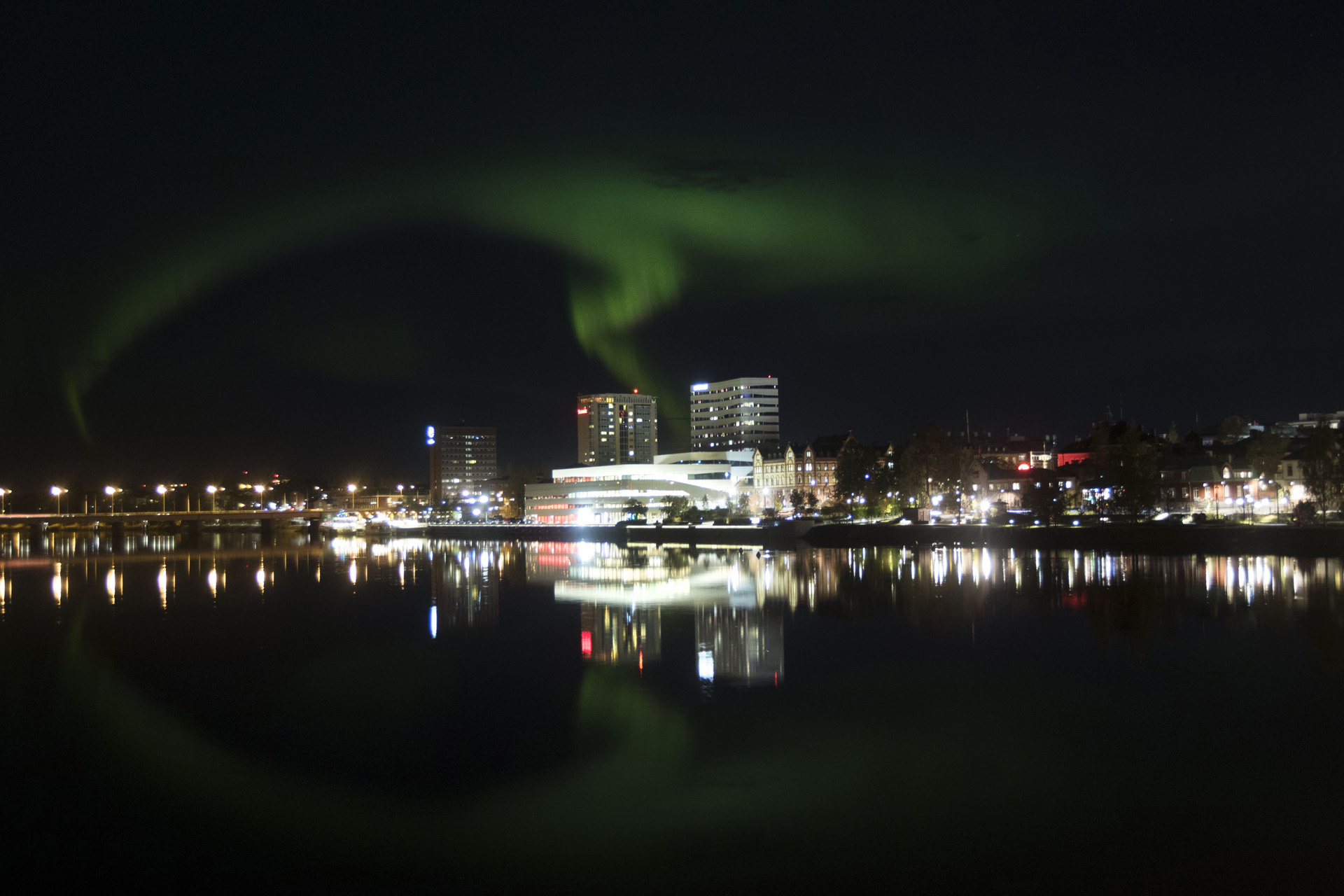 The north's major culture and entertainment city
After experiencing the wonders of our countryside, seen wild animals and, perhaps, stroked an elk, there is still the call of the city! With almost 120,000 residents, Umeå is the north's major culture and entertainment city. It offers experiences of an entirely different sort.
Umeå has a wide range of good restaurants and bars. There are venues for everything from opera to hardcore rock. The clubs are many, as also various types of festivals. Shop to your heart's content in our rich variety of malls and stores. Our hotels maintain high standards and give you easy access to all Umeå has to offer.
Welcome!