Umeå offers an urban experience of the peaceful northern Sweden – the best of both worlds. Both wilderness and vibrant city life. A city abounding in creativity, culture, shopping, restaurants, top-class accommodation, world-class education and research, world-leading businesses and a constantly underlying passion for invention and cooperation. Yet less with silence in deep forests, the roar of rushing rivers and breath-taking wide-open spaces.
In the Heart of northern Sweden
Umeå has a long history of an exciting cultural scene, was appointed European Capital of Culture 2014 and nowadays offers everything from classic opera to award-winning hip-hop, Sweden's first museum of women's history, literature festivals, film festivals, jazz festivals and one of the world's most celebrated museums of visual art.
 
The range of restaurants is constantly expanding, with nine White Guide restaurants, numerous cosy cafés and innovative bars. In addition, Umeå is a true city of sport, appointed Best Sports City of Sweden 2018 and 2020, with a huge selection of sports, health and outdoor options. There is also a will and desire to create that resounds out in the wider world in the form of innovations, design, research and experience-oriented tourism.
 
Umeå continues to attract curious and creative individuals from around the world. Researchers and students, designers and entrepreneurs, enthusiasts and innovators. Interaction always yields something exciting. It changes us, drives us to evolve. We turn things over and over, question things and give praise. Umeå is a young and progressive city always wanting more.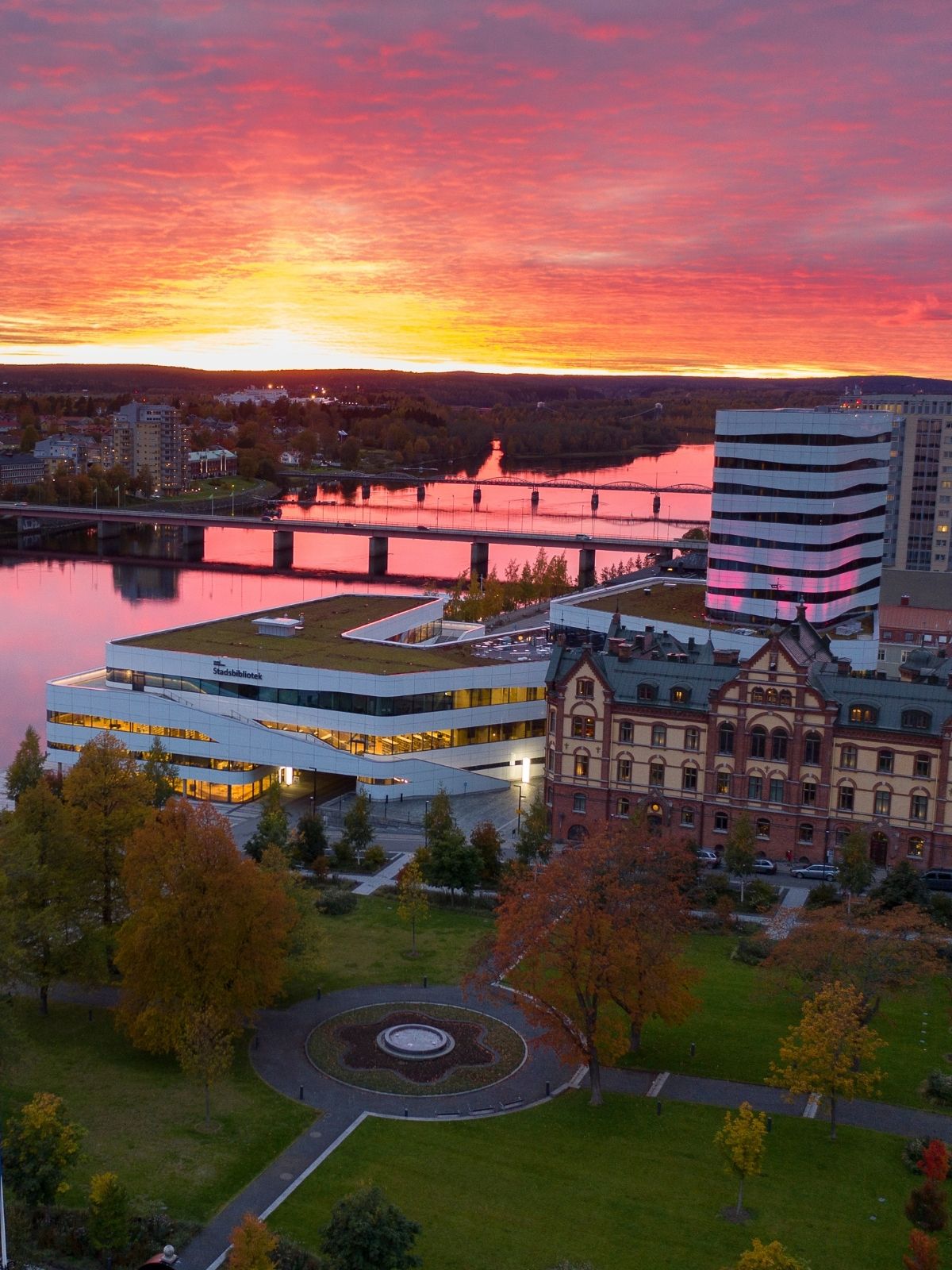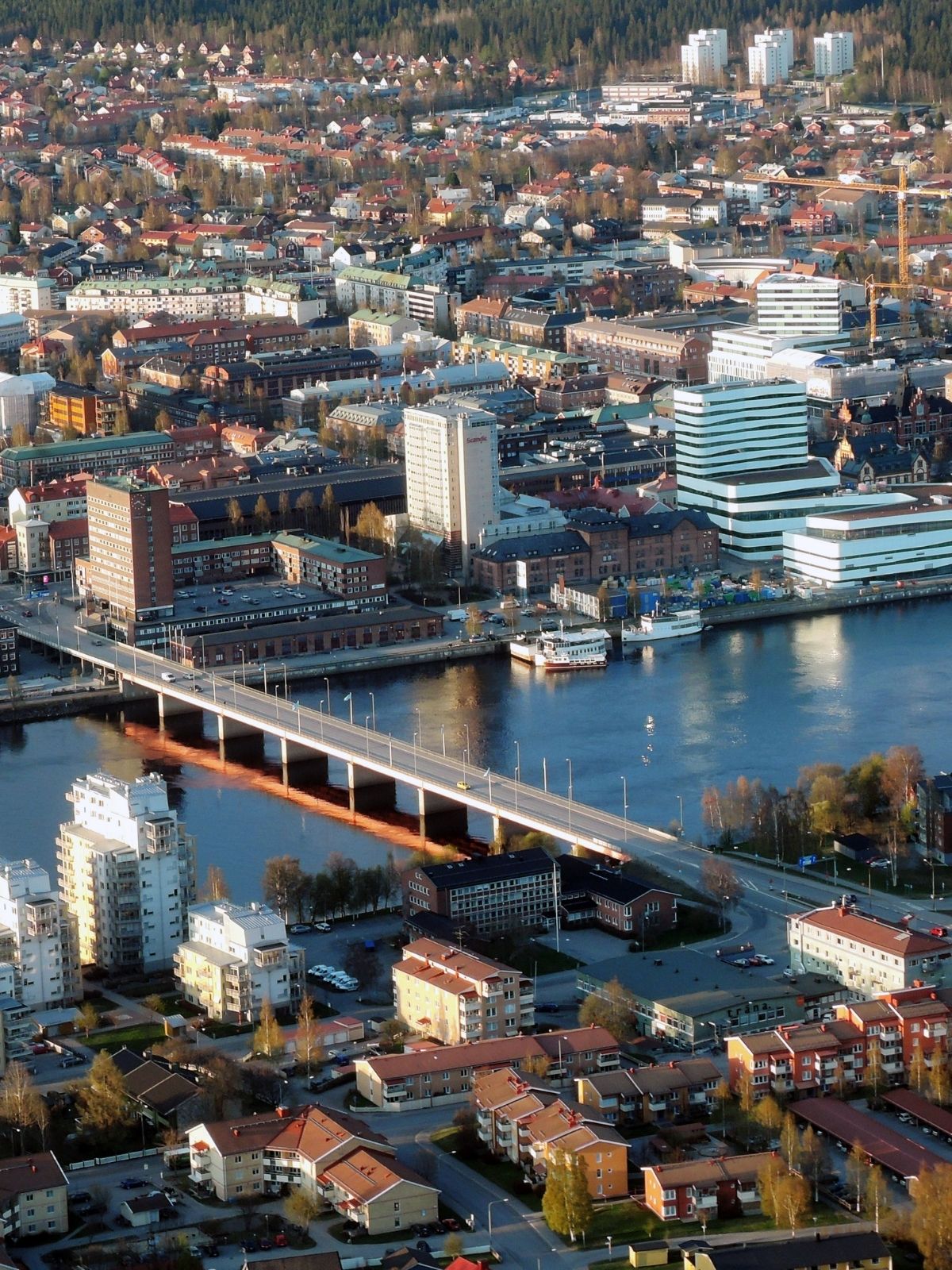 In Umeå – everything is truly close
Getting here
To get to Umeå is easy – daily flights to Stokholm airport, the trip takes around 1 hour. By train, it only takes 6 hours and 17 minutes from Stockholm. 
 
Getting around
The airport is only 8 minutes by airport bus or taxi from the city center and the train station is a 5-minute walk to the city center – so no tiresome transfers! Within a 10-minute walk from the city center, most of our hotels and two out of four conference venues are reached.
 
Staying here
There are currently 1730 hotel rooms in Umeå and by 2022 another 270 rooms will be added, thanks to yet another hotel being built. For larger conferences with 100-3000 participants, there are four excellent conference venues to choose from. Two out of four are located in central Umeå – P5 and Umeå Folkets Hus, while the other two lies a 20-minute walk (or 5-7 minutes by bus!) from the city center – Nolia and Aula Nordica. For smaller meetings with 10-100 participants, many more options are available, see our conference list.
Said about Umeå as a Conference City
European Mobility Conference CIVITAS 2018
"Compact, easy and great example"
"Incredible. Very welcoming, very organized. Beautiful."
"A quite city with excellent conference hub. Once you land in Umea it's all easy, transfers, hotels, it's all nearby, cycling, walking"
"Welcoming, friendly, professional"
"Great size for this kind of arrangements. Big enough to have something to show but yet small enough to easily get around"
Young Entrepreneurs of Sweden 2019
"My experience is that Umeå is in front edge. Umeå Municipality is growing and has a good business climate attracting many company establishments"
"Super cozy business city along the water. I think of the town as the Capital in northern Sweden"
Welcome to the city of Umeå!