Now it's the perfect time to be outside! Mild weather combined with longer and brighter days makes a perfect combination for winter walks in our beautiful surroundings.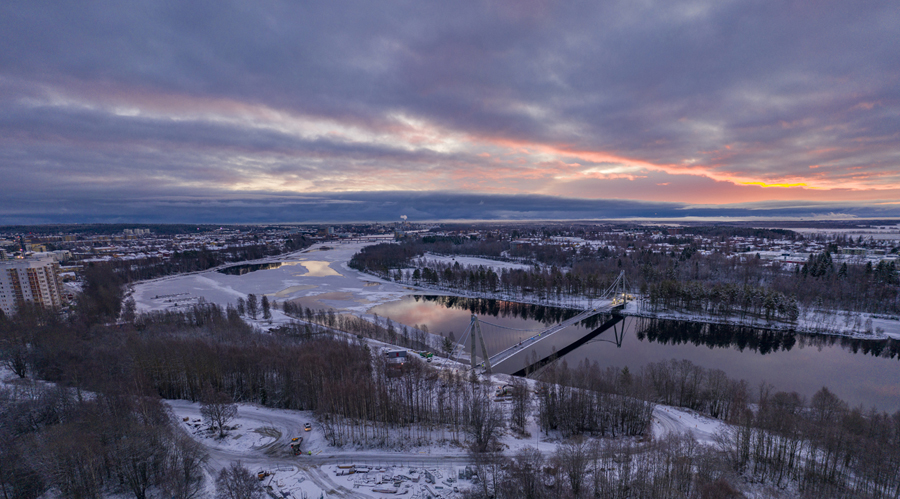 Lundabron. Photo: Fredrik Larsson
Strandpromenaden/Ume Älvdal river valley
The seafront along the Umeälven river, a popular walking route. To the west you can reach the new bridge, Lundabron. The bridge takes you to Bölesholmarna and you can keep on walking from there to the residential area Teg, located on the southern side of the river. You get a nice walk back to the city center across Umeå´s oldest bridge, Gamla bron. 
 
Stadsliden/Gammliaskogen
A popular area for nature and cultural experiences, recreation and skiing. In the winter there are walking trails run up by snowmobile.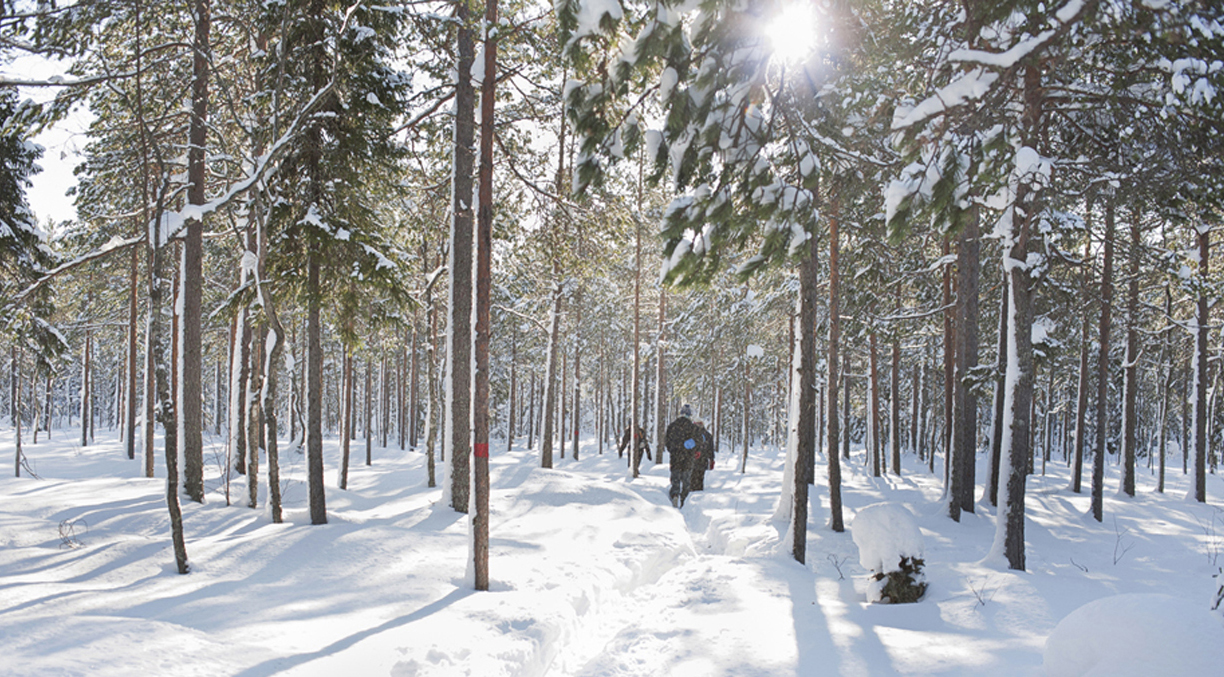 Grössjön. Photo: Jonas Tannfors
Grössjön Nature Reserve
A wilderness area with a lake and observation tower for bird watching and marked trails with prepared rest areas and outdoor fireplaces. The trail around Grössjön is 4.5 km.
 
Nydala runt
Walking paths around the Nydalasjön lake. There is also the possibility of skiing in the area. Popular place for Northern Lights enthusiasts. Nydala Runt is a 10 km long, illuminated hiking trail around the lake.
Strömbäck kont
For those who want to see the sea. In the winter, the nature reserve is also ideal for winter fishing, skiing and barbecues.