Umeå is a city that offers several scenic places and excursion areas. And a great way to experience them is through a walk! Here are tips on some of our favorite walking trails.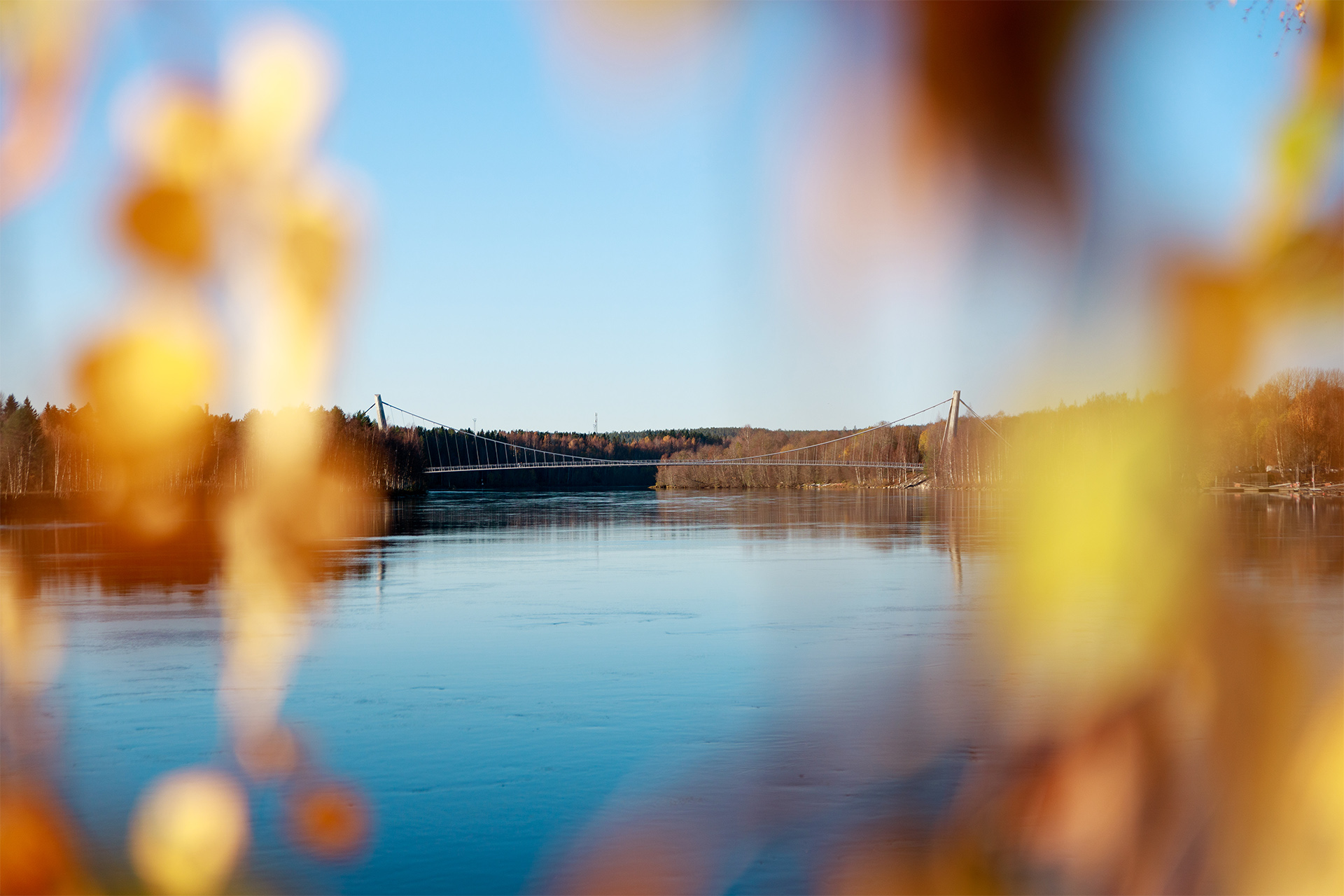 Lundabron. Photo: Philip Avesand
Strandpromenaden/Ume Älvdal river valley
Strandpromenaden (the promenade along the Umeälven river) is the right place for those who want to discover the areas surrounding Umeå city centre. A popular walking route is to walk west from the city centre and then cross the river over the bridge Lundabron. The bridge takes you to Bölesholmarna islands and from there you can continue to the residential area Teg, located on the southern side of the river. You will get a nice walk back to the city centre across Umeå´s oldest bridge, Gamla bron, a total of about 4 km. 
Gammliaskogen
This is popular area for nature and cultural experiences, recreation and, during winter, cross country skiing. Here you will find walking paths along historic Västerbotten buildings and Sami huts, as well as paths in the Gammlia forest. In winter, there are walking trails run up by snowmobile. In the area you will find Västerbottens museum which is a popular excursion destination among families with children. It is only a 15 minute walk from Umeå city centre. 

Nydalasjön. Photo: Kristina Thelin
Nydalasjön
A nice and popular recreation area with a 10 km long illuminated walking and cycling path around the lake. There are opportunities for swimming and fishing and during the winter it is a well-liked area for skiers. You will find barbecue areas around the lake. This is also a popular place for Northern Lights enthusiasts during the dark time of the year.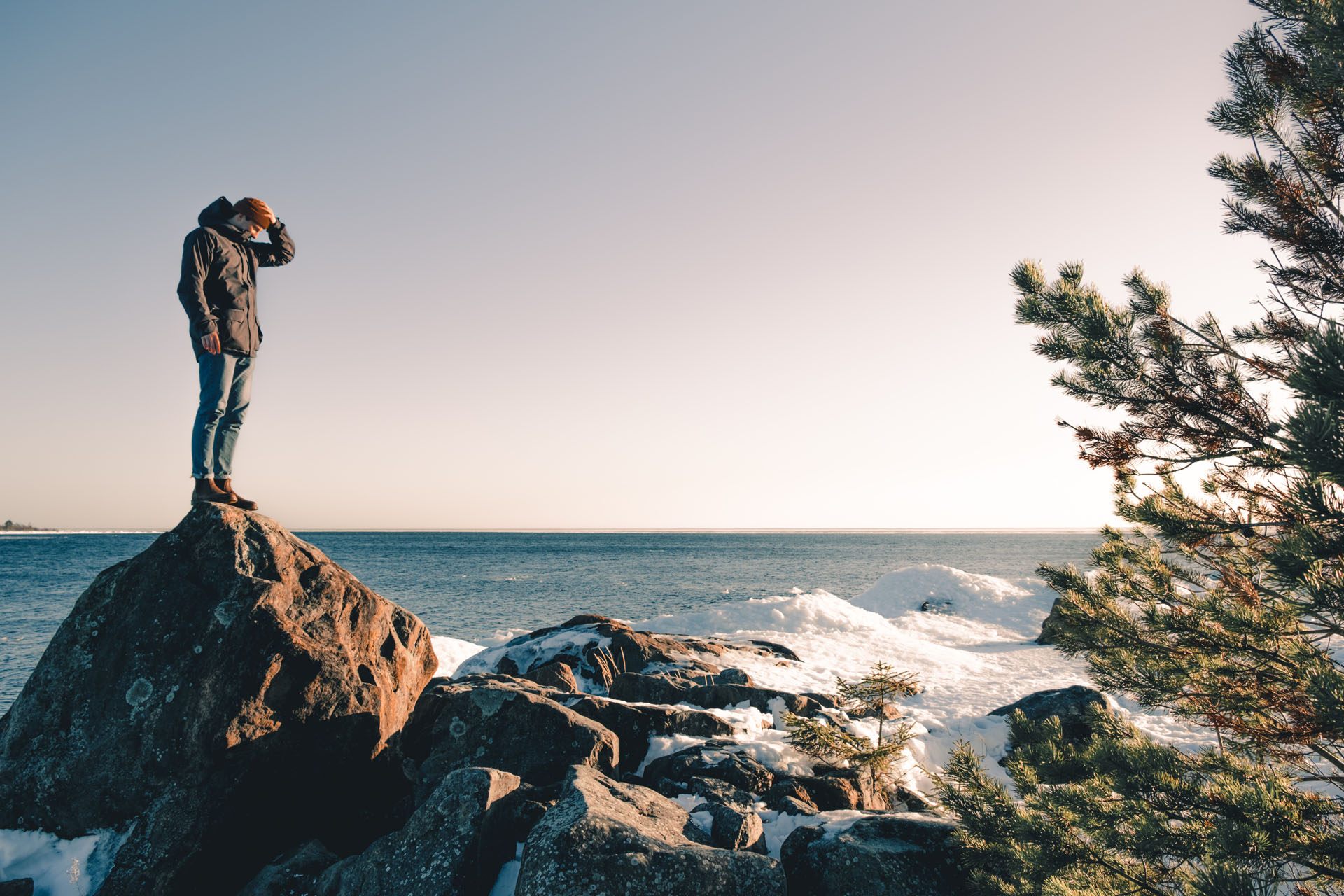 Strömbäck kont. Photo: Philip Avesand
Strömbäck kont
The nature reserve by the sea has a lot to offer. In addition to the many paths, there are wheelchair-accessible trails, which makes it easy to get to one of the nice barbecue areas. Firewood is available at several of them, as well as outdoor toilets and tent sites. The sunny cliffs at the far end of the reserve and Simphamn's sandy beach, offer close contact with the sea. In winter, there are good opportunities for ice fishing and skiing.
Grössjön
The lake Grössjön is located in the outskirts of Umeå and the surrounding nature reserve has several marked trails with prepared rest areas and outdoor fireplaces. Hike between dense forest, rocky fields and open bogs. The trails are easy to walk. Don't forget the binoculars as there are many birds as well as a bird tower in the reserve. The trail around Grössjön is 4.5 km.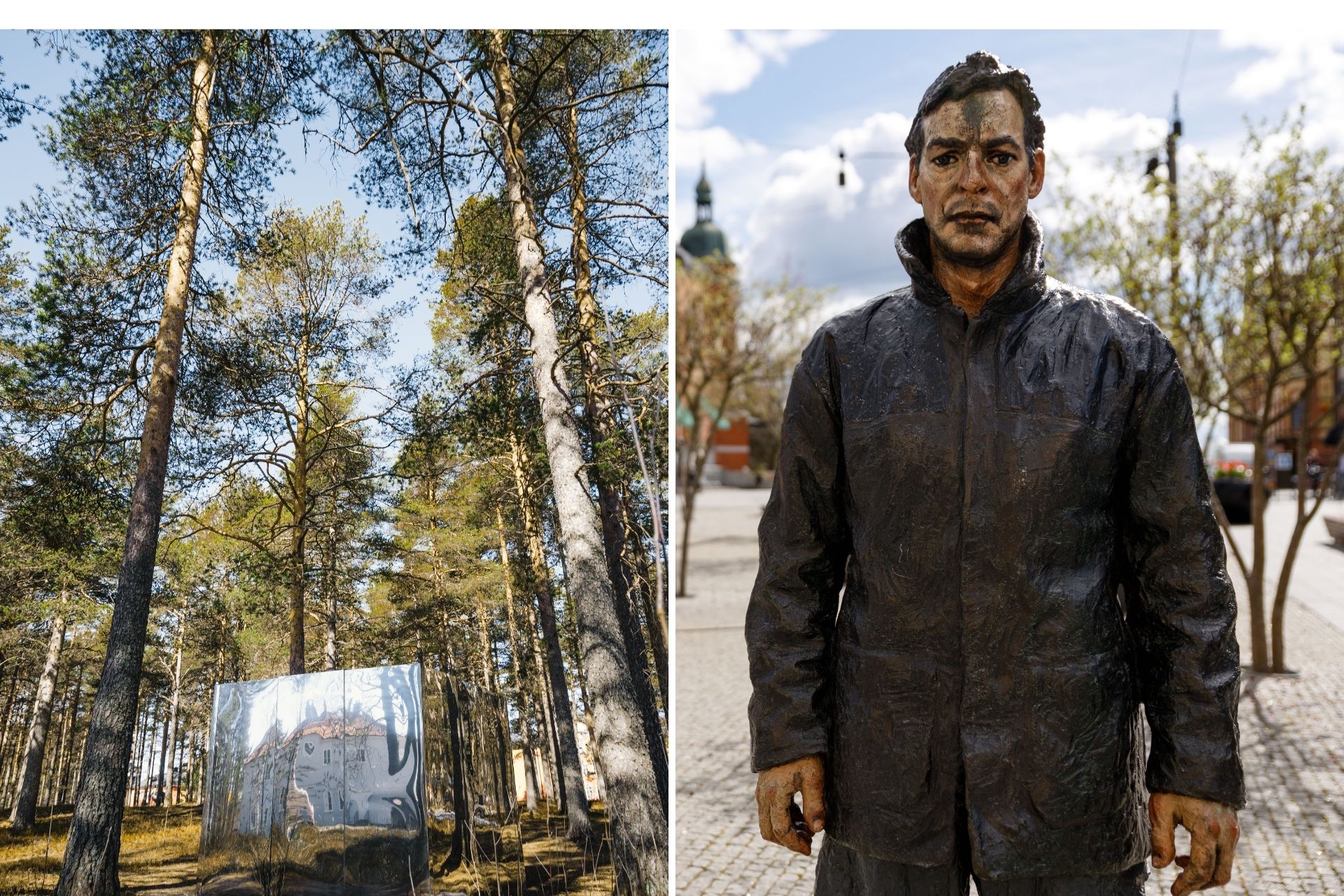 Umedalens skulpturpark/ Standing man. Photo: Philip Avesand           
Umedalens skulpturpark
One of Northern Europe´s foremost sculpture collections. Stroll around the park and discover works by international artists. More about the park. 
 
Art i Umeå
Walk the art route and discover some of the artwork in Umeå city centre. You can choose to discover 18 or 8 pieces of art. More about art i Umeå.