Are you dreaming of seeing the Northern Lights? Or do you just want to know the best places to witness this beautiful light show? Then you have come to the right place! Here we have gathered our best tips on activities and places to visit for an unforgettable experience under the Aurora Borealis.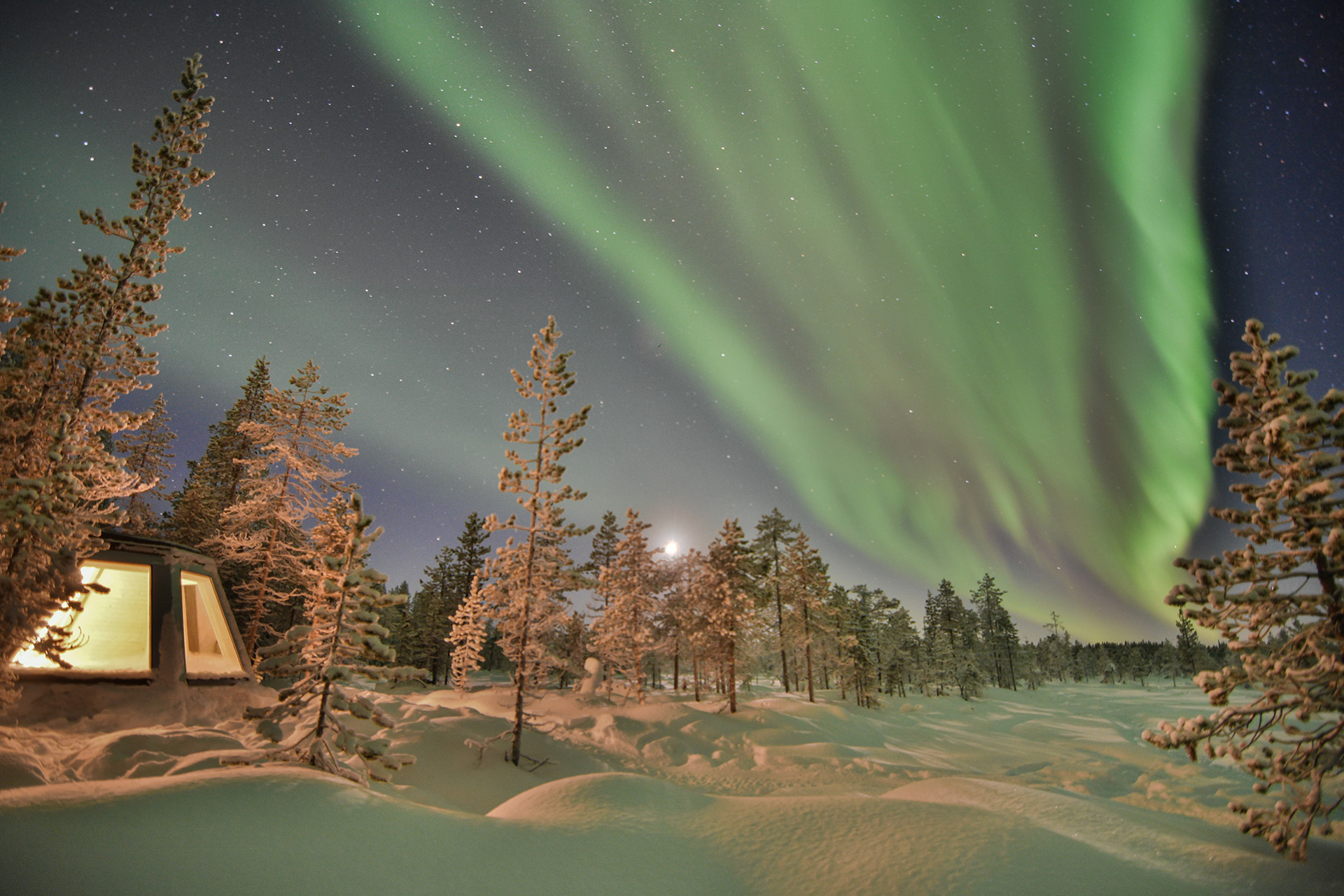 Northern Lights over Aurora Borealis Adventures Aurora Tepees. Photo: Explore The North
 
Northern Lights Activities
1. Northern Lights tour with Backfors Gård. Head out into the winter darkness and look for the Northern Lights during an unforgettable sleighride with sleighbells and all. The tour takes about one hour and halfway you will stop for "fika" and hot mulled wine.
2. Northern Lights photo tour with Granö Beckasin. Together with their guide, you will learn how to photograph the Northern Lights and how to perpetuate this magical phenomenon.
3. Spend the night in an Aurora Tepee with Aurora Borealis Adventures. You will be warm and comfortable, and sleep in a real double bed, while at the same time enjoying the night sky through the windows in the roof and walls of the tepee.
4. Book a MicroCabin with Coast To Fjäll. Each MicroCabin accommodates up to two people for a cozy stay in the middle of nature. Each MicroCabin is equipped with a wood-burning stove, two beds and a private terrace, perfect for aurora spotting on a clear winter evening.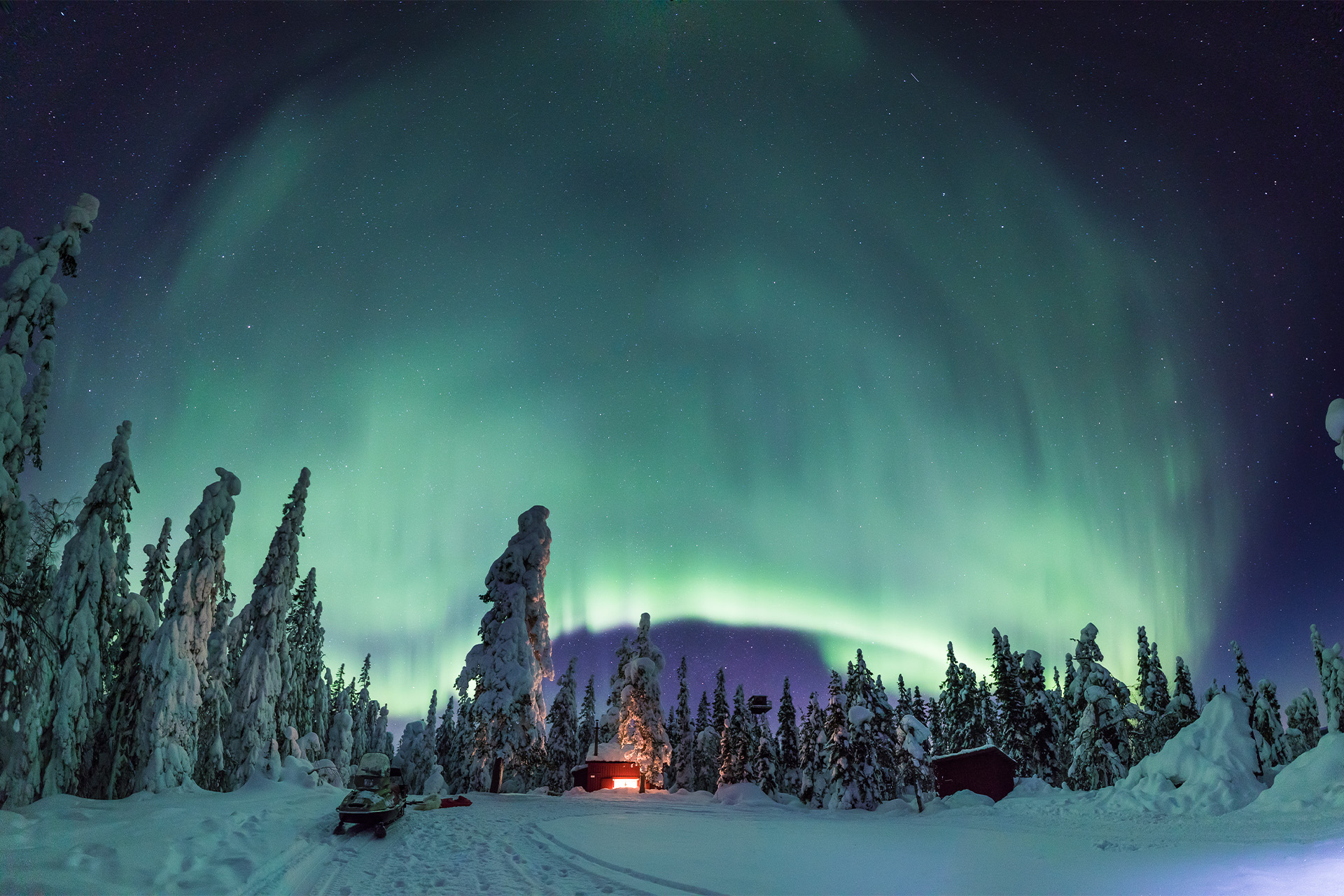 Northern Lights over Loberget. Photo: Fredrik Larsson
 
Where can you see the Northern Lights?
1. Lake Bäcksjön is a popular place for Northern Lights enthusiasts. By the lake there are plenty of rest areas where you can await the natural phenomenon.
Distance from Umeå: 22 minutes by car.
2.Lake Nydalasjön. Close to Umeå University the recreation area of Nydala offers a lighted trail around the lake with barbecue areas and wind shelters.
Distance from Umeå city centre: 10 minutes by car.
3. Lake Tavelsjön. Look for the Northern Lights at the popular lake Tavelsjön. Stay down by the water or head for the top of the mountain Tavelsjöberget. The view from above is amazing!
Distance from Umeå: 30 minutes by car.
 
Want to learn more about the Northern Lights and get a heads up when it is visible here in Umeå? Then follow Umeå Aurora Hunters on Facebook for daily updates.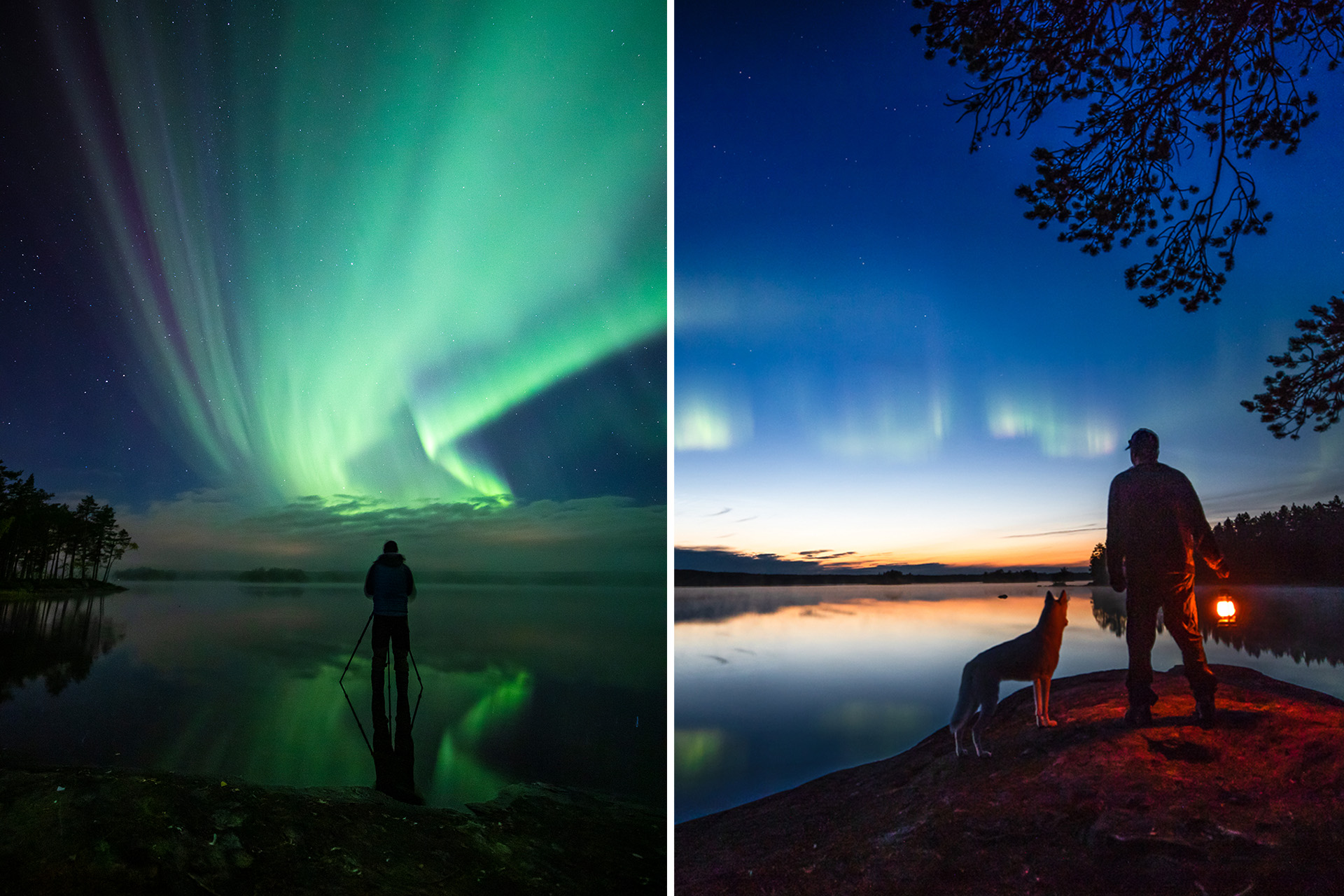 Northern lights above Bäcksjön. Photo: Fredrik Larsson
 
Umeå Aurora Hunters
In the popular Facebook group Umeå Aurora Hunters interested aurora spotters gather to share experiences and get aurora forecasts, tips and information on how to best capture it with your camera. The group was created to share photos between student friends at Umeå University but has gained followers from all over the world. Fredrik Larsson, one of the founders, says this about the interest:
- "Interest in the Northern Lights has exploded in recent years and is steadily increasing as we move towards a more active cycle on the sun, which gives us an increased chance for the Northern Lights in the coming years. The group attracts a lot of people as we have a very good community where everyone is welcome regardless of whether you are a professional or seeing the Northern Lights for the first time. We also make up-to-date forecasts and lay down on an everyday level that is easy to understand without understanding all the scientific terms. This together with the fact that we write in English in the group makes it accessible to a wide target group."