Bicycle, bus, car, taxi or why not a lovely walk? Here you can find easy ways to get around Umeå during Rally Sweden.

This information is no longer relevant.
Bus
To reduce traffic in the city and make it easier for you to get around during Rally Sweden, extra buses have been installed during the rally days. You who have a rally ticket also travel for FREE with all buses IN UMEÅ (Citybussar and Ultra). The city buses to Red Barn Arena start from Vasaplan (Stop L) and Renmarkstorget. There are buses going to selected stages from Umeå, but also from Vindeln and Nordmaling.
All information about buses can be found on Bus during Rally Sweden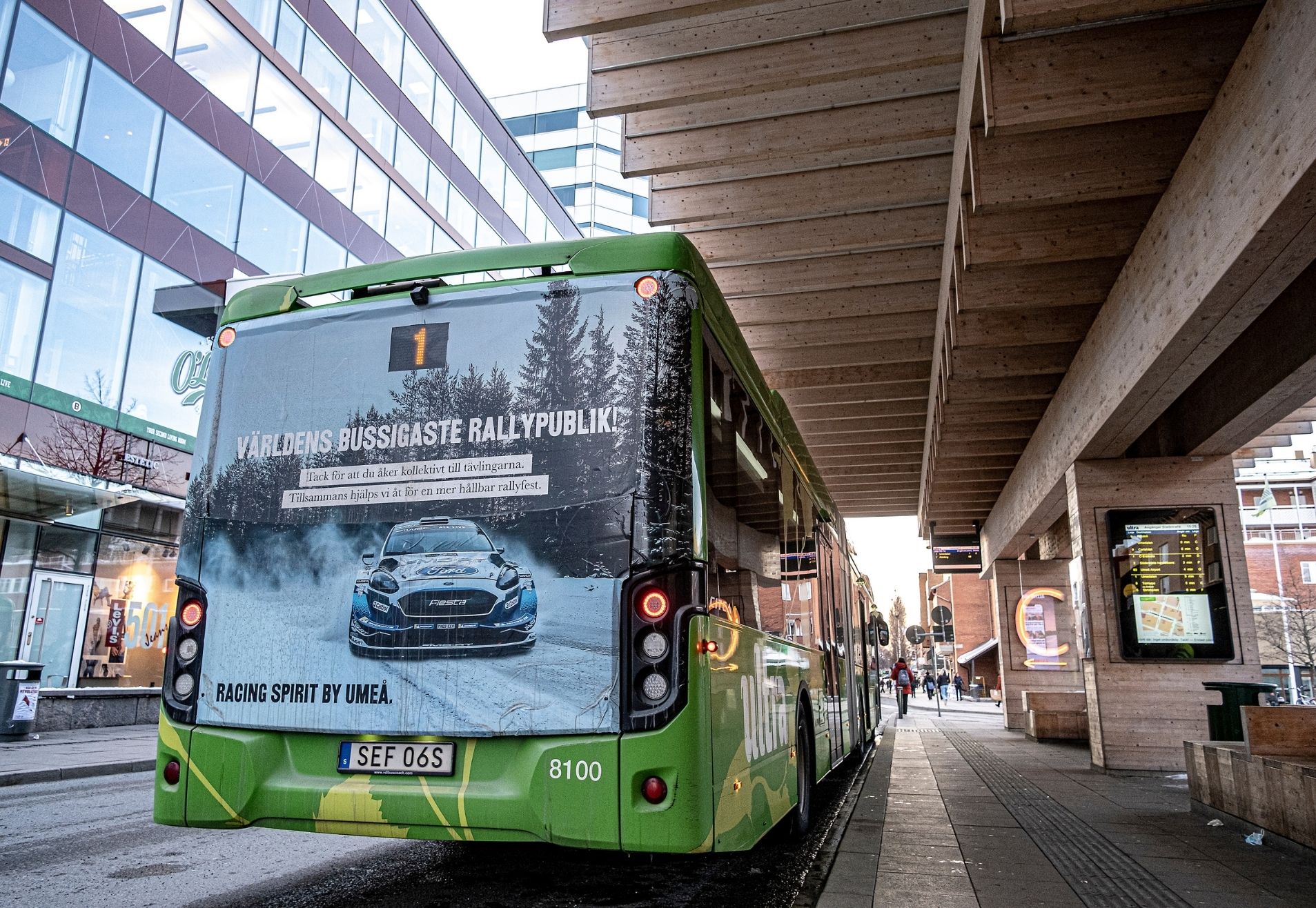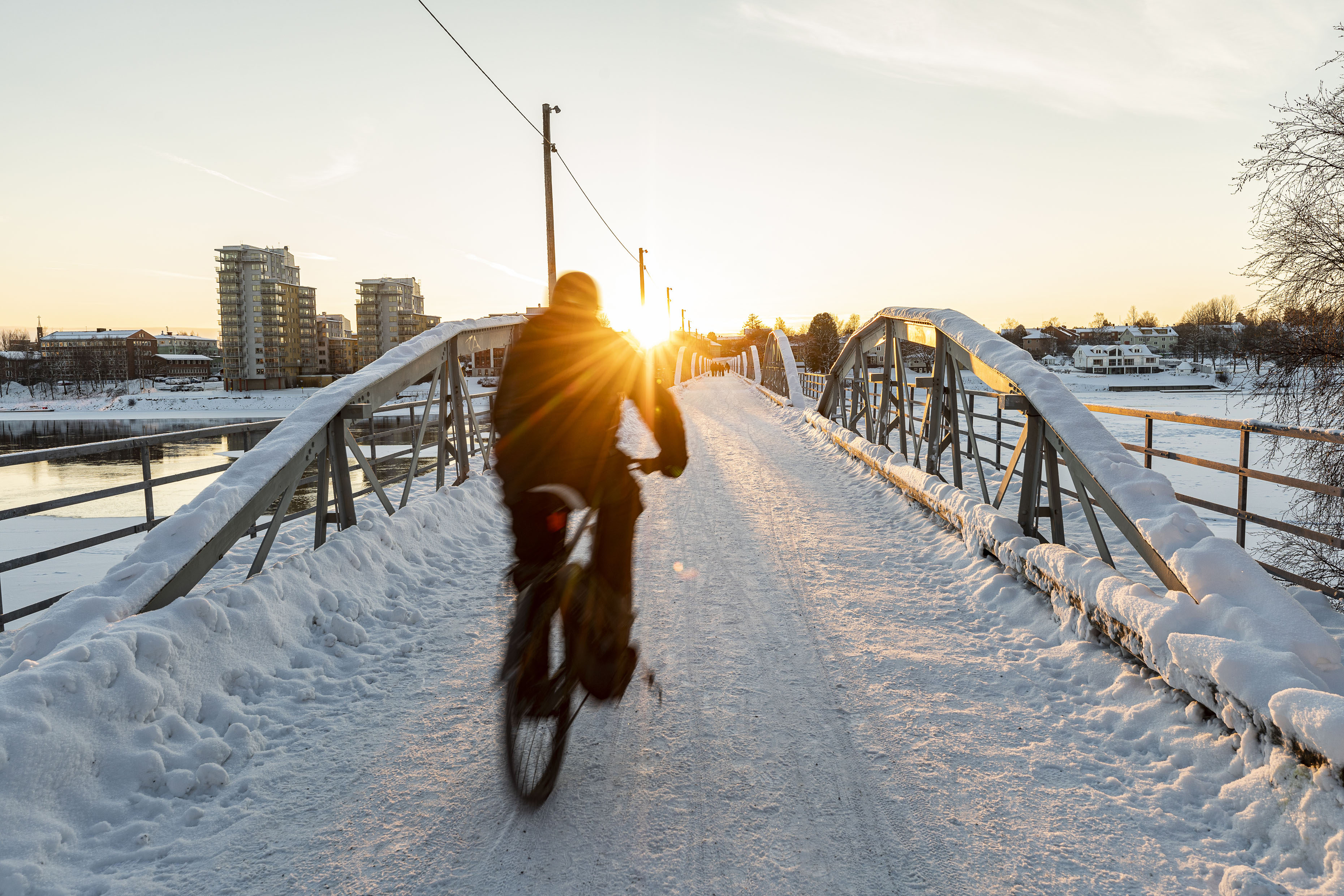 Bicycle or walk
Umeå is a city you can get around without effort. If you want to easily get to the different areas with a little more freedom, there are good opportunities to rent bikes or just go where you are going.
Rent a bike from Cykel och Mopedhandlaren i Umeå AB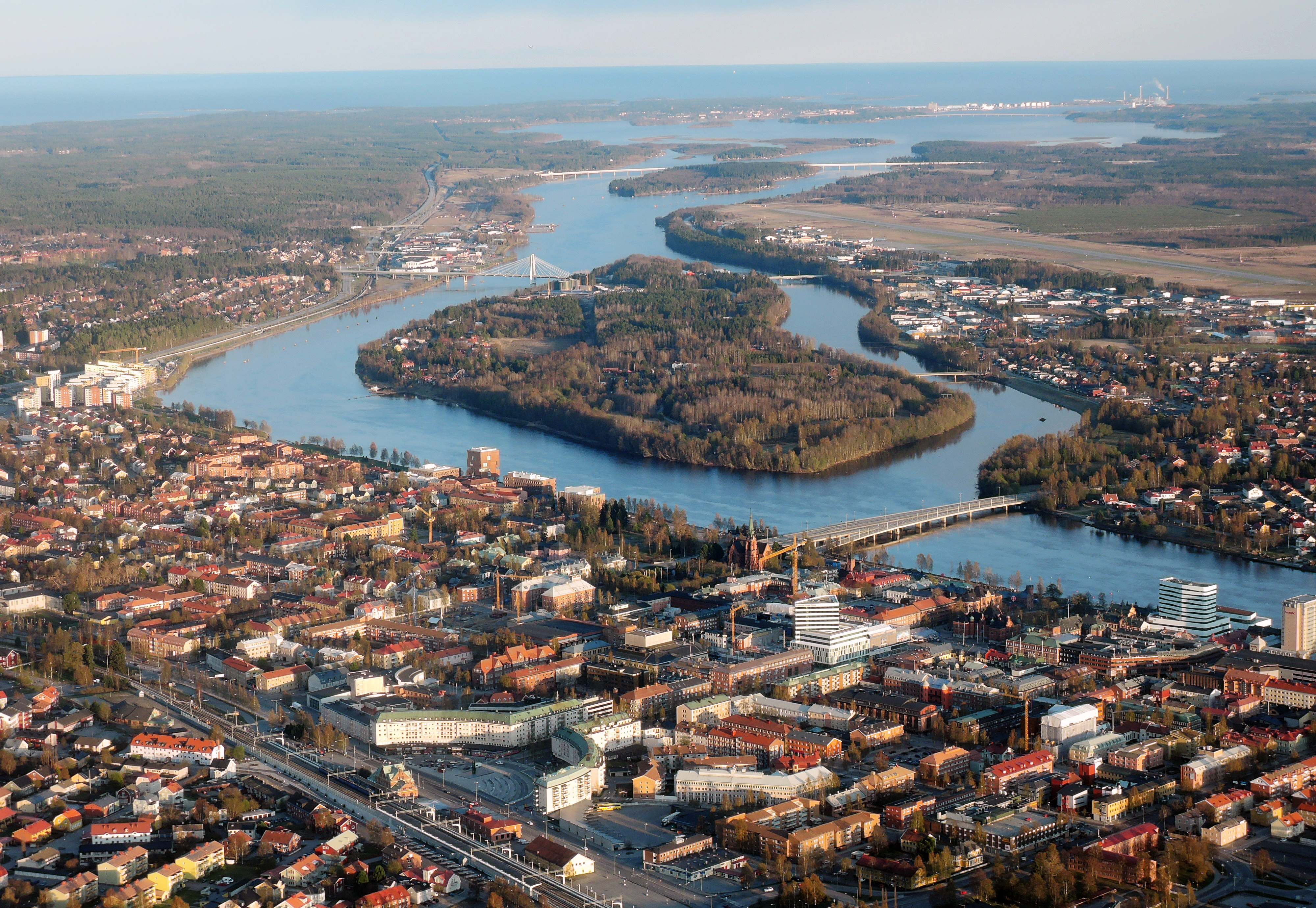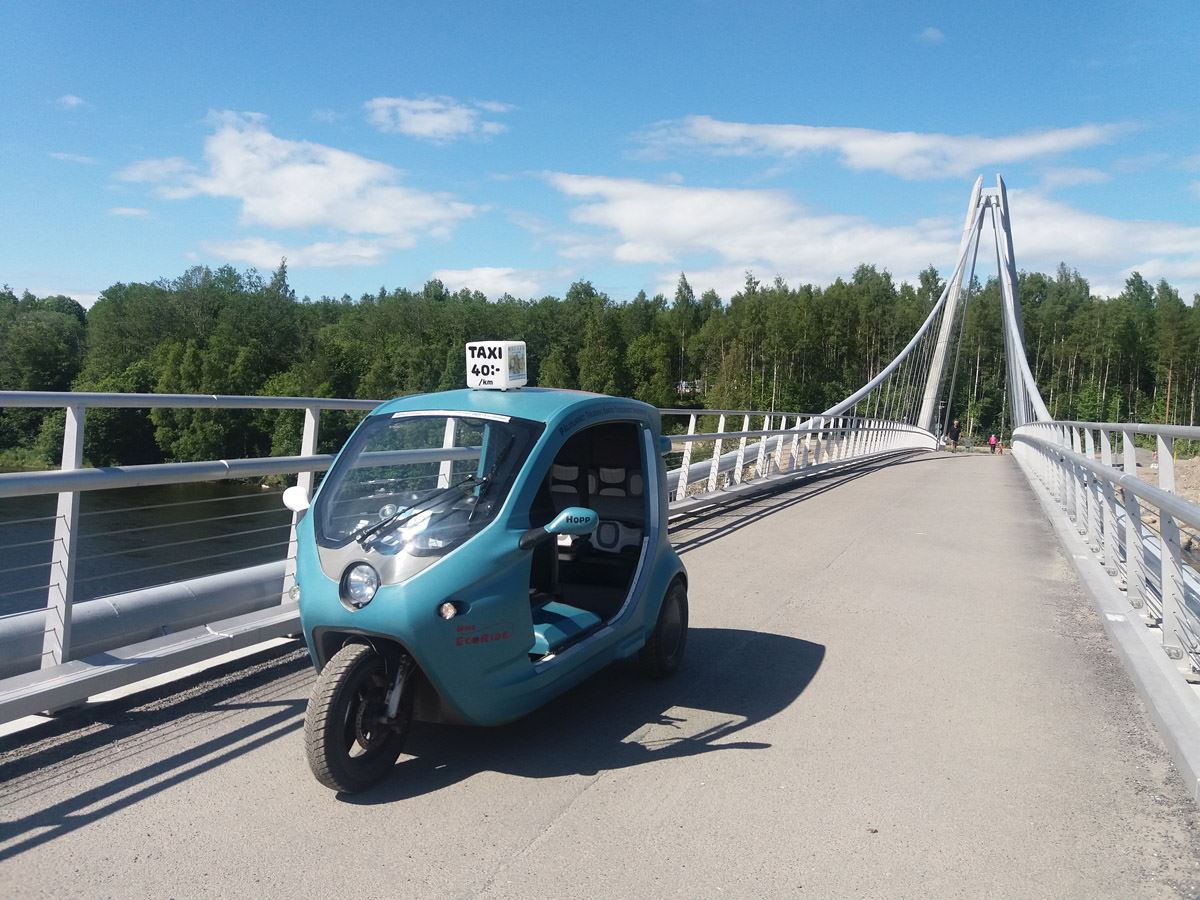 Taxi
The taxi companies in Umeå will be equipped to take you straight to the areas. Call well in advance so you do not miss anything.
UmeEcoRide - Take an electric pod taxi on the bike paths. Take a ride from the airport / train station or to the different areas.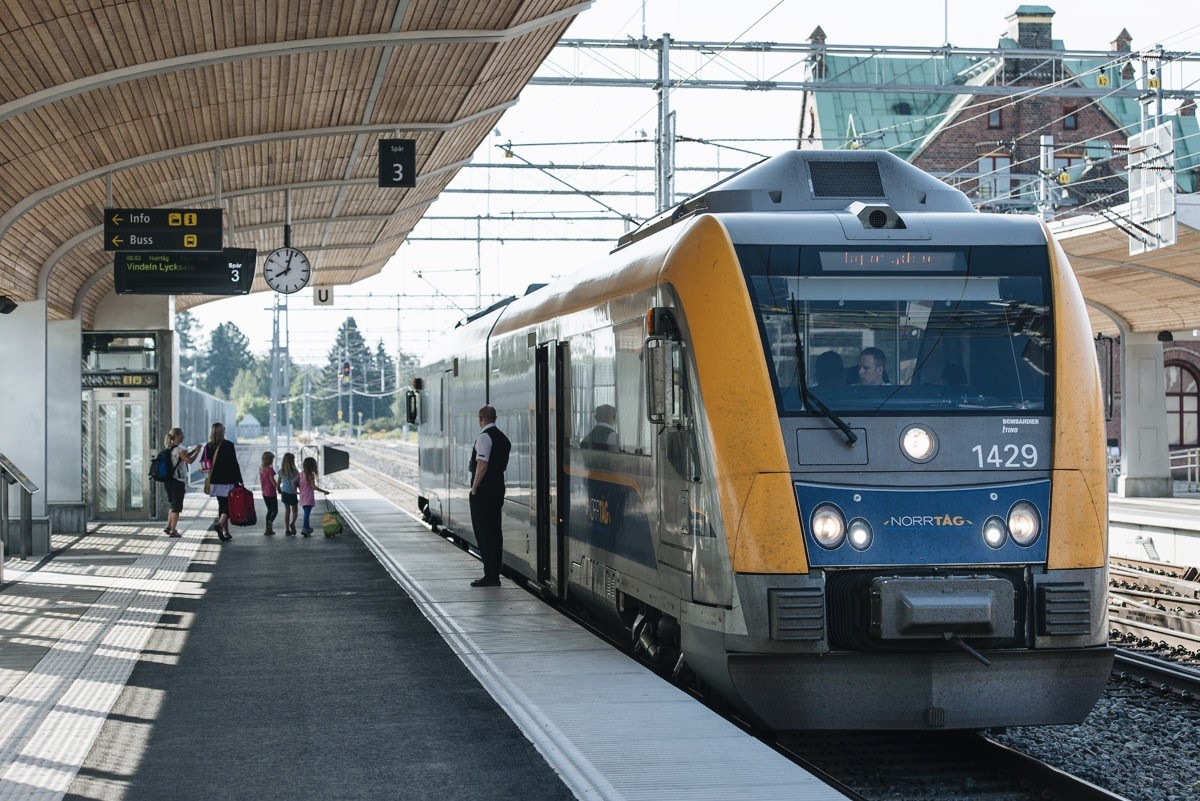 There are many easy ways to get to and from Umeå, both on land, in the air and at sea.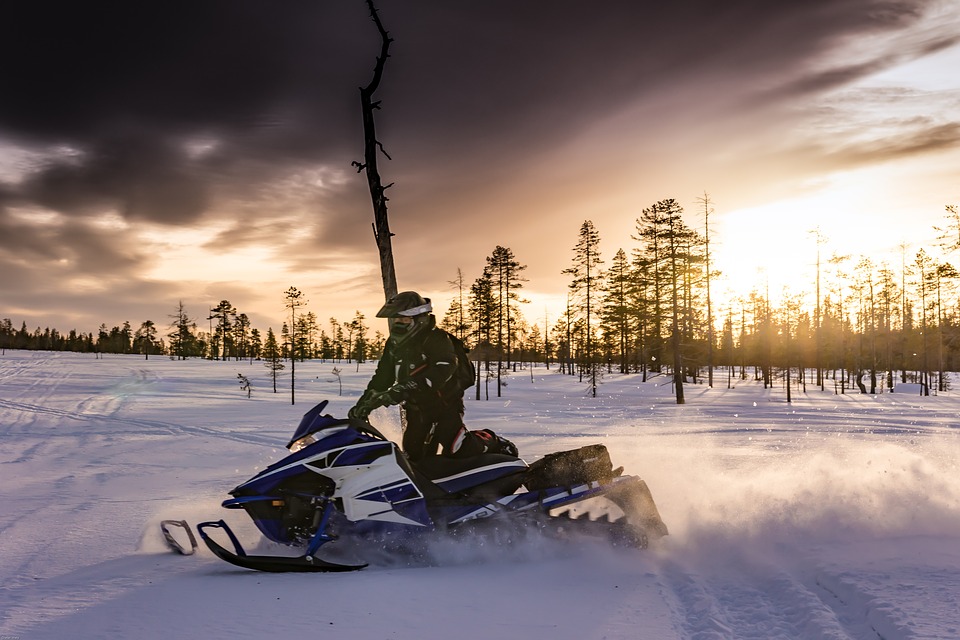 Bus from Umeå to stages
There will be rally buses run by Umeåbuss transporting spectators to selected stages. These buses are not free of charge and you need to buy a separate rally bus ticket.
Here you can order your bus ticket and find information regarding stages, departures and prices
Bus from Nordmaling and Vindeln to stages
There will be free bus transport from Vindeln to the stages in Kamsjön and Kulbäcksliden.
See bus times and stops here
There will be free bus transport from Nordmaling to Långed.
See bus times and stops here
Visit our Bus page for all information regarding bus travel during Rally Sweden
Snowmobile
For the first time, there will be designated places for spectators who come by snowmobile. It is very important that the snowmobile drivers uses the snowmobile trails and that no free riding is practiced. Impact on nature and the fact that reindeer can be frightened is the reason for this. If the reindeer are frightened so that they move in the direction of the rally stages, this would cause a safety risk and in the worst case, the stage must be cancelled.
More information and map regarding snowmobile trails and rules
Parking for car, trailer and scooter in Vindeln
On Renforsskolan located next to road 363 and in Vindel-Ånäset, there will be parking for cars and trailers as well as snowmobile parking adjacent to the snowmobile trails that go to the public areas around the rally sections. There will also be parking opportunities at Flakabäck.
Parking Renforsskolan: See map here 
Parking Vindel-Ånäset: See map here
Parking Flakabäck: See map here
Remember not to park so you are blocking roads as this can make ambulance work more difficult should an accident occur.