During summer, Tavelsjö offers a great variety of experiences and activities. Here you can, among other things, paddle, hike, bike, climb any of the mountain peaks and eat good locally produced food.
Beautiful hiking 
In Tavelsjö you will find a varied landscape with several hiking trails and peaks with varying degrees of difficulty. For each mountain there is a marked path from its foot all the way up to the top. The mountains in Tavelsjö offer everything from a shorter hike of 0.5 km to a slightly longer hike of 2.1 km one way. Here you can read more about the challenge Ten Peaks in Tavelsjö
 
Tavelsjön Runt - Nice hiking trail of 23 km around the lake. You can start your hike anywhere along the trail. There are many places suitable for a picnic where you can also enjoy the fantastic views around the lake.The trail is primarily intended for hiking, but it is also possible to cycle.
Tavelsjöleden - A popular hiking trail that starts in Umeå city centre and goes all the way to Tavelsjö. The trail is a combination of forest and mountain paths, small roads and is accessible most of the year. If you choose to cycle along the trail, you get a pleasant and partly challenging cycling.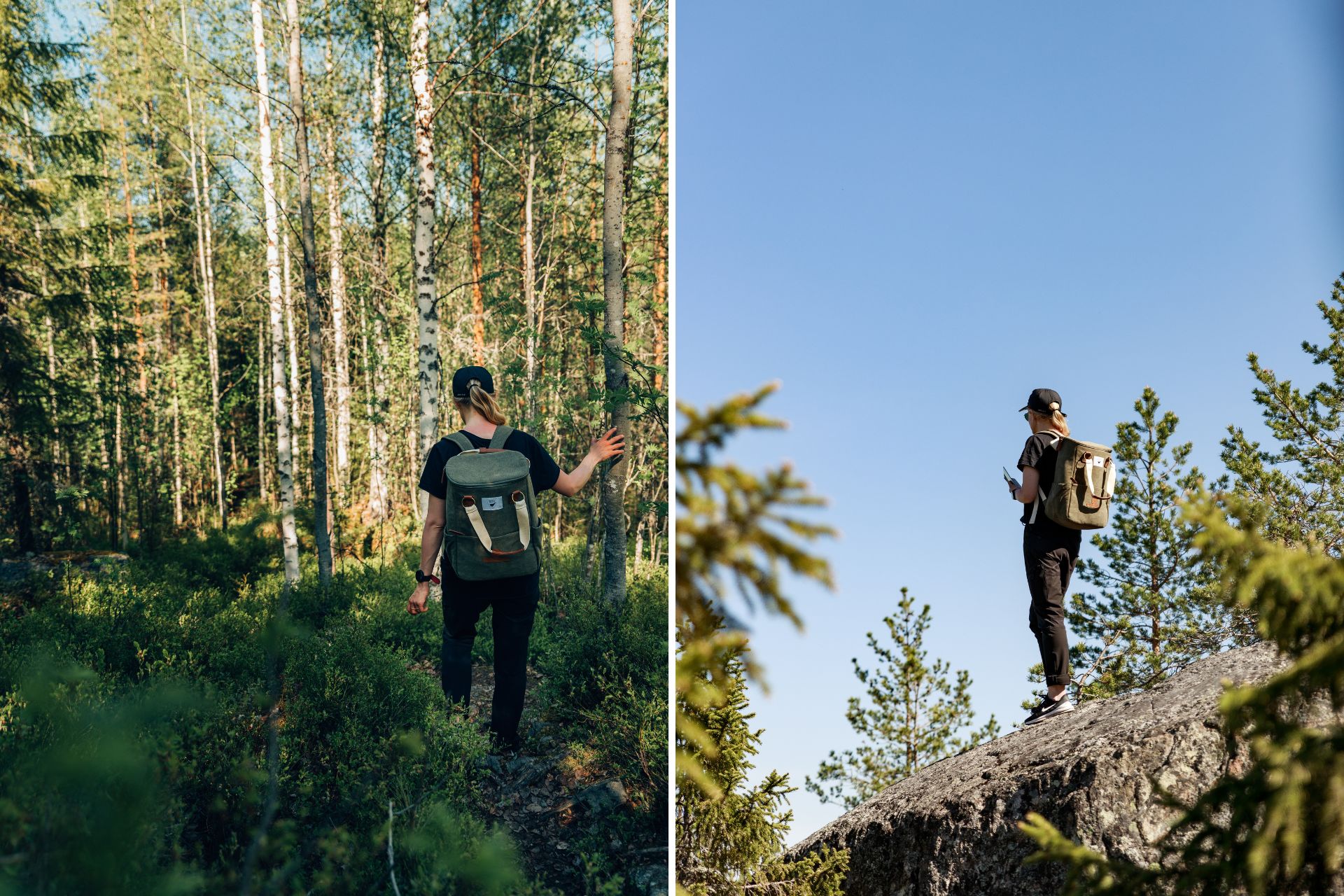 Paddle on the lake
Tavelsjön is the largest lake in Umeå with an area of 9.74 square kilometers. An ideal water to paddle in as a beginner or experienced paddler. You can rent a canoe, kayak or sup board at Tavelsjö kanot & kajak   
Nice places to eat
Tavelsjö Wärdshus has genuine and well-cooked food that is locally produced, locally grown and organic as far as possible. Here you will also find a good selection of vegetarian and vegan food.
Sundlingska Gården use produce biodynamically grown from their own farm, Amandus odlingar. Stop by for food and drinks.
Do not miss...
Blåeld is the shop for those who like things for the garden. Here you can buy candles, lanterns, fountains, garden furniture, garden decorations, ceramics and much more