Umeå is a fantastic food town. Nine of the city's restaurants are listed in the White Guide (Sweden´s top publication for restaurant recommendations) and most of the restaurants, regardless of focus, use produce from our part of the country.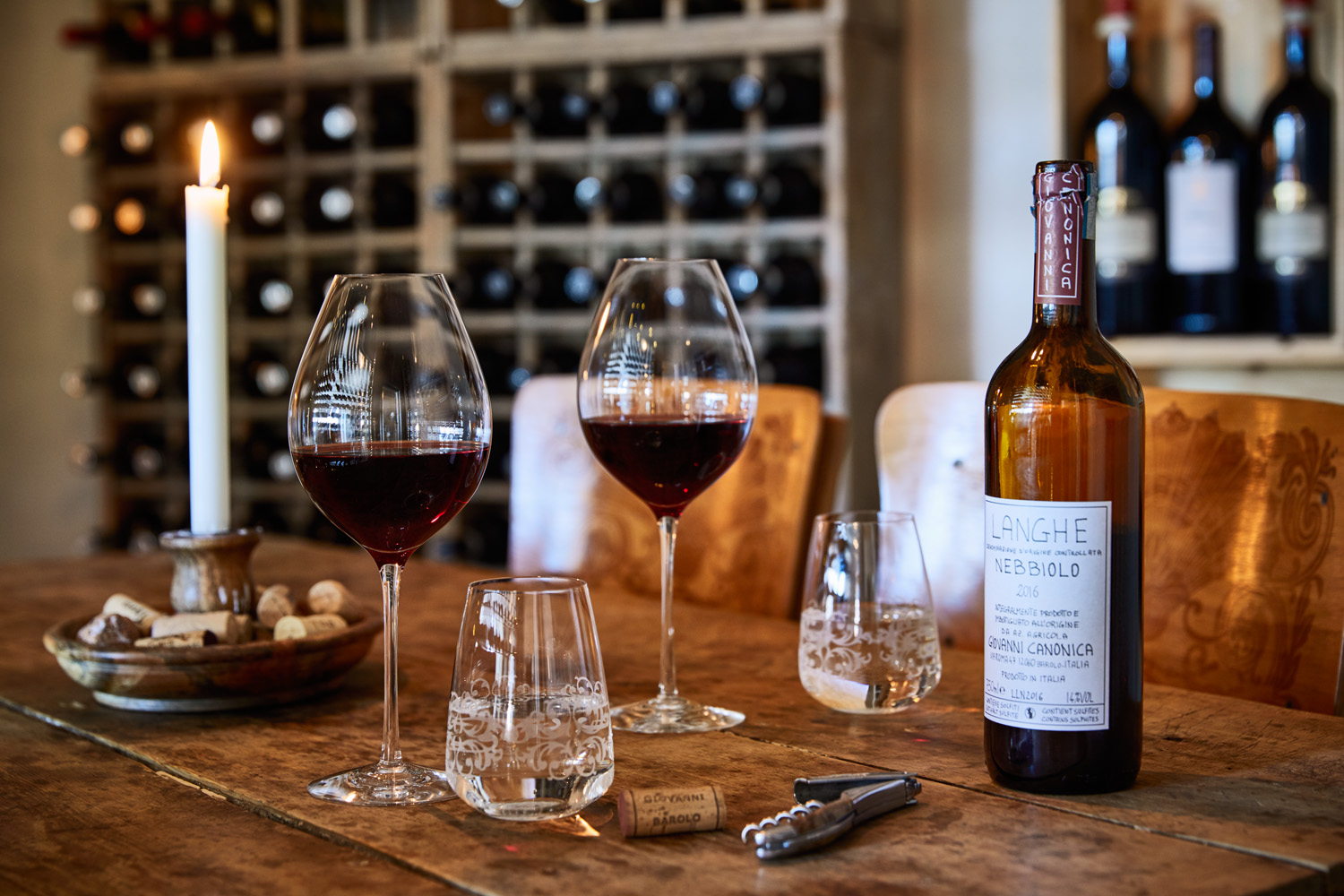 Köksbaren 
A popular restaurant for anyone who enjoys socializing and eating first class food prepared from the best available ingredients. The seasons control the menu which is created from the very finest produce. More information. 
 
Gotthards Krog
Did you know that one of the worlds coolest restaurants can be found in Umeå? At least according to The Guardian. Gotthards Krog is all about sustainability - they even have their own vegetable garden. More information. 
 
Hunger & Törst 
A visit here should be equally exciting and varied each time. In the warm atmosphere of the restaurant there is a curiosity and love for the local and seasonal ingredients. A new seven-course menu is composed each week where you as a guest choose whether you want to eat 7, 5 or 3 dishes. More information.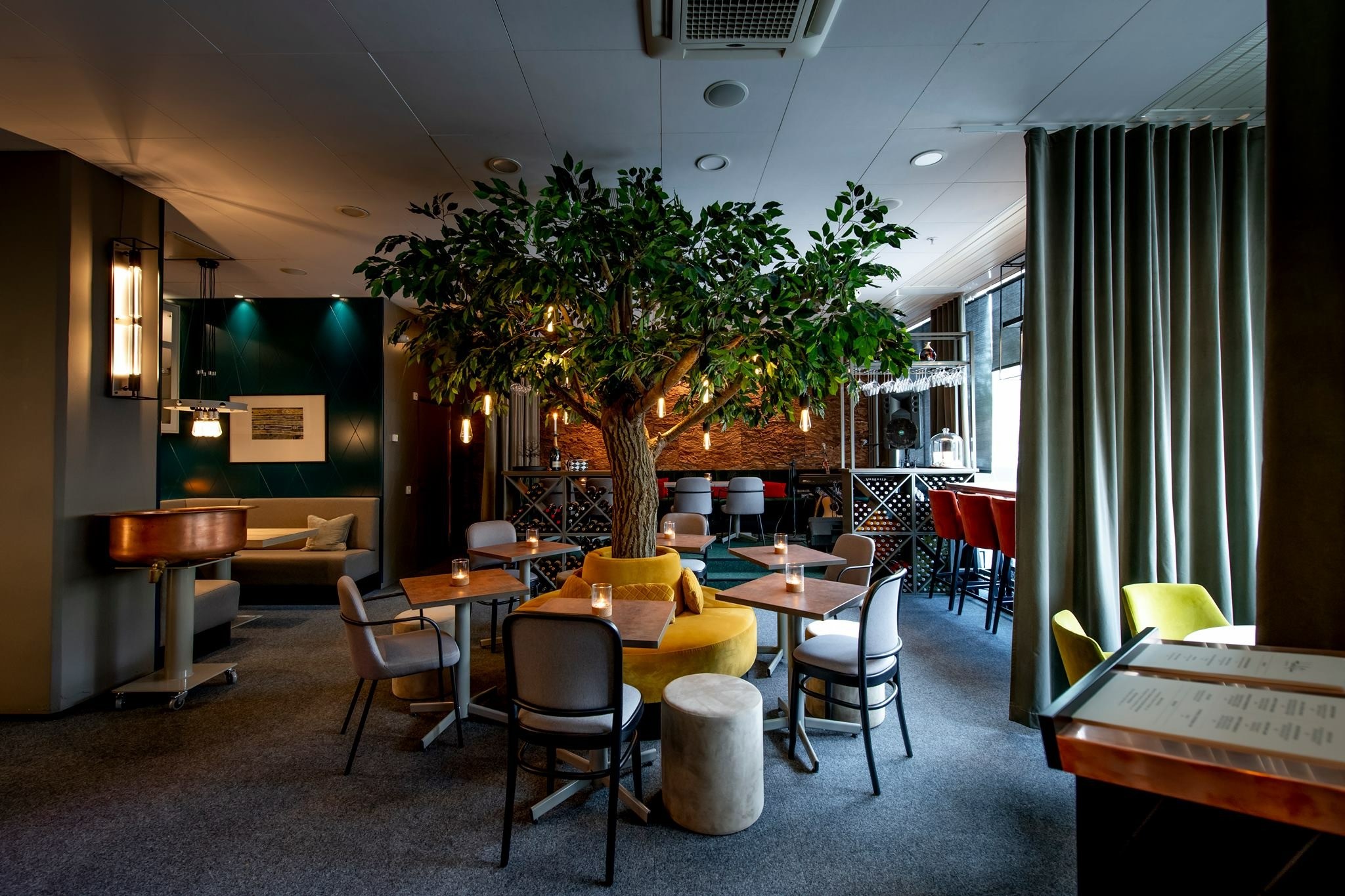 Harlequin by Hunger & Törst
A vibrant metropolitan restaurant adapted to Umeå's curiosity and high demands for quality experiences. The menu is constantly changing and is based on the chefs' mood and what is in season. More information. 
 
Wild River 
This summer restaurant is the hidden gem next to the beautiful and dramatic rapids of the Vindelälven river. With a focus on what the season has to offer and the main characteristics of the ingredients, you are offered a meal in a grand and cozy environment – right in the middle of Mårdseleforsen's nature reserve. More information. 
 
Bistro Le Garage 
Discover a real gem on the outskirts of Umeå, surrounded by the Umedalen sculpture park. Here the menu is firmly rooted in French home cooking, but with ingredients that are taken as far as possible from local suppliers. More information.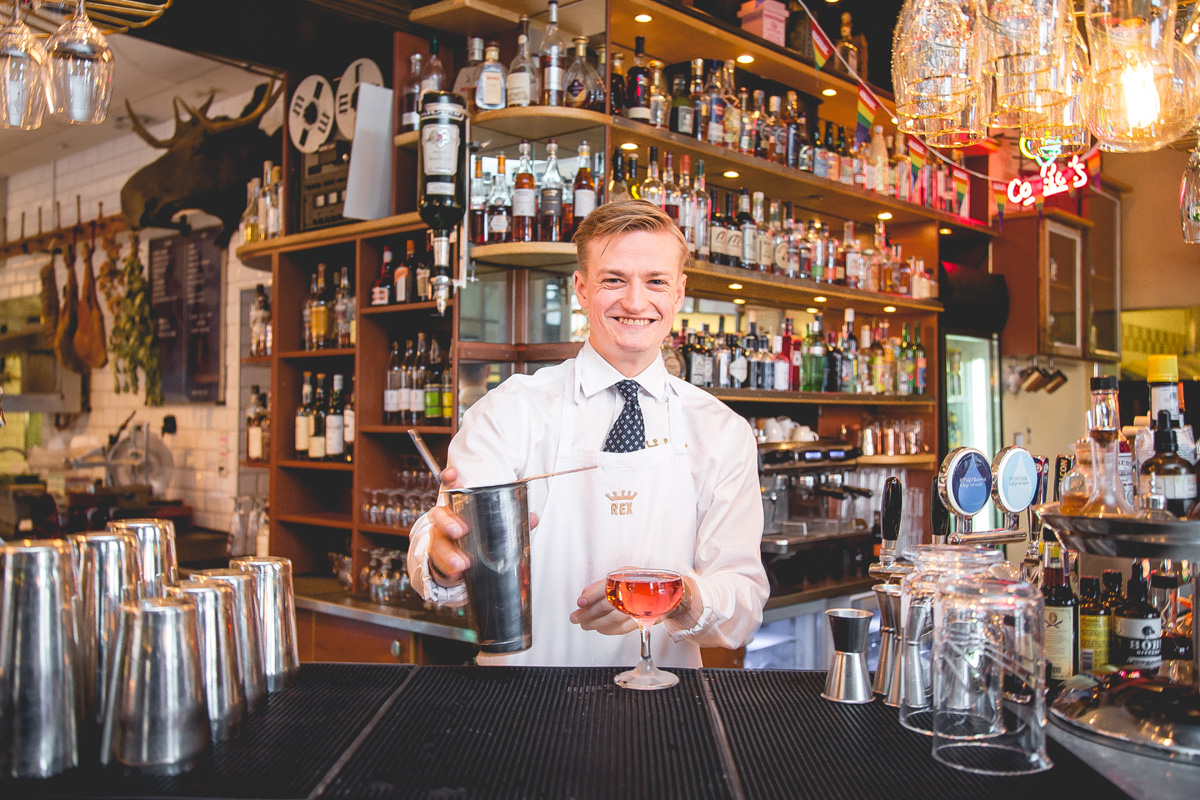 Rex Brasserie 
The brasserie in the town hall opened its doors in 1996 and has come to be a dear institution in Umeå. With the soul of France and the heart of Norrland, the menu moves with the seasons. The building also houses the Juliette cocktail as well as the Rådhuskällaren pub. More information. 
 
Kvarkenfisk 
In the beautiful fishing village Rovögern you will find Kvarkenfisk – the seafood restaurant by the sea. Thanks to the fishing and the knowledge in processing the catch, they can offer delicacies fresh from the sea and prepared by skilled chefs. More information. 
 
Tapas Bar Deli 
Cozy tapas restaurant with a family atmosphere. The food is prepared with inspiration from the Spanish countryside, but with local elements and a thought for sustainability and the environment. More information.