Christmas is a time we want to celebrate with love, care and security. This year, Christmas in Umeå offers a number of different activities, but the planning is not really finished yet. We fill this page continuously with current information for Christmas 2021!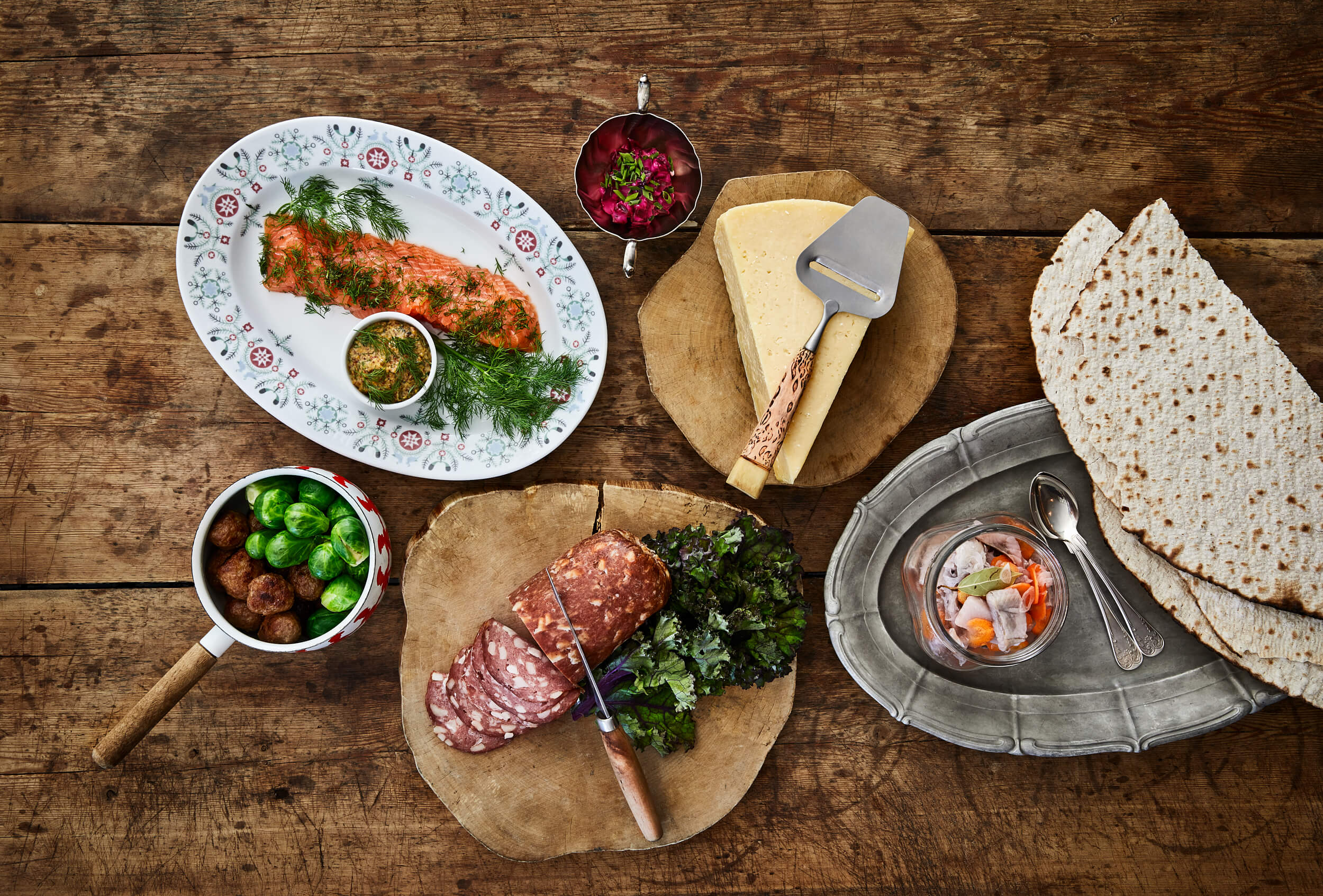 Foto: Bistro Le Garage
Christmas food in Umeå
Find your Christmas spirit and clear your mind for a while with good food and drink in wonderful settings. On our page about Christmas food we have listed different types of Christmas smorgasbords – all corona-adapted, however served in different ways. Find the option that suits you best!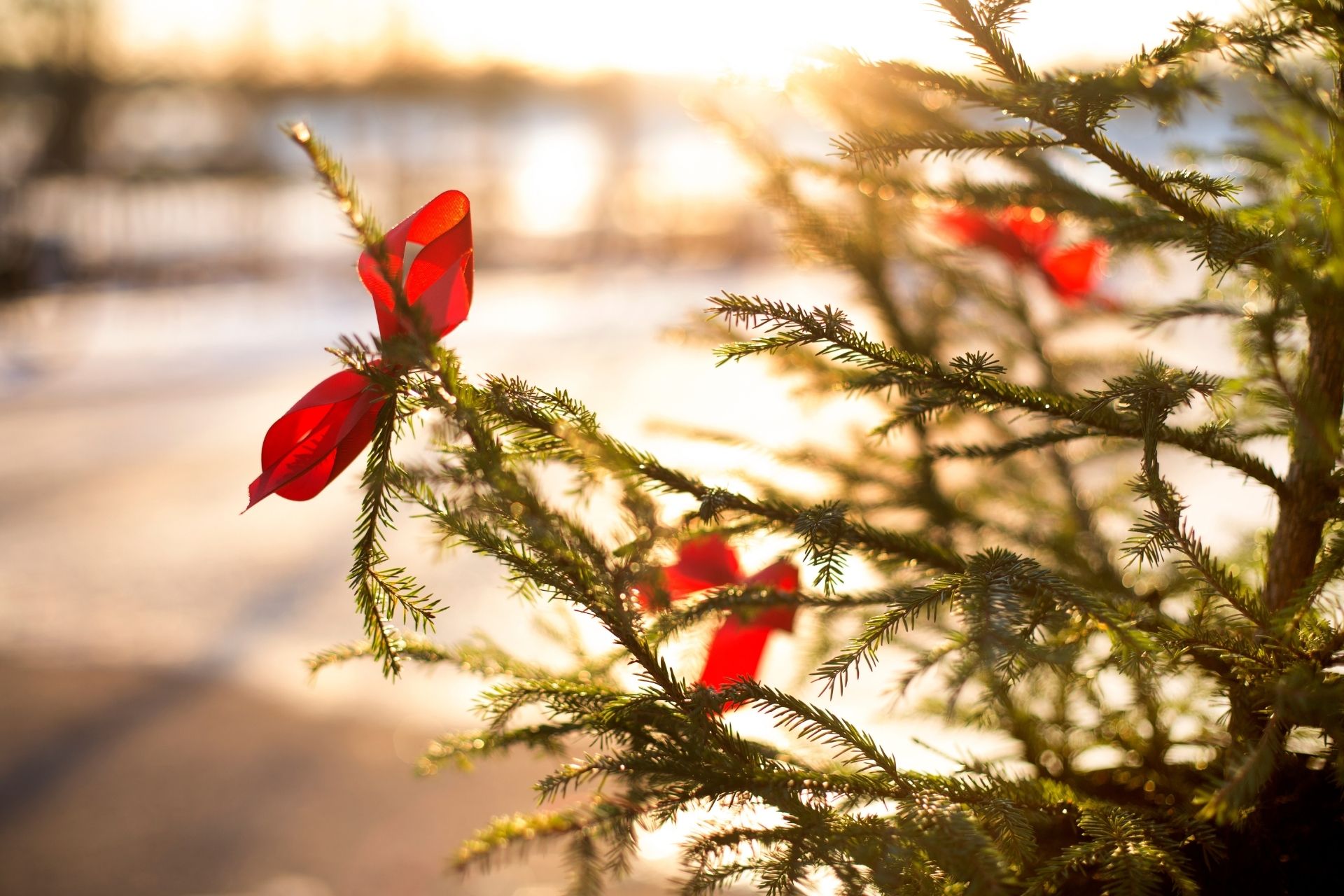 Christmas Markets
What would December be without a visit to any of the Christmas markets around Umeå? Here you will find information and inspiration about some of our favorites. More about Christmas Markets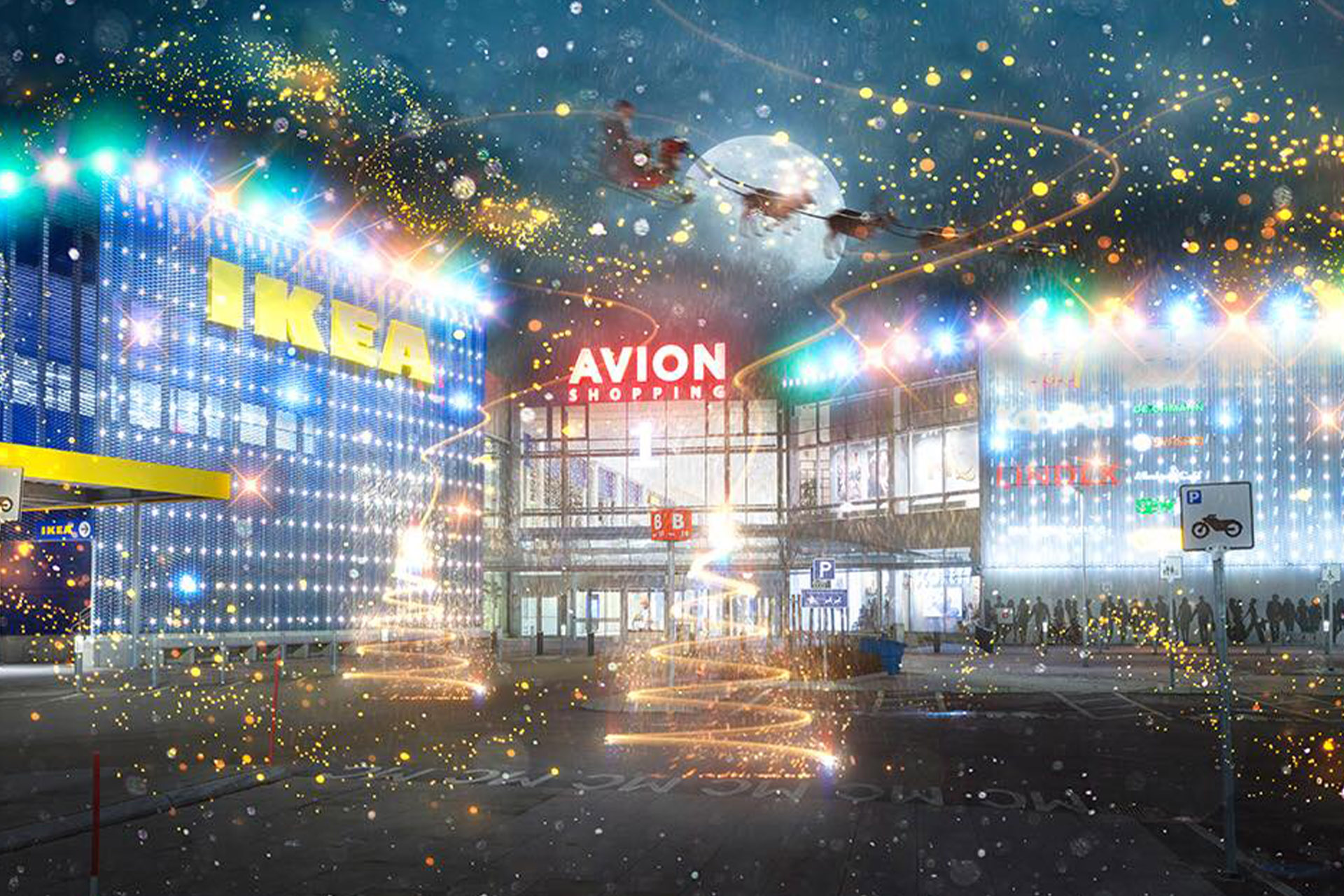 Bild: Avion Shopping 
Christmas at Avion Shopping
There will be a lot of activities and exciting events at Avion shopping, but the program is not ready yet. Maybe there will be pop-up shops, Christmas mysteries and much more. Soon there is more information for the coming Christmas. More about Avion shopping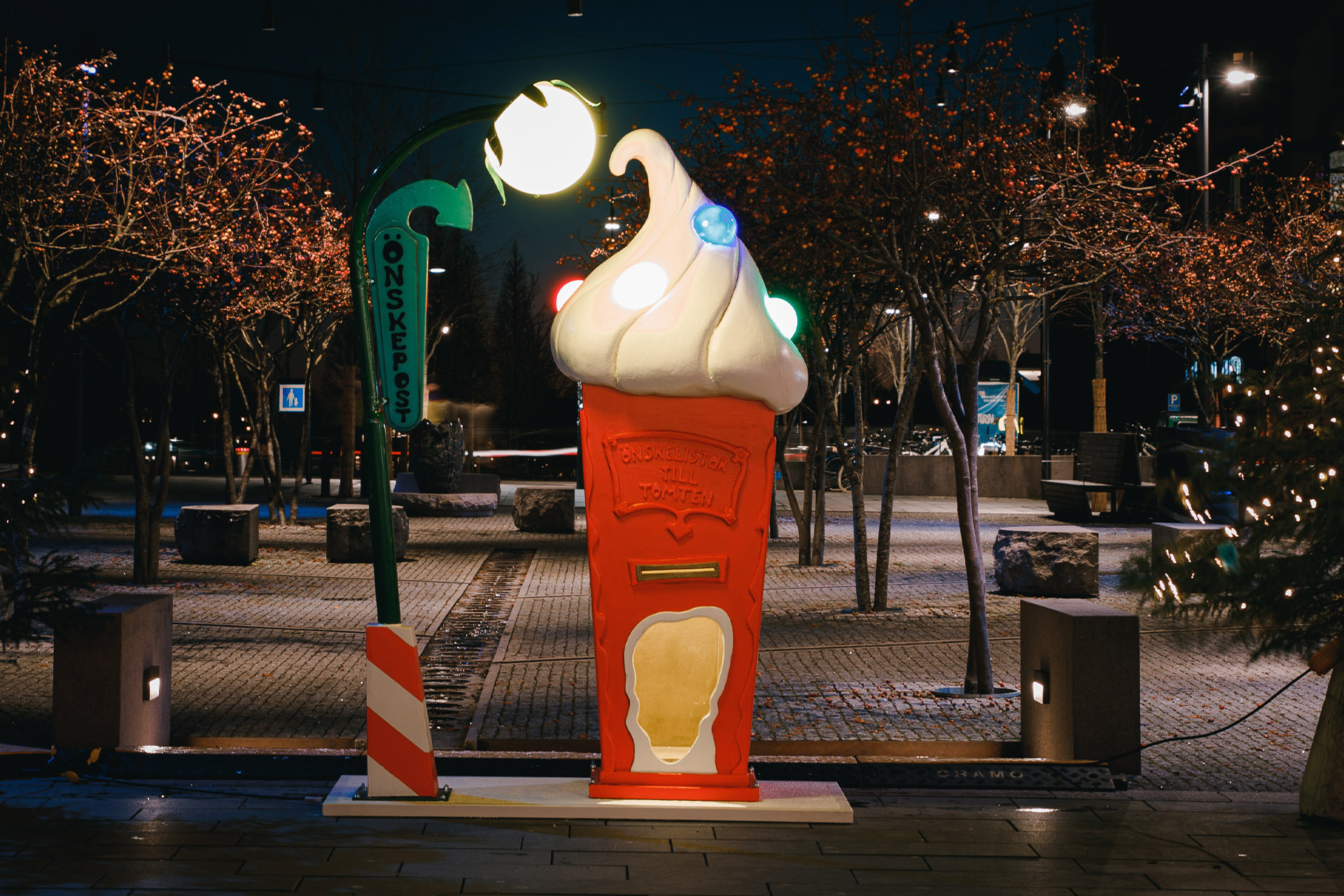 Activities in Umeå city centre
Christmas in downtown Umeå offers a number of different events, ranging from atmospheric Christmas decorations, an exciting Christmas gift hunt and Santa's own mailbox. Soon there will be more information about Christmas events in the center.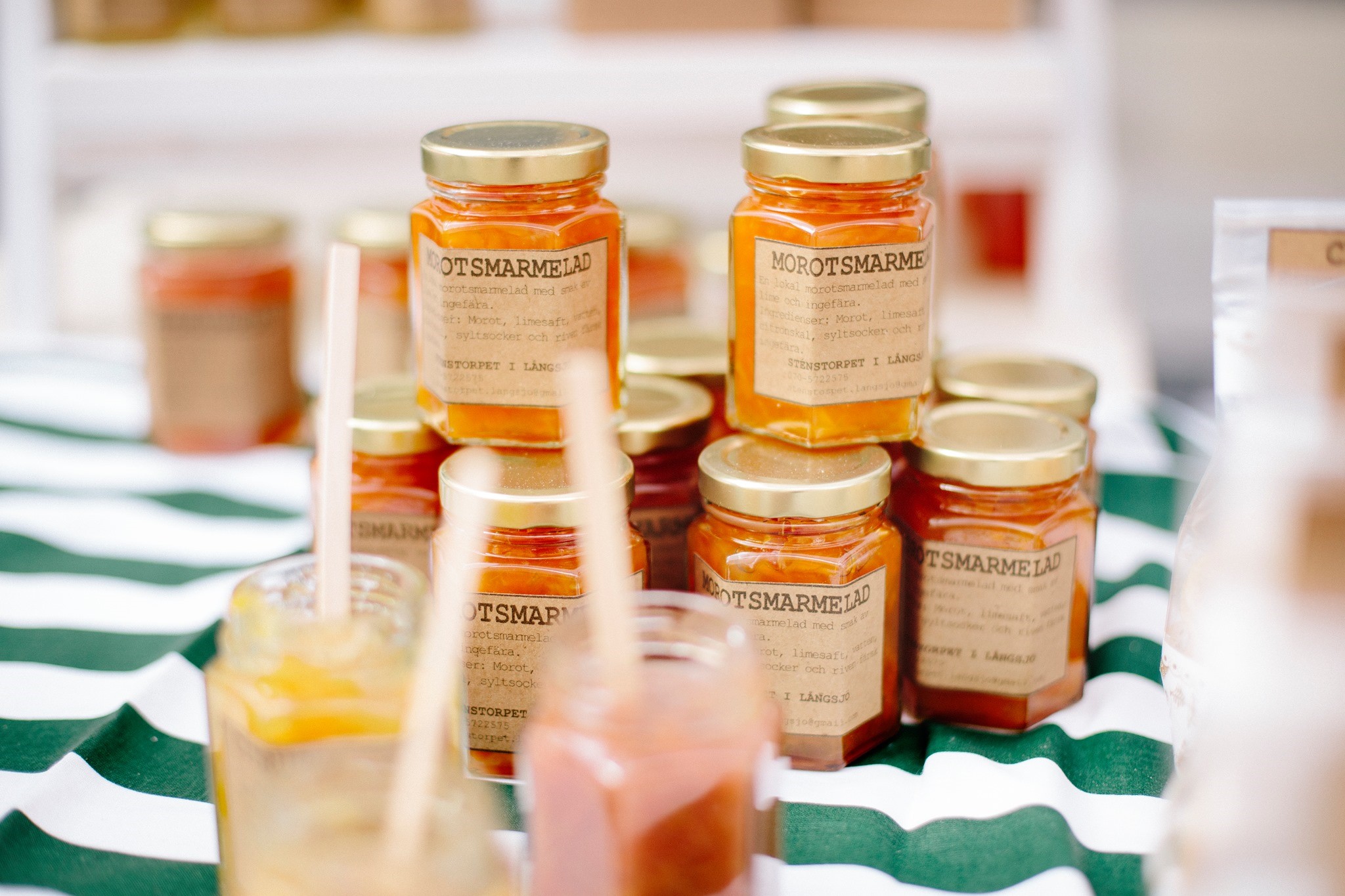 Cosy Christmas outings
Take a winter stroll along Hälsans stig
Put on your thermo pants and take a winter stroll along the Umeälven river. Hälsans stig (i.e. Path of Health) runs in varied settings and extends over to the island Ön, among other places. Make a stop at the cosy café Eljest for a cup of hot chocolate and a saffron cake as you pass by, and then continue towards the city centre along Strandpromenaden, the path by the riverfront. More about Hälsans stig
Make your own version of Formstråket
Formstråket is the name of an event which is a collaboration among companies around Nordmaling. Several times a year, they coordinate their opening hours, so that you can make an excursion and visit all the companies on one single day. Botanize among local design and beautiful art, have lunch at a farm shop and finish by buying some good bread from a farm bakery. A day along Formstråket is a nice activity that has become highly popular in the region. More about Formstråket
Visit a farm shop
Take the family on an excursion to a cosy farm shop. Gamla salteriet outside Obbola will in December maybe organize a Christmas market. There will be julmust (i.e. traditional Swedish Christmas soda) and mulled wine, textiles, woodwork, home baked goodies, posters, trays, mushrooms and more for sale outdoors.
Find the Christmas gifts at Kulturmejeriet 
Visit Kulturmejeriet in Röbäck (Skravelsjövägen 2) and fill the Christmas gift bag with locally produced handicrafts. Ceramics, textiles and steel by the house's own artisans are for sale in a cosy shop. Röbäck Glas & Lera is also found in Kulturmejeriet.